By
for on July 23rd, 2015
The Full Trailer for 'Spectre' is Pretty Awesome Actually (And Andrew Scott is In it!)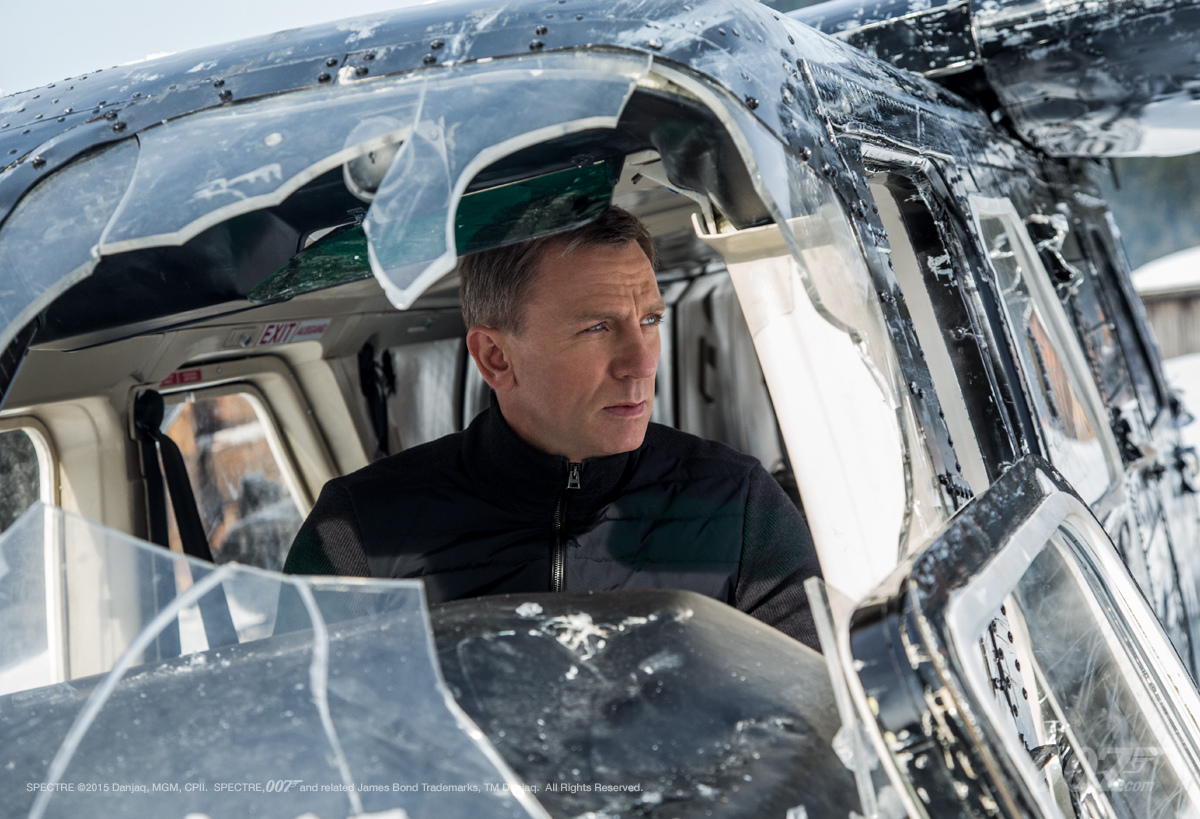 The full trailer for upcoming James Bond film Spectre is here and it's definitely worth the wait.
Stars Daniel Craig, Ben Whishaw, Naomi Harris and Ralph Fiennes are all back for this latest 007 adventure, joined by a bunch of fresh faces, including the clearly villainous Christoph Waltz and two new Bond girls in the form of Monica Belluci and Léa Seydoux.
Spectre will be the twenty-fifth installment in the Bond franchise and, thus far, appears to be director Sam Mendes biggest/most dramatic entry yet - and that's kind of saying something, after Skyfall – if the trailer is anything to go by.  (Mendes has said this will be his last go-round with James Bond in the director's chair, so it seems he's aiming to go out on a high note.)
The Spectre trailer certainly does seem to go for broke, pretty much straight out of the gate, We've got Bond looking tortured and (maybe?) keeping secrets, Q passing out spiffy new gadgets, international action sequences, faceoffs with mysterious shadow organizations, car races featuring cars that are worth more than all our combined student loan debt, people getting punched in the face, ridiculously pretty formal gowns (why??), an airplane chase through the woods, and lots more.
Oh, and the trailer also maybe implies there's something connected Bond himself to this shadowy, seemingly evil Spectre organization,  if that's anything people want to get excited about.
Watch for yourselves below: 
The most exciting part about the Spectre trailer though is the approximate 2.3 seconds that you see the face of Sherlock star Andrew Scott flash by. It's basically the definition of "blink and you'll miss it", but who cares – Scott is looking his most Moriarty-ish, and that is always a great thing.
Details about who Scott's playing within the Bond universe are unsurprisingly sketchy, though initial reports claimed him to be an MI-5 agent of some stripe. This of course does not guarantee he's playing a "good" character – and if he spends the whole moving looking like this – nobody is going to be at all surprised if he turns out to be some shade of nefarious: 
Welcome to the Bond franchise, Sherlock's Andrew Scott #Spectre http://t.co/mBGo7AMiuD pic.twitter.com/hS0cqKPrnv

— The Independent (@Independent) July 22, 2015
Spectre is set to hit US theaters on November 6. (Though the lucky folks in the UK get to see it from October 26. Jealous!)
Are you looking forward to another Bond adventure?
---
By
for on July 23rd, 2015
More to Love from Telly Visions