By
for on August 25th, 2012
The Friday News Roundup: Saturday Afternoon Edition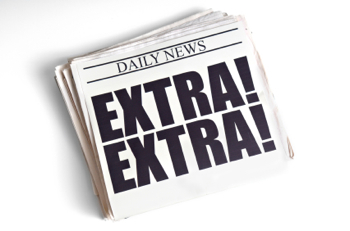 Happy Saturday, Telly Visions readers! The News Roundup is coming to you on a special day of the week – not for any special reason other than all the online speculation and chatter over yesterday's Sherlock news basically ate my brain. (And also this whole ongoing squabble between Benedict Cumberbatch and the British press about what he may or may not have said about Downton Abbey, which has been endlessly, pointlessly dramatic. There might be post about this later, just FYI.)
Anyway, it's a pretty overcast Saturday afternoon here in the DC area (very British actually), so what better time to sit down with a cup of tea and dig your way through the highlights from around the world of TV and entertainment news. This week we've got bits and bobs on Doctor Who, New Tricks, Downton Abbey, Sherlock, Foyle's War, Blake's 7, Parade's End and more!
Amanda Redman has announced that she will be leaving New Tricks. Can the series survive? (She's my favorite part.)
Because being heir to the throne isn't awesome enough, Prince William also totally just saved a teenage girl from drowning. (For real.)
Not much of a surprise for those who are familiar with the novel, but here's Benedict Cumberbatch on when we can expect to see his Smaug the dragon in Peter Jackson's The Hobbit.
Attention, Doctor Who fans: an online mini-series about companions Amy and Rory will air the week prior to the Series 7 premiere. Apparently it is meant to show the impact of the Doctor just dropping in and out of the companions' lives all the time. I am intrigued!
In more Who news, Matt Smith has apparently hinted that former companion Billie Piper could return for the 50th anniversary. (Please be true?)
Steven Moffat says we won't be seeing The Rani on his Doctor Who because the reference would be lost on casual viewers.
First look at former Doctor Who star David Tennant filming his new drama Broadchurch.
The Syfy network has ordered a pilot for a reboot of classic cult sci-fi series Blake's 7. Thoughts on this?
Parade's End: Benedict Cumberbatch apparently force-fed himself doughnuts to gain weight for this role. Awww.
Channel 4's Shane Allen – responsible for the development of such programs as The Inbetweeners, Black Mirror and Friday Night Dinner – has been named the new comedy commissioner at the BBC.
The BBC is set to produce Our Men, a new series from Robert Webb and David Mitchell, set in a British Embassy.  
BBC Three controller Zai Bennett says BBC cuts are to blame for the cancellation of behind-the-scenes series Doctor Who Confidential. Bennett, however, defended the decision to cancel BAFTA-winning supernatural drama The Fades (which I loved) claiming that it "didn't engage young adults," a statement with which I strongly disagree.
Nifty: Sherlock Holmes statue reinstated in Edinburgh after a three-year absence.
BBC Two is making an adaptation of Hilary Mantel's popular Tudor-era novels Wolf Hall and Bring Up The Bodies.
Interesting blog piece in the wake of Prince Harry's infamous Las Vegas photos: "Prince Harry: Poster Boy for the Millennial Generation".
Foyle's War gets Esquire's Netflix Instant Endorsement.
Five British Comedies Every Anglophile Should See
For some reason, this site is way late reviewing Benedict Cumberbatch's indie film Third Star, but it's still awesome. You can actually watch Third Star now (finally!) via video on demand at Amazon, so if you've not seen it yet, I highly recommend watching it now.
More Cumberbatch news: the Sherlock star is in talks to join the cast of the film adaptation of Pulitzer and Tony-winning play August: Osage County with Meryl Streep.
Fabulous interview with Downton Abbey's Hugh Bonneville in the lead up to this year's Emmy Awards.
Downton Abbey actress Leslie Nicol defends Dame Maggie Smith from claims that she is "difficult to work with."
Hilarious: the six best spoof videos of Downton Abbey. 
A rather lengthy Yahoo guide to a taking a tour of British film sites from literary film adaptations. (I do love the house that stood in for Pemberley in Pride and Prejudice!)
You can watch the first episode of MTV's The Inbetweeners remake here, if you're curious.
Awesome update: per Jill Green's Twitter account, filming on new episodes of Foyle's War is officially under way.
[Spoiler warning!] Michelle Dockery talks about something very spoiler-filled from Downton Abbey Series 3!
[Another spoiler warning!] Rob James-Collier talks a bit about what's ahead for Thomas in Downton Abbey Series 3.
Defying the wishes of Buckingham Palace, British tabloid The Sun goes right ahead publishes those scandalous photos of Prince Harry in Vegas.
Here's small preview of Red Dwarf X that's worth reading.
White Heat star Sam Claflin has been cast in the Hunger Games sequel Catching Fire.
---
By
for on August 25th, 2012