By
for on March 4th, 2023
Jessica Brown Findlay Goes Full Romcom in 'The Flatshare' Trailer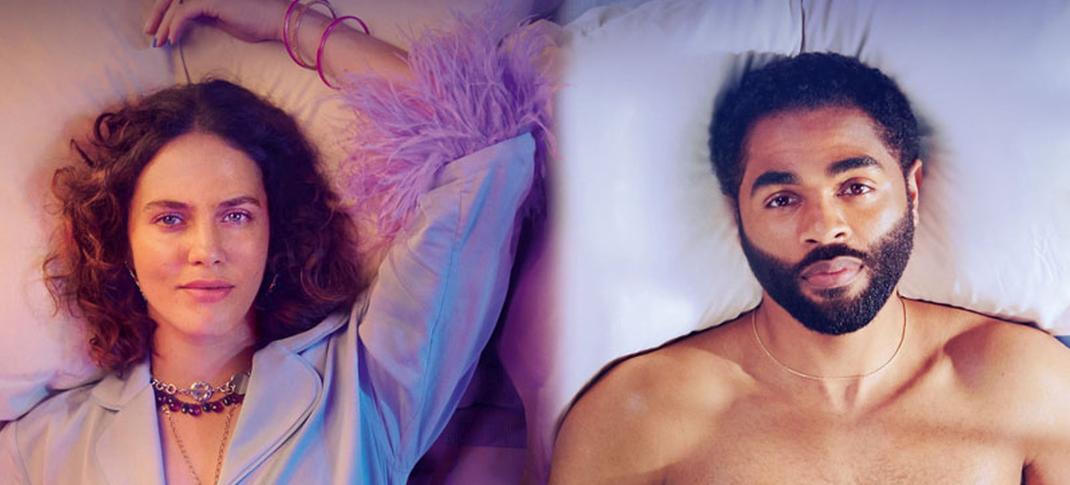 Paramount+'s deep dive into British and European TV series is already paying dividends, even if its titles have not yet reached American shores. The streaming service spent the back half of 2022 greenlighting project after project to help build out its service beyond the very American Star Trek and Yellowstone franchises. One of the first to go into production, the true crime-inspired drama The Gold has already streamed over in the U.K. to rave reviews, turning it into one of 2023's highly anticipated arrivals for Anglophiles. For fans of romantic comedies, The Flatshare has also debuted across the pond and will be heading to the U.S. in mid-2023.
Initially part of Paramount+'s opening batch of series announced in 2022, The Flatshare is based on the debut novel of the same name by British author Beth O'Leary. The series was announced with leads already secured, one of whom is Jessica Brown Findlay, known best to American audiences as Lady Sybil Grantham in Downton Abbey, who later becomes Sybil Branson when she marries outside her class status to Irish chauffeur Tom. Findlay was one of two high-profile exits in the show's third season, dying in childbirth just a few episodes before series' star Dan Stevens had his character offed in a car crash.
Since then, Findlay has appeared in Jamaica Inn and Harlots and was part of the very public crash and burn of Peacock's launch series Brave New World. The reviews for The Flatshare when it debuted in the U.K. in December 2022 called the rom-com super cheesey but gave it high marks where it counted — individual performances and chemistry. The trailer seems to support that impression.
Here's The Flatshare's synopsis:
Based on the novel by Beth O'Leary, the series features two cash-strapped London twentysomethings who share an apartment. The catch is Tiffany and Leon have never met, and if their plan works out, they never will. Newly dumped by her controlling ex, Tiffany spends her days earning minimum wage for minimum appreciation on a clickbait website, while Leon works nightshifts in a hospice getting life advice from a terminally ill teen as he tries to free his wrongfully jailed brother. But, as the Post-it Notes start to fly and each gets unexpectedly drawn into the other's messy, complex life, an attraction evolves backward. The question is — can you really fall in love with a person you've never set eyes on?
Findlay plays Tiffany and co-stars with Anthony Welsh (The Great) as Leon, the roommate she's never met. The rest of the cast includes Jonah Hauer-King (World on Fire), Bart Edwards (The Witcher), Shaq B. Grant (Gangs of London), Shaniqua Okwok (It's a Sin), David Hargreaves (This Country), Klariza Clayton (Skins), and Gina Bramhill (Sherlock). The series scripts were spearheaded by Rose Lewenstein (That Girl), with directors Peter Cattaneo (Magpie Murders) and Chloe Wicks (On The Edge) splitting helming duties across six episodes.
The Flatshare is expected to debut on Paramount+ in the U.S. in mid-2023.
---
By
for on March 4th, 2023
More to Love from Telly Visions