By
for on January 28th, 2021
Five British Panel Shows That Provide the Laughs We Need Now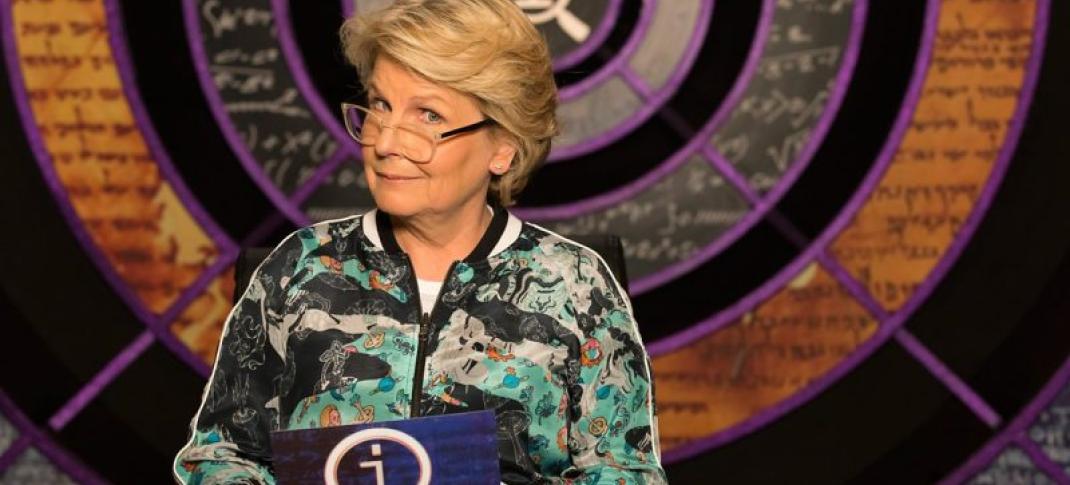 2021 is a new year accompanied by cautious hopes for a fresh start. But for now, the pandemic continues and the general mood in the universe is still on the tense side.
For months, my self-care regime has included setting aside an hour or so each evening to watch a few British panel show episodes. I snuggle in bed with my iPad and earbuds to chuckle at witty comedians (who I now consider my friends) as they "compete" for facetious points. I fear my LOLing has disturbed by my husband's slumber on more than one occasion, but a healthy dose of laughter has certainly done wonders for my sanity.
I've compiled a list of panel shows that you too can binge for entertainment and stress-reduction purposes. (Disclaimer: I am not a mental health professional.)
8 Out of 10 Cats Does Countdown
Presenter: Jimmy Carr
Current Team Captains: Jon Richardson and Sean Lock
Other cast regulars: Susie Dent (Queen of Dictionary Corner) and Rachel Riley (Maths Genius)
Network: Channel 4
Years on the air: 2012 - present
Show concept: It's a hybrid combining the format of the letters and numbers rounds of the traditional game show Countdown mashed up with the prop comedy and non-sequitur activities of celebrity contestants and host Carr.
Where you can watch: Britbox offers two recent seasons and specials. Channel 4's YouTube channel also features a variety of clips.
Mock the Week
Presenter: Dara Ó Briain
Resident Panelist: Hugh Dennis
Network: BBC Two
Years on the air: 2005- present
Show concept: Six comedians, divided into two teams, participate in a satirical quiz poking fun at major and regional news stories from the past week as well as engaging in topical stand-up and improv challenges.
Where you can watch it: Britbox has the three most recent seasons, with new episodes added weekly. The BBC's YouTube Channel features clips, particularly Scenes We'd Like to See segments.
QI  (Quite Interesting)
Current Presenter: Sandi Toksvig (the original host was Stephen Fry until 2016)
Resident Panelist: Alan Davies
Network: BBC
Years on the air: 2003 – present (Series A-R so far)
Show concept: A series of extremely obscure questions on a specified theme are posed to Davies and his fellow panelists. Since few people can guess the correct answers, points are also awarded for interesting responses, while points are deducted for "answers which are not only wrong but pathetically obvious". Typically these are answers that are generally believed to be true but, in fact, are misconceptions.
Where you can watch it: Britbox, currently has nine seasons (J-R) available to stream. The QI channel on YouTube has panelist compilations as well as lots of bonus bits.
Taskmaster
Presenters: Greg Davies and Alex Horne (as his assistant)
Network: Originally on the Dave Channel, but recently moved to Channel 4
Years on the air: 2015 -present
Show concept: The game consists of simple and bizarre challenges, ostensibly set for the contestants by Davies in his role as the Taskmaster, but refereed by Horne. The tasks – usually performed in isolation, but occasionally in teams – are designed to encourage the players to use out-of-the-box thinking for more laughs and entertainment value.
Where you can watch it: Complete episodes of seasons four through seven plus shorter clips, hometasking challenges, interviews, and podcasts can be streamed on the Taskmaster YouTube channel.
American network The CW acquired two seasons of Taskmaster in August 2020 but gave up on it after airing only one episode. Guess the CW doesn't draw many Anglophiles... However, the U.K.'s Season 8 is available to stream on the CW's Seed platform.
Would I Lie to You? 
Current Presenter: Rob Brydon
Team Captains: David Mitchell and Lee Mack
Network: BBC
Years on the air: 2007-present
Show concept: Team captains and guest celebrities take turns revealing unexpected personal "facts " about themselves. The challengers cross-examine their opponents to determine if they are telling the truth or a lie.
Where you can watch it: Britbox has the six most recent seasons on offer. BBC's YouTube channel has compiled a library of clips that reveal dozens of unusual truths and embarrassing lies. 
Are panel shows an unknown comedy genre for you? Are there any other shows not listed here that you'd like to recommend? Share the laughs by letting us know in the comments below!
---
By
for on January 28th, 2021