By
for on July 30th, 2019
The First 'Sanditon' Trailer Takes Us To Jane Austen's Seaside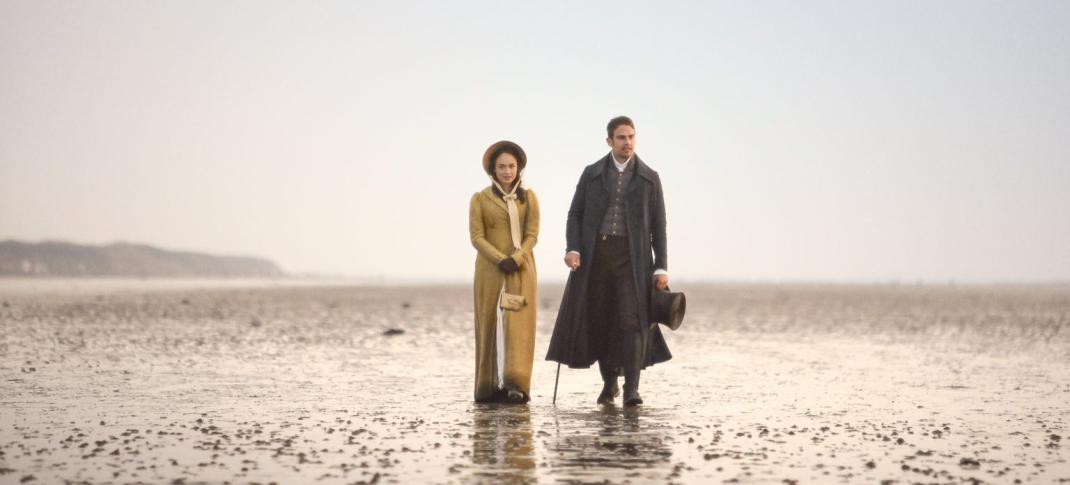 It is a truth universally acknowledged that Jane Austen didn't write enough books. Of course, at the time, six novels seemed like a perfectly acceptable number. But that was back in the early 19th century, long before television's giant insatiable maw needed content every minute of the day. It was also before the era we are currently in, known as "Peak TV," in which said content needs to sound intelligent. In the end, there are only so many times and ways one can remake Pride and Prejudice or Sense and Sensibility. If one could find more Austen to make, it was going to be adapted.
That's precisely what's happened with Masterpiece's newest miniseries Sanditon. Billed as Austen's final "unfinished" novel, it was the story she began working on just before her death in 1817, with the first draft of just 11 chapters finished. But during the show's panel at the Television Critics Association summer press tour, writer Andrew Davies admitted there just wasn't that much material. There was only a "set up" and character introduction. What little Austen had written "was used up" within "the first half of the first episode." Davies had to create the rest of the story (which runs eight episodes) on his own. 
That doesn't mean Austenites won't find the adaptation a fascinating exercise. Unlike her other novels, this was not a story of landed gentry or a comedy of manners, but a study of the capitalist strivers of the middle class. The heroine, Charlotte Heywood, played by Rose Williams (Reign) meets Sidney Parker, played by Theo James (Downton Abbey). The latter is trying to turn the sleepy coastal hamlet into a fashionable resort destination. The story also features Austen's first (and only) character of color, Georgina Lambe, played by Crystal Clarke (Ordeal by Innocence).
Watch the first trailer for the upcoming series below: 
James, who is best known as Mr. Pamuk from Downton Abbey, told the assembled reporters that his character, Mr. Parker, is no Mr. Darcy. He and his brother are self-made capitalists, and very unlikable when they first turn up. But not to worry about Charlotte looking to him as a marriage prospect. Unlike Austen's other novels, Heywood is not on the marriage mart. Williams says her interest in the town is in the architecture and the history of the area. That makes her very different from Ms. Lambe, who is an heiress. Clarke felt it was important to remind the audience that her role isn't a color-blind casting choice. The character is written as black, and that it's important to remember that people of color have always been part of English culture. 
Davies, who has adapted such properties as Pride and Prejudice and PBS's recent Les Miserables, admitted that working on this show was harder than most. He had to come up with the story himself, whereas usually, he adapts what's already there. But he enjoyed the process so much, Davies said he would love to come back for a second round. Though the current story is billed as a "miniseries," there is a chance, if this is a hit, for it to keep going: "It's hoped to be the next Downton Abbey."
Thoughts on the Sanditon trailer? Or the show in general? Is this a story that needed to be made? Or should Austen's unfinished novel have been left as it was - unfinished? Let's discuss. 
---
By
for on July 30th, 2019