By
for on March 10th, 2012
First Masterpiece Sneak Peek at Sherlock Series 2!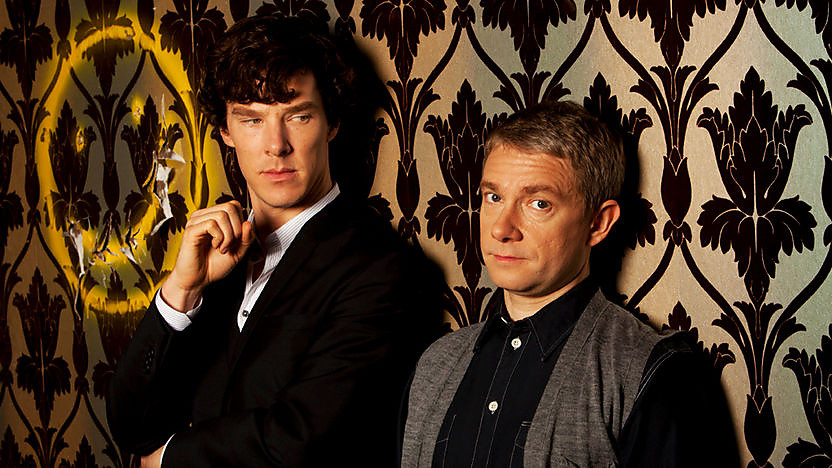 After looking at Benedict Cumberbatch's shockingly blonde hair color for his upcoming project Parade's End earlier this week, I realized that here at Telly Visions we have been remiss in sharing one particularly awesome bit of video that some of you may not have seen yet.
Now that Sherlock Series 2 has aired in the UK, we're gearing up for the American premiere – which means that new promotional material has slowly started cropping up – and the first American sneak peek at the new series  is online! Personally, I'm sort of ashamed I hadn't gotten this clip up on the blog already – but I'll do my best to correct my error on that score right now.
Click through for an official Masterpiece sneak peek - a scene from the first episode of Series 2, called A Scandal in Belgravia. And I promise, even if you've seen it already, it's worth another watch. The three-minute clip features stars Benedict Cumberbatch, Martin Freeman, Mark Gatiss, Buckingham Palace, some truly great dialogue and, oh yeah, Cumberbatch wandering around a Royal residence wearing only a sheet. Enjoy.
Thoughts?
Sherlock returns to WETA with three feature-length episodes starting Sunday, May 6. 57 days to go!
---
By
for on March 10th, 2012