By
for on December 8th, 2014
First Look at the 'Call the Midwife' 2014 Christmas Special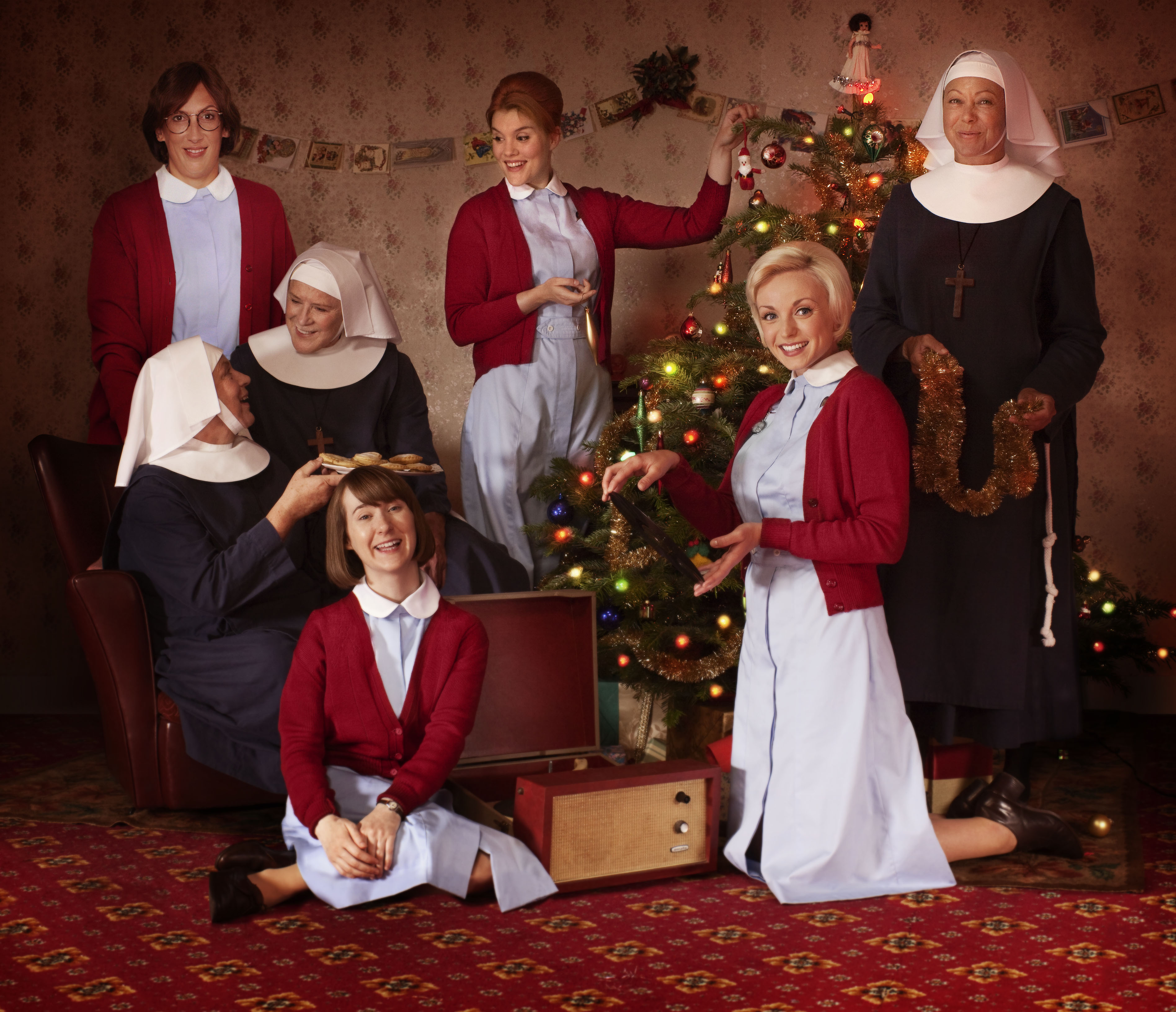 Rejoice, Call the Midwife fans – it's almost time to return to Nonnatus House for the midwives annual holiday episode, and in celebration the BBC has released the first trailer for this upcoming special.
The clip is all sorts of festive, featuring Christmas crackers, an enormous tree, a nativity play and a handful of platitudes, all backed by a moving over of "Have Yourself a Merry Little Christmas".  It's pretty much a textbook holiday spot, and it's enough to make you feel all warm and fuzzy inside after just 30 seconds.  Of course, there's also a dash of the standard emotional angst, and adorable newborns, but, hey, that's fairly standard fare for Call the Midwife.
And, while it's strange to see a clip without star Jessica Raine – who departed at the end of Series 3 – it's equally as strange to feel okay about that. The show looks pretty much the same – and by that I mean I think we can assume it's going to be just fine. 
As far as story goes, here's the official synopsis:  Rehearsals for the Sunday School Christmas concert are underway, creating inconvenience for the nuns and nurses of Nonnatus House. Two unmarried patients are dispatched to York Lodge, a badly managed home for pregnant women. Chummy takes over running the facility after an outbreak of chicken pox there. Dr. Turner treats a destitute older couple, former residents of a mental hospital closed under the mental health reforms. As residents of Nonnatus welcome the new year, the question on everyone's mind is, what will 1960 bring?
Give the trailer a look for yourselves below: 
The Call the Midwife holiday special will air on Christmas Day in the UK. As for us Americans, the special will air on PBS this December and, well, I get to use one of my favorite phrases and that is, check your local listings. The main PBS schedule lists the Call the Midwife special as airing on Christmas Day as well, but since most local stations around the country are airing pledge or holiday programming that day, your station may have the midwives on in a different slot. So, please, check in with your station and see when the special's airing. As for you locals, here's the deal: the Call the Midwife holiday special is currently slated to air on December 28 at 8pm on our main TV 26 channel. (The repeat schedule is still to be determined but I'll keep you posted.)
The drama will return for Series 4 in the Spring, and has already been renewed for a fifth season in 2016.
Are you looking forward to more Call the Midwife? How do you think the show will change now that Jenny's gone? 
---
By
for on December 8th, 2014