By
for on November 23rd, 2022
First Images From Netflix Thriller 'Treason' Show Charlie Cox as An MI-6 Agent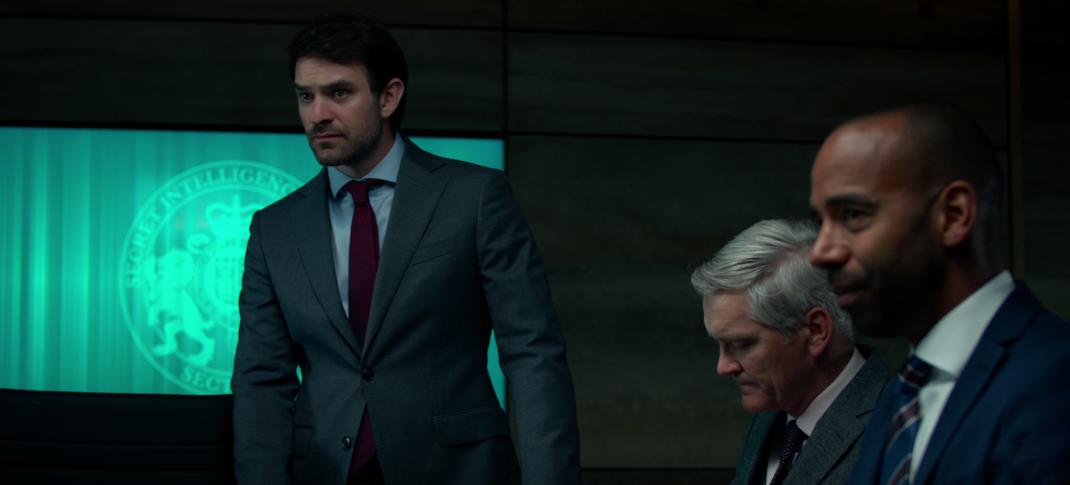 The name James Bond is virtually synonymous with the idea of British entertainment, which is perhaps why the U.K. tends to produce so many twisty thrillers and gritty dramas centered around the idea of spies and espionage, regardless of who might be playing 007 at any given moment. From Slow Horses and The Ipcress File to Spy City and Freegard, there's basically a spy story to fit everyone's particular set of interests these days. Dark comedy? Check. 1960s realness? Check. Tortured relationship drama? Coming right at you. 
The new five-part series Treason sounds like it's going to be for everyone whose intrigued by that latter category. Described as The Bodyguard meets John Le Carre, the drama is a product of Netflix's U.K. division and stars (the objectively dreamy) actor Charlie Cox as an agent who begins questioning everything after a run-in with a Russian spy.
The once-and-future Daredevil star plays Adam Lawrence, a successful agent trained by MI-6, whose career path seems set. But when the past he shared with a Russian spy named Kara comes back to haunt him, he's forced to question everything he thought he knew about who he is and what he wants. And as he tries to navigate the shifting tensions that develop between himself, Kara, and his wife Maddy as a result of the former's reappearance in his life, he'll have to deal with the personal and political threats that result. Will his marriage survive? What is his history with Kara? 
The series hails from Matt Charman, the screenwriter behind the 2015 Stephen Spielberg thriller Bridge of Spies, and he'll serve as both showrunner and executive producer. Louise Hooper, who has helmed episodes of popular fantasy dramas The Sandman and The Witcher, will direct. 
The series' ensemble cast also features Oona Chaplin (Game of Thrones) as Adam's wife Maddy and Olga Kurylenko (Black Widow) as the Russian spy Kara Yerzov, along with Ciaran Hinds (Kin) as Sir Martin Angelis and Tracy Ilfeachor (Showtrial) as Dede. Other supporting cast members include Avital Lvova (Trackers), Alexandra Guelff (EastEnders), Brian Law (Spider-Man: Far From Home), and Adam James (Deep State).
What's Boxing Day without a little TREASON?

A new limited series from the writer of Bridge of Spies starring Charlie Cox, coming 26 Dec. pic.twitter.com/bJdRW7r7mW

— Netflix UK & Ireland (@NetflixUK) November 21, 2022
The official synopsis reads as follows. 
Trained and groomed by MI6, Adam Lawrence's career seems set. But when the past catches up with him in the form of Kara, a Russian spy with whom he shares a complicated past, he is forced to question everything and everyone in his life. A triangular relationship forms between Kara, Adam and his wife, Maddy; three people who are trying to expose each other's secrets, navigate political and diplomatic relationships, whilst hanging onto their personal lives, and those they love most.
Given that half the creatives both behind and in front of the camera come complete with lots of espionage and crime thriller experience under their respective belts, there's every chance that this series will turn out to be the gritty, twisty thriller we all need to keep us company on the couch after the holidays.
All five episodes of Treason will be available to stream on Netflix on Monday, December 26, 2022.
---
By
for on November 23rd, 2022
More to Love from Telly Visions