By
for on May 11th, 2022
AMC+'s Official 'The Ipcress File' Trailer is Not Shaken or Stirred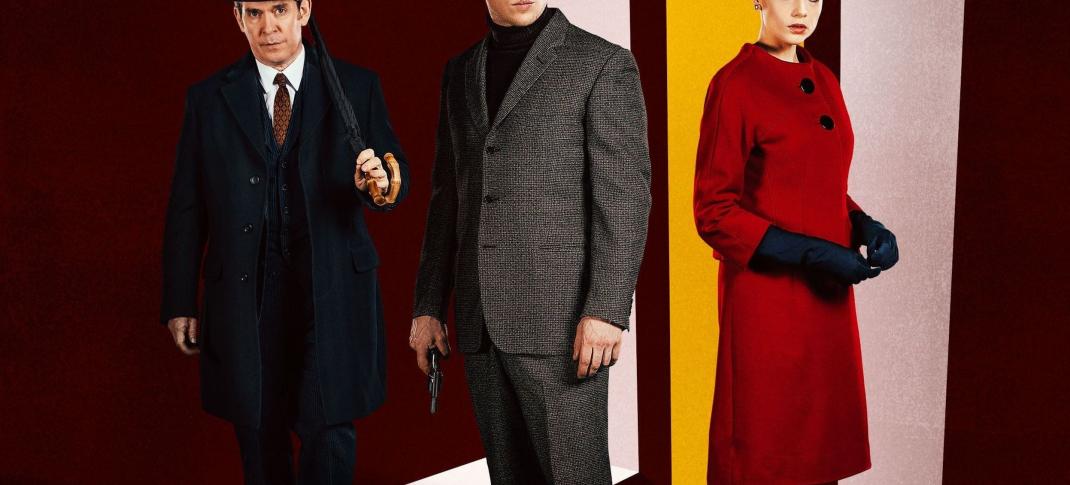 Some spy-thrillers run forever, like the James Bond film series, which has just finished with leading man Daniel Craig and is now actively looking to cast the seventh official iteration of the character. (If you count non-official ones, it's number nine.) Bond has been able to do that because it changes lead actors the same way Doctor Who does, minus the regeneration part. But its rivals, like the Harry Palmer films, which stuck to leading actor Michael Caine from the 1960s to the 1990s, eventually petered out. But that just gives the series a chance to reboot, as it is doing with The Ipcress File, which arrives on AMC+ later in May.
The new adaptation is a streaming TV series and was a massive hit for ITV when it debuted against Peaky Blinders' final season earlier this year. It will now debut on AMC+ as a weekly drama thriller after playing on Acorn TV in New Zealand last month. The new version has Joe Cole (Gangs of London) tapped as the main character, Harry Palmer, the working class answer to the posher Bond. Tom Hollander (Us) as Major Dalby, director of WOOC(P), who recruits Palmer as part of a new operation, and Lucy Boynton (Why Didn't They Ask Evans?) as Jean Courtney, Plamer's love interest and a fellow WOOC(P) intelligence officer.
The original novel (and 1965 Caine-starring film) both centered around a cold war plot with USSR brainwashing; the IPCRESS of the title stands for the brainwashing technique in question, "Induction of Psycho-neuroses by Conditioned Reflex under Stress." (That's got some real Agents of S.H.I.E.L.D. energy, no lie.) As for the tiny-yet-mighty Intelligence Unit the team works for, no one ever explains what WOOC(P) stands for, other than to suggest it is an always temporary yet never changing provisional acronym.
Here's the show's logline released with the trailer:
Based on the globally renowned Len Deighton novel and adapted by Oscar-nominated and BAFTA award-winning screenwriter John Hodge, the enthralling and atmospheric drama stars Joe Cole as iconic British spy Harry Palmer alongside Lucy Boynton and BAFTA award winner Tom Hollander. The twist-laden spy thriller offers a stylish and tense tale of abducted scientists, brainwashing, inter-departmental rivalry, treason, and a possibly unwise romance.
The series co-stars Paul Bazely (The Hollow Crown), Petar Cvirn (Before We Die), Ashley Thomas (The Night Of), Tamla Kari (Britannia), and David Dencik (Chernobyl). Other actors include Nora-Jane Noone (Wildfire), and Tom Vaughan-Lawlor (Dublin Murders). McMafia's James Watkins directed all six episodes.
The Ipcress File premieres simultaneously on AMC+ and Sundance Now on Thursday, May 19, 2022, and will stream on a weekly release schedule with one new episode a week through June 23. There is no word as yet if the series will come to linear AMC or The Sundance Channel. Season 2 has not yet been greenlit.
---
By
for on May 11th, 2022
More to Love from Telly Visions