By
for on April 8th, 2022
The First 'Endeavour' Season 8 Trailer Is Here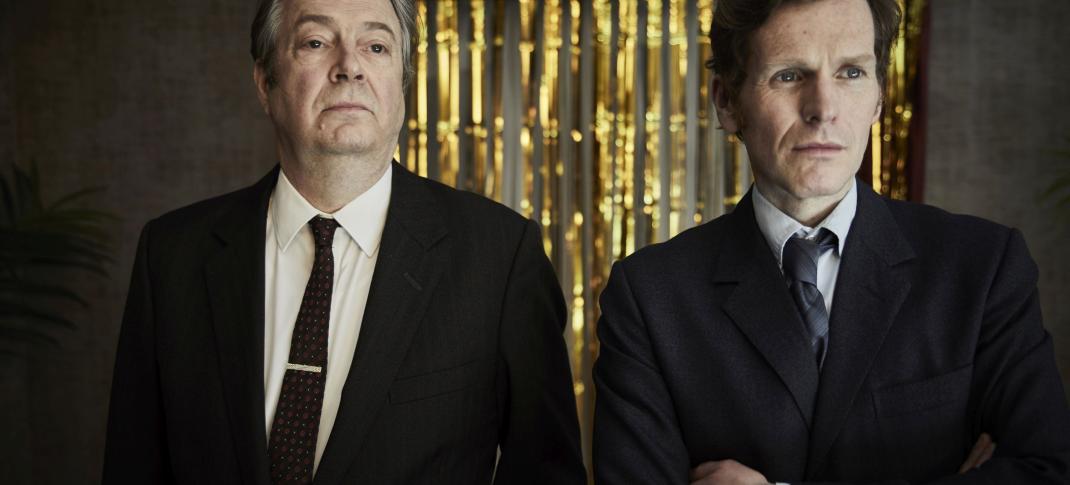 Some series lucked out when the pandemic hit in 2020, having just completed filming or being close enough to get away with it, but Endeavour wasn't one of them. The Inspector Morse spinoff is usually only 3 or 4 episodes per season. However, in recent years the cast schedules are such a pretty tight filming window in mid-to-late spring for the series, which then premieres the following winter on ITV. But the 2020 lockdowns upended that completely, meaning the show missed its window and would not get another chance at it until 2021.
This schedule also means filming for the next season is usually underway or finished by the time Masterpiece airs the current season in the states during mid-summer, which is why fans got a round of Endeavour in 2020 but not in 2021. Though Endeavour Season 8 aired in September 2021 on ITV, six months off from its usual February spot, Masterpiece decided to let the show wait until summer came around again. That means it's been almost two years since Endeavour Season 7 and 1970, where Morse's love affair with Violetta resulted in her dying in his arms, while Thursday shot her husband and killer, Ludo, leaving the body in the waters of Venice. 
Though the show spent a year off the air, the series is still where fans left it in 2020. Season 8 will open in 1971, which is the start of some of the most intense years in the Provisional IRA campaign, and the series will kick off with Morse working to foil would-be terrorists. The second episode is focused on a serial killer taking out cab drivers. And the third will be more Oxford-centric with the death of a college don, but a case that leads back to the Troubles and Northern Ireland. But the big story of the season is the continuation of Thursday and Morse's strained relationship, which will split the once-cohesive team and drive Morse deeper into the bottle. 
Here's the season's overall synopsis:
The year 1971 has just begun, and any hope of light duties quickly vanishes as the team, still reeling from the events of the past year, are summoned to investigate the most challenging of cases so far. Endeavour's struggle with his inner demons reaches fever pitch, exacerbated by love, loss and guilt weighing on his mind. All the while, the team find themselves right back in the thick of it as crime in Oxford takes on a scale bigger than ever before.
As always, Shaun Evans and Roger Allam will return as the duo of DS Endeavour Morse and his boss DI Fred Thursday. Caroline O'Neill returns as Winifred, Fred's wife, and fans will be pleased to know Sara Vickers will also be back this season as Fred's daughter Joan, the closest thing Endeavour has to a regularly scheduled love interest. Anton Lesser is also back as Police Chief Superintendent Reginald Bright, James Bradshaw as Dr. Max DeBryn, Sean Rigby as DS Jim Strange, and Abigail Thaw as reporter Dorothea Frazil. As he has since Season 6, Evans also directed one of the three episodes this season, along with Kate Saxon and Ian Aryeh. Russell Lewis penned all three installments.
Endeavour Season 8 premieres on most local PBS stations on Sunday, June 19, 2022, at 9 p.m. ET and will stream on PBS Passport starting the same day. Seasons 1-7 are all available via Passport. Season 9 has been greenlit and is expected to air on ITV this fall for the show's tenth anniversary before coming here in 2023.
---
By
for on April 8th, 2022
More to Love from Telly Visions