By
for on February 10th, 2016
Final Season of 'Mr. Selfridge' to Begin in March on PBS Masterpiece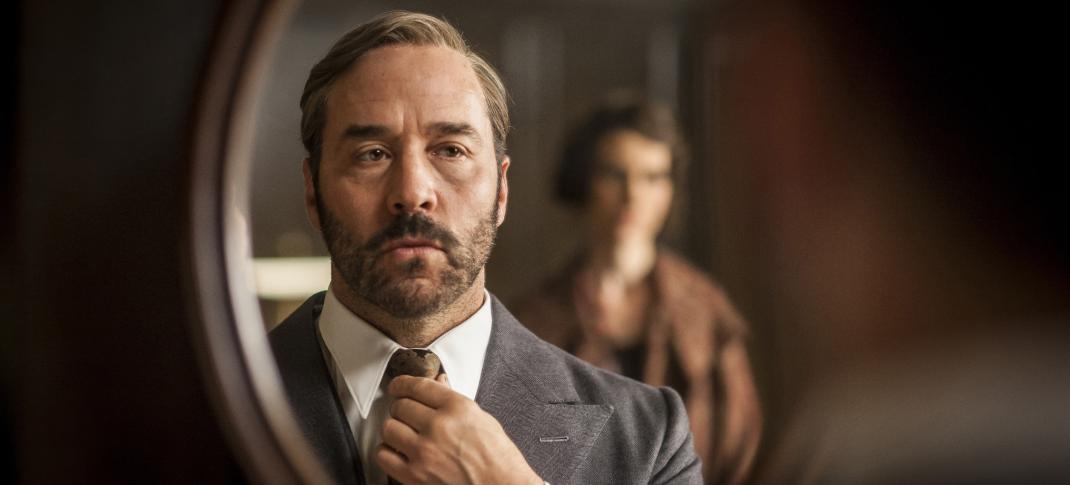 Selfridges Department Store will open in America one last time this March.  The fourth and final season of popular period drama Mr. Selfridge will premiere on Masterpiece beginning Sunday, March 27 and will run through May 22.
The final season of Mr. Selfridge follows the unpredictable arc of flamboyant American entrepreneur Harry Gordon Selfridge's career to its thrilling climax, charting the fate of the showman with the big heart, shaky morals, and dogged belief that the dice roll will save him – and the store – every time.
Season 4 will open in 1928, nine years after the events depicted in Season 3.  Jeremy Piven plays a Harry Selfridge who is (for the moment) at the pinnacle of his power – a retail giant at the heart of the Roaring Twenties, frequently spending his time gambling glamorously with his latest fling at Victor Colleano's new nightspot. 
Over the course of the season's final nine episodes, Harry will face creditors, swindlers, mob bosses, irate relatives, spurned mistresses and his own ultimate downfall. So, there's a lot.
The returning cast for the final season includes Katherine Kelly (an extra fun bonus, since she sat out Season 3), Amanda Abbington, Ron Cook, Tom Goodman-Hill, Trystan Gravelle, Amy Beth Hayes, Samuel West and more.
A handful of newcomers will also debut, including Sacha Dhawan as Jimmy Dillon, an ambitious entrepreneur, Lottie Tolhurst as Mr. Grove's eldest daughter Meryl, and Zoe Richards as new Selfridge's employee Tilly Brockless. Emma Hamilton and Zoe Richards have also been cast as the infamous Dolly sisters, twin dancers, actresses and avid gambling enthusiasts who were major contributors to the downward spiral of Selfridge's life.
Will you be tuning in for Selfridge's last season? What do you want to see happen? Especially for the secondary characters whose stories are not bound by such messy things as historical fact.
 (Mostly, I need to know someone else is hoping for Miss Mardle to finally get rid of Mr. Grove. It can't possibly be just me, right? He's the worst.)
Hit the comments and share your thoughts! 
---
By
for on February 10th, 2016
More to Love from Telly Visions