By
for on June 9th, 2017
The Final Season of 'Broadchurch' Comes to BBC America This June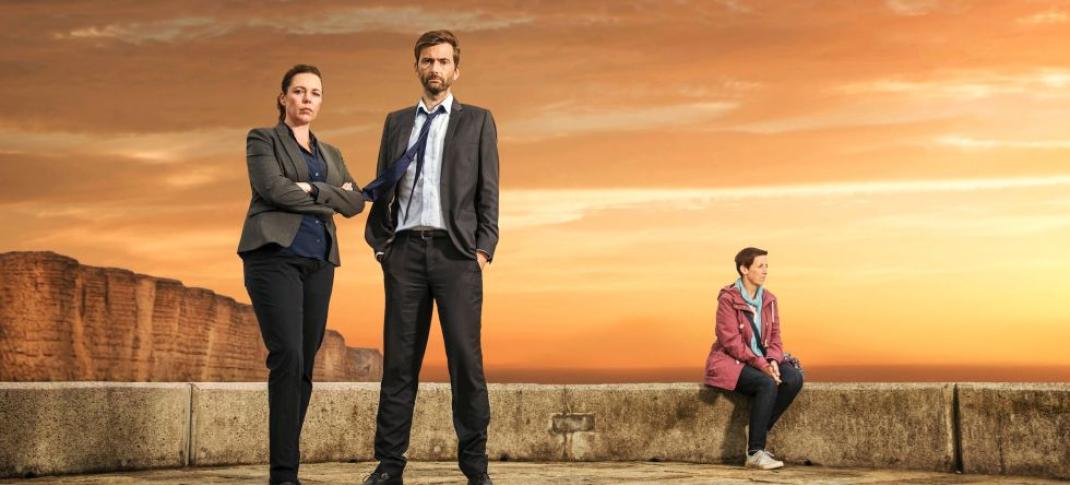 The third and final season of Broadchurch, ITV's buzzy detective drama that's seen rather exceptional highs and depressing lows during its brief run, will finally make its way to the US this Spring. BBC America will premiere Season 3 starting on Wednesday, June 28. So mark your calendars accordingly.
Broadchurch stars Doctor Who's David Tennant and The Night Manager's Olivia Colman as Detective Inspector Alec Hardy and Detective Sargeant Ellie Miller. The two partners were brought together after the murder of a young boy rocked a seaside village community. (A lot of other things happened, but if you haven't seen the show before, it's best to go in not knowing much.)
The series' first season is widely accepted as generally perfect television. Okay, that's not quite true, but it was really quite fantastic, and was widely critically praised when it aired. Its second was….a bit less so. Season 2 a bit more convoluted and less generally satisfactory, with some storylines that were just complete duds. Here's hoping Season 3 will be a return to form for the show, because Broadchurch at its best is amazing television. (And it looks like it really could be – the series' finale scored massive ratings for ITV in the UK.)
According to Deadline, Season 3 will take place three years after the events of Season 2, and five years after Season 1. Hardy and Miller will investigate a new crime, a sexual assault that shocks the town that's still reeling from everything else that's gone on.
Watch the Season 3 trailer below: 
 
"There is a bold, new crime story, which forces us to ask whether the town has a crack running through it caused by Danny Latimer's death," said Executive Producer Jane Featherstone. "Is this new crime somehow the long-term legacy of that dark moment? Our central characters must contend with this possibility as they battle to make hope, friendship and love triumph over fear and suspicion, as a host of new suspects present themselves."
So it sounds like everything will eventually - somehow - tie back around to the murder that started everything in Season 1. A fitting full circle feel for the end of the show, to be sure. Now let's just hope that they can stick the landing. 
Anybody else looking forward to Broadchurch's final season?
---
By
for on June 9th, 2017
More to Love from Telly Visions