By
for on October 29th, 2011
The Final Episode of Case Histories Airs Tomorrow Night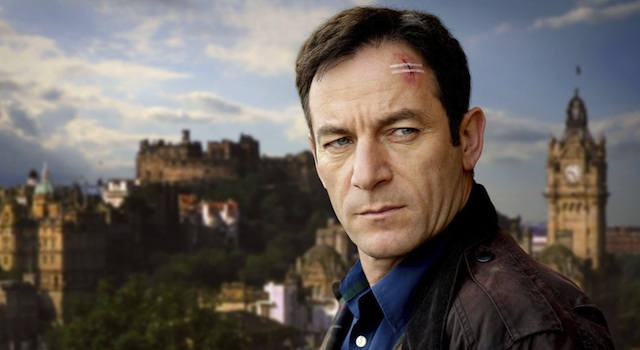 One of the most disappointing parts about
Case Histories
is simply that there's not more of it. It's an interesting and largely charming series, and there are definitely worse things that could happen to television than having Jason Isaacs' Jackson Brodie around more often.
So, make sure you enjoy the ride through the last episode of this season of Masterpiece Mystery! tomorrow night at 9. Someone gets hit by a train, we sort of meet Jackson's dead sister, and he acquires a rather fun new sidekick, the Kevin Costner to his Morgan Freeman, if you will. (And that joke will actually make sense once you see it, I promise.)  Fair warning though, this last installment is a bit heavier on the drama than the comedy, compared to the first two episodes, and the end is a bit bittersweet. But it also feels just right, by the end.
And I have still never seen a better advertisement for vacationing in Edinburgh, immediately. Gorgeous!
---
By
for on October 29th, 2011
More to Love from Telly Visions