By
for on April 19th, 2018
Filming Begins on 'Call the Midwife' Season 8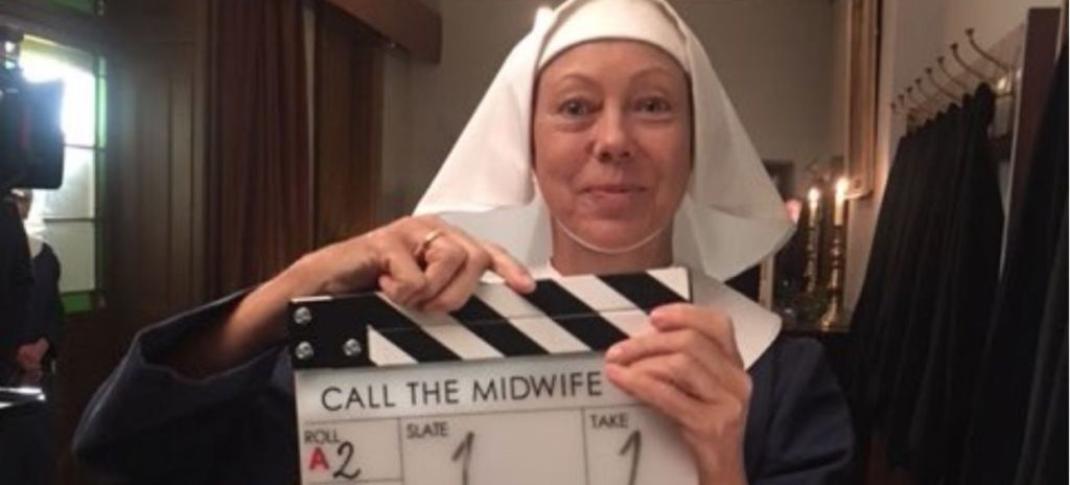 Here in America, we're a little over halfway through watching Season 7 of the popular period drama Call the Midwife. But over in the U.K., production on the series' eighth season has already begun!
The series has already been renewed through Season 9, so its future won't be in question for some time to come. And, as a result, it seems like the production is just humming along!
As per usual, the series will return for a Christmas special this December, followed by a full season in 2019. If past history is anything to go by here – and at this point, it should be – the U.K. will likely get to see Season 8 in January of next year, and those of us here in America will likely see it in early spring.
We don't know much about what Season 8 will involve, story-wise. (Things are even worse for us Americans, as we don't even know what happens in the rest of this season yet.) However, it is rumored to take us forward in time to 1964, skipping a few years ahead of wherever the Season 7 finale leaves us.
The official Call the Midwife Twitter account shared an official behind-the-scenes photo to mark the start of Season 8 production, as Jenny Agutter, who plays Sister Julienne, holds up a clapperboard marking the first shot on the new season.
It's happening!!! Series 8 of #callthemidwife has just started filming!! @BBCOne pic.twitter.com/ikGUOVdRSD

— Call The Midwife (@CallTheMidwife1) April 16, 2018
Several members of the series' cast has taken to social media to mark their return to Poplar over the past few days.
Yesterday Princess Fiona in @ShrekUKTour and today Shelagh's back for @CallTheMidwife1 series 8! I THINK I managed to get all the green off!! pic.twitter.com/pKMXFy4fl6

— Laura Main (@LauraMain1) April 16, 2018
A sure sign of the beginning of a new season's filming - the Dr Turnerisation of my hair :-) #callthemidwife pic.twitter.com/iwxbcsaIiJ

— Stephen McGann (@StephenMcGann) April 13, 2018
As for us here in the States, we still have a few more episodes of Season 7 to look forward to, as the season finale will broadcast on May 6. If you need to catch up on anything that's happened so far this season, we've got recaps of every episode so far, right this way.
What do you want to see next on Call the Midwife? Are you excited for (at least) two more seasons of this show?
---
By
for on April 19th, 2018