By
for on September 7th, 2023
Superhero Comedy 'Extraordinary' Announces New Cast Members as Season 2 Wraps Filming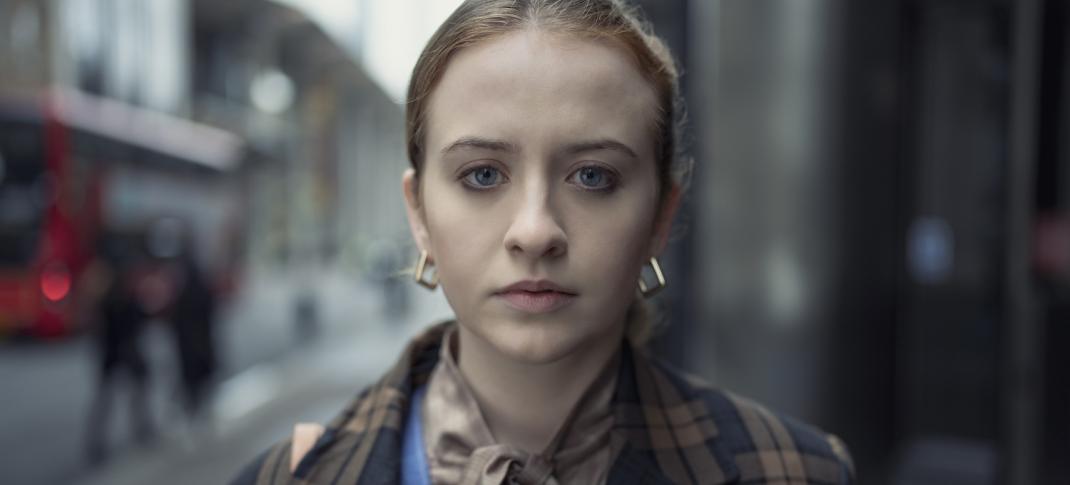 The offbeat superhero comedy Extraordinary is undoubtedly one of the best shows of 2023, and one which far too few people have actually seen.
A superhero show for people who are tired of superhero shows, the series is set in a world in which everyone has a superpower. Everyone except for Jen, who has somehow managed to reach her 25th birthday without any sort of special abilities showing themselves. (Most young people come into their powers when they turn 18.) While the series' first season ostensibly follows her attempt to discover her superpower, Extraordinary is primarily a coming-of-age story, as Jen and her friends struggle through all the familiar difficulties encountered by young people in their twenties, from romantic problems to career stagnation. The only difference is that some of them (in this case, Jen's roommate Carrie) can talk to the dead.
Extraordinary was renewed for a second season just as its first premiered in America, and only now that filming is complete are we beginning to find out what that might look like.
The members of the series' main ensemble are all returning including Máiréad Tyers (Belfast) as Jen, Sofia Oxenham (Poldark) as Carrie, Bilal Hasna (Layla) as Kash, and Luke Rollason (Becoming Elizabeth) as Jizzlord.  Siobhán McSweeney (Derry Girls) and Robbie Gee (Guilt) are also back as Jen's mom, Mary, and stepdad Ian. 
Per the Disney press release, Season 2 will pick up where the first left off, as Jen seeks professional help for her lack of a superpower problem and embarks on a real relationship with Jizzlord. (Who, unfortunately, may actually have a wife and child he doesn't remember.) As for Carrie, she and Kash will have to learn how to co-exist in the wake of their break-up and discover what's next for themselves. on their own. 
Season 2 will also feature several new faces among its cast. These include Julian Barratt (The Mighty Boosh) as George, Jen's power coach at the Discovery clinic; Rosa Robson (Inside No. 9), as Nora, an unexpected person from Jizzlord's past; Kwaku Mills (The Other One) as Carrie's new work colleague Clark; and Derek Jacobi (Last Tango in Halifax), who will voice an undisclosed cameo role. 
The series wrapped filming on Season 2 in August, which will reportedly launch on Disney+ (and Hulu in the U,S,) in early 2024.
Extraordinary is written and created by Emma Moran, previously known for her work on Have I Got News For You. Toby McDonald (Ragdoll) is set to direct the first half of the season, while Jennifer Sheridan (Rules of the Game) will return for block two.
The series is executive produced by Sally Woodward Gentle and Lee Morris for Sid Gentle Films, the production company behind Killing Eve, and Charles Dawson. Johanna Devereaux, Vice President, Scripted Content for Disney+ and Moran serve as executive producers. The series is produced by Charlie Palmer and Abíólá Rufai-Awójídé.
Season 1 of Extraordinary is currently streaming on Hulu. 
---
By
for on September 7th, 2023
More to Love from Telly Visions