By
for on January 25th, 2023
Hulu's Charming Superhero Comedy 'Extraordinary' Lands a Second Season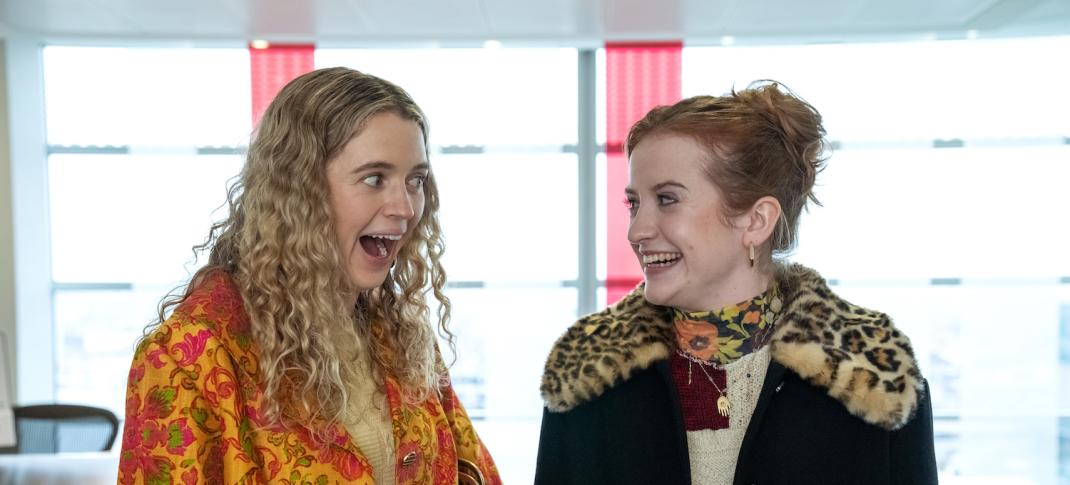 Our collective obsession with superheroes has spread into every facet of our pop culture, from blockbuster films based on popular comic book franchises to sly satires like The Boys and The Umbrella Academy, which gleefully skewer many of the tropes and trends that make the genre so popular. 
Hulu's offbeat new comedy Extraordinary takes a slightly different tack, setting its story in a world where everyone has a specific superpower. Everyone, seemingly, except for Jen, a 25-year-old late bloomer who still hasn't gotten one yet, feels very much like the odd woman out in a world where everyone else has a tangible reminder that they're unique in some way. 
But while the series' first season follows her journey to attempt to discover her superpower, the show itself is primarily a coming-of-age story, as Jen, her roommate Carrie, who can channel the dead, and Carrie's able-to-rewind-time boyfriend Kash struggle with all the regular difficulties facing young people in their twenties, from romantic problems to career stagnation. As a series, it's utterly charming and puts an entirely fresh spin on the traditional superhero format. And, thankfully, it's not over just yet. 
Timed to coincide with the series' Hulu premiere, Disney has announced the comedy will return for a second season. The news was announced at the Extraordinary premiere in London by Disney VP Scripted Content Johanna Devereaux.
Given that the series' first season has only just premiered, we have little information to go on about what a second might look like. However, it seems fair to predict that more awkward and heartwarming hijinks will inevitably ensue. 
Extraordinary hails from writer Emma Moran and stars up-and-coming actress Máiréad Tyers (Belfast) as Jen, alongside Sofia Oxenham (Poldark) as Carrie, Bilal Hasna (Layla), and Luke Rollason (Becoming Elizabeth) as the group's key fourth member, whose identity I will absolutely allow you to discover for yourselves. Other cast members include Siobhán McSweeney (Derry Girls), Robbie Gee (Guilt), Safia Oakley-Green (Sherwood), and Ned Porteous (Bridgerton).
Season 1 of Extraordinary is now streaming on Hulu. 
---
By
for on January 25th, 2023
More to Love from Telly Visions