By
for on April 15th, 2013
An Extended Look at the First Full Series of Endeavour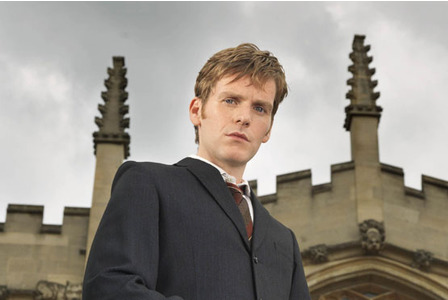 Inspector Morse prequel Endeavour is back this year with its first proper full length series. (The first episode actually premiered last night in the UK, so let's try and not be too jealous of our British friends, difficult as that is.) The four new feature-length episodes will follow the ongoing escapades of a young Endeavour Morse in the early days of his career, after leaving his Oxford college without taking a degree and joining the police.
The original one-off film aired early last year, in honor of the 25th anniversary of the original Morse mysteries. It was picked up for a full series before the original film even aired in America, thanks to some impressive ratings across the pond.
The series' four new episodes – entitled Girl, Fugue, Rocket and Home – will continue to explore Endeavour Morse's life back before he became the famous Inspector we all know and love. All four new installments have been written by Inspector Lewis creator and former Morse writer Russell Lewis, who also penned last year's pilot film.
Shaun Evans is back as young Morse, accompanied once again by the always awesome Roger Allam as Morse's senior partner Fred Thursday, and James Bradshaw as Dr. Max Debryn. They'll be joined by Sean Rigby as a young PC Strange – the character played by James Grout in the original Morse series.
ITV has released an extended trailer promoting Endeavour's UK premiere and it's really quite fantastic. The show looks excellent! 
Endeavor is airing through April in UK, with a US broadcast looking likely for the summer – the original Endeavour film aired last July, so that seems a decent bet. (Or at least I hope so, anyway!) I, for one, am massively looking forward to it. Evans is fantastic in the part and there's no reason to expect Endeavour won't be even more awesome now that they have more episodes to work with.
What do you think of the trailer? Are you excited for Endeavour to continue? 
---
By
for on April 15th, 2013