By
for on July 8th, 2021
Everything To Remember About 'Unforgotten' Ahead of Season 4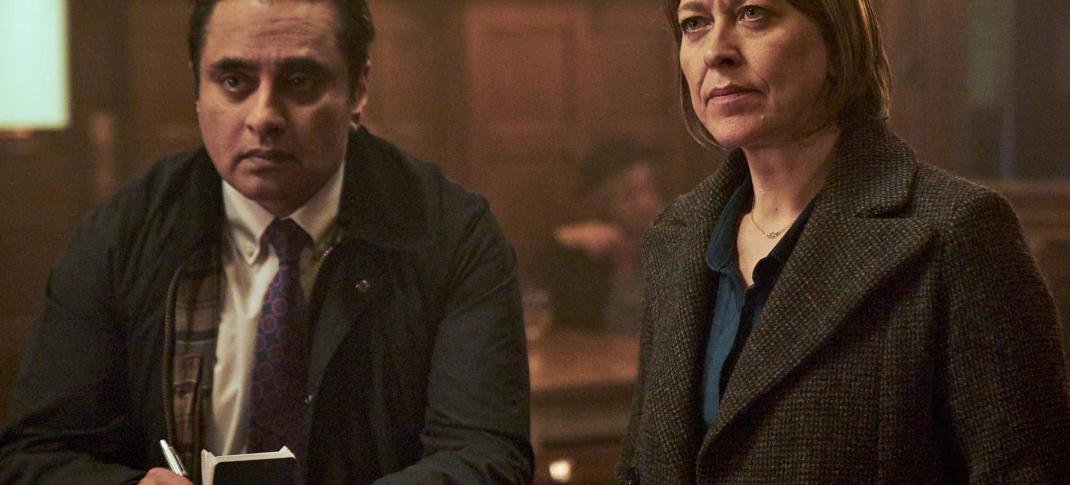 Unforgotten's schedule has been one filled with long gaps of waiting between seasons. Season 1 was initially broadcast in the U.K. in the fall of 2015; a second season didn't follow until nearly 18 months later in early 2017. Season 3 also took its time in arriving in the summer of 2018. U.S. fans have had less of a wait, as PBS' decision to pick the show up in 2018 meant fans got Seasons 1 and 2 back to back, with Season 3 already ready to go for the following spring. But even fans used to the long gaps were unprepared for the nearly three-year wait until Season 4. With DCI Cassie Stuart and her partner DI Sunny Khan having been away from the small screen for so long, let's run down where the show's been.
The series initially started with forming a new department, both pitched and headed up by Stuart. Its mission: cold case files, searching for the killers of long-dead murder victims, and trying to find justice for the missing. Their first case was skeletal remains found in the rubble of a demolished basement of a house standing for centuries (luckily the body, a man named Jimmy Sullivan, was only from the 1970s). That season introduced fans to the show's format: Four suspects, seemingly unconnected, living lives far away from those at the time of the crime, whose pasts are now coming back to haunt them.
But even though the suspects who were innocent of the crime had their lives turned upside down on Stuart's quest for justice, the ends always seemed to justify the means. At least until Season 2, when the victim, David Walker, turned out to be a pedophile and sex trafficker, and the suspects all adults whose childhoods were ripped away by men like him. Though Stuart solved the case, a complex web of victims killing each other's perpetrators; she was swayed by one of the suspects: Colin, a barrister, who argued that justice had already been served.
That case put the first seeds of doubt into Cassie's mind in the system she'd always believed in. But it was Season 3 when the body of 16-year-old Hayley Reid was found in the median of a motorway that upended everything. The Reid case led to her uncovering a serial killer, GP Dr. Tim Finch. He had spent his life masquerading as an upright citizen, even as he murdered his elderly patients and abused his first wife to a mental breakdown. Confronted with a genuine horror of evil, one who had been allowed to operate for decades because authorities had always taken his word over that of his victims, Cassie decided she couldn't dedicate her life to this anymore and walked away.
Cassie's life, for the record, already wasn't in a great place. Her dedication to her job had cost her most of her relationships. She's estranged from her son. She's fighting with her aging father, who wishes to remarry despite showing signs of dementia, and she failed to launch a relationship with fellow DCI John Bentley, who she met through the Reid case. Sunny's life had found a bit more stability by the end of Season 3. Though his wife left him in Season 1, he'd found happiness with a new woman, Sal, in Season 2. After debating reconciling with his wife in Season 3, his kids encouraged him to follow his heart, which reunited him with Sal.
As for the case that will bring Cassie back to the force and team her back up with Sunny, a body turns up in a freezer chest, missing head and hands. Luckily a unique tattoo helps identify the body but discovering who it is will lead the department to suspect an inside job.
Fans will learn more when Unforgotten Season 4 premieres at 9 p.m. ET starting this Sunday, July 11, 2021, on most PBS stations. As always, check your local listings.
---
By
for on July 8th, 2021
More to Love from Telly Visions