By
for on September 21st, 2023
Netflix's New British Teen Series Tackles 'Everything Now'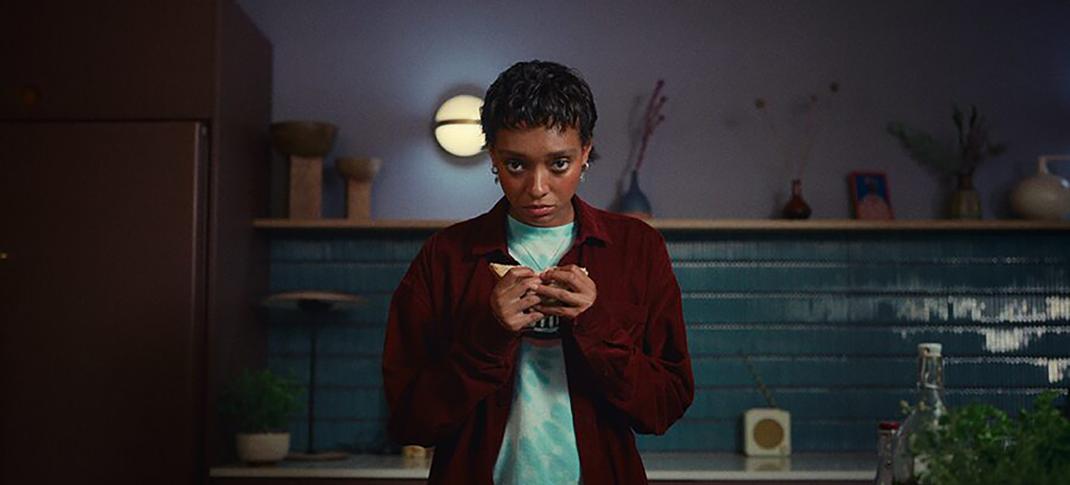 While most streaming services and broadcast producers were struggling to come back from the pandemic in November 2021, Netflix was charging full speed ahead, commissioning multiple series from the U.K., some more high-profile than others. The biggest, One Day, which was already adapted into a movie, landed high-profile castings, as did Eric and Supacell. However, Kaos has gone AWOL, and The F---It Bucket fell off the radar after casting Stephen Fry and Tom Jones newcomer Sophie Wilde. Thankfully, the latter has suddenly turned back up with a new, much less dash-heavy name, Everything Now, and a release date in October 2023.
The now more respectably named series hails from The Crown's Left Bank Pictures, which also recently released Who Is Erin Carter, renamed from the original title Palomino, so perhaps this is less about deciding against using swear words in titles and just about uncertainty in naming conventions. Either way, the series is focused on dramatizing mental health issues in a high school dramady-style series, not unlike the recently concluded Sex Education. Except in this case, it's food issues and eating disorders that plague young people trying to look like the impossible examples on magazine covers and Instagram photos.
Check out the trailer, which we should warn you, may be a bit triggering for those who suffer from food issues.
Here's the series synopsis:
When Mia Polanco (a 17-year-old London girl with more wits than is good for her) is released from hospital after a lengthy battle with anorexia, she is thrust back into the fizzingly chaotic world of sixth form. Only to find that her friends have been spending her recovery time acquiring knowledge and experiences she herself has never known. Suddenly confronted with the realization that her childhood is racing by without her, Mia decides the only way to catch up is to make a bucket list.
Wilde stars as Mia and Fry as her therapist, Dr. Nell. Vivienne Acheampong (The Sandman) as her mother and Lauryn Ajufo (Luther: The Fallen Sun) as her BFF Becca round up the main cast. Other cast members include Harry Cadby (Inside Man), Noah Thomas (Underground), Alex Hassell (The Tragedy of Macbeth), Sam Reuben (Trust Me), Niamh McCormack (The Witcher), Luca Slade (Beautiful Scars), Joan Iyiola (Enterprice), and TV newcomer Sephora Parish.
The series was developed and written by Ripley Parker, with Roanne Bardsley, Dylan Brady, and Glenn Waldron also receiving writing credits. The episodes were helmed by Alyssa McClelland (Home and Away), Dionne Edwards, Charlie Manton, and Laura Steinel. The series is a production of Left Bank Pictures. Executive producers include Parker, Andy Harries, Sian McWilliams, and Rob Bullock. Everything Now is set for eight 45-minute episodes and is billed as a limited series, so as of now, no Season 2 is in the works.
All episodes of Everything Now land on Netflix on Friday, October 5, 2023.
---
By
for on September 21st, 2023
More to Love from Telly Visions