By
for on May 22nd, 2023
'Endeavour's Final Season Preview Teases More Questions Than Answers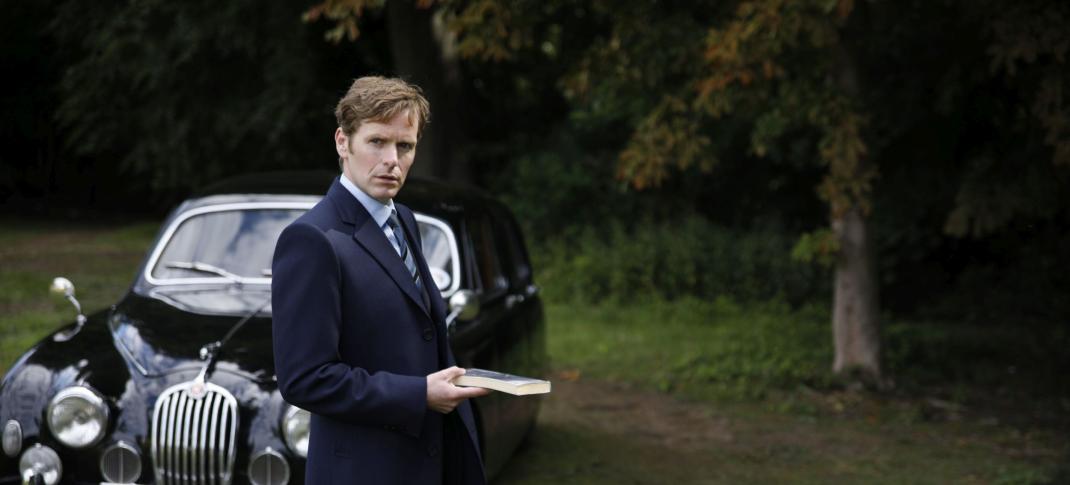 If one were to define PBS' Masterpiece anthology series by era, the current one began in 2011 with the arrival of Downton Abbey. However, it has been defined by a small coterie of long-running series, of which Endeavour is a significant tentpole. The prequel spinoff of Inspector Morse, Masterpiece's first hit contemporary mystery series back when whodunits were divided under the Mystery! brand on Thursday nights was the second series from that hit show. However, its debut post-Masterpiece recombining contemporary fare, classic period dramas, and mysteries to Sunday nights made it an anchor for that section of the franchise.
Endeavour could not run forever, though it sometimes seemed that way. Eventually, the show would run into the problem that Shaun Evans, who played young Morse, would never properly age into the original actor John Thaw. Though the world of streaming seems to have created a never-ending need for more seasons and more shows, ITV made the sensible decision to end Endeavour right around the same point as the first two shows, Morse and Inspector Lewis, which ran 33 episodes a piece. Endeavour will technically run 36 (37 if you count the TV movie that was the franchise test pilot), which suggests it's more than ready to hang up the badge.
Whether or not this is the end of the Morse franchise remains to be seen. ITV may yet figure out how to spawn a fourth series from the late Colin Dexter's novels, or perhaps another streaming service will go in on a reboot. But for now, it's time to say goodbye, as Morse's future, already settled some 35 years ago, come to pass.
Here are the synopses for the final season's three episodes:
Season Premiere: "Prelude," sees the sleuths looking into a mysterious death at a reception for a prestigious orchestra, while the subsequent demise of a musician in the orchestra complicates matters, and the murder of an old face from Thursday's past rings alarm bells.
Episode Two: "Uniform," features the murder of a cast member on a TV cop drama starring a popular actor, baffles the sleuths, while an elite undergraduate club causes mayhem.
Series Finale: "Exeunt," focuses on a series of deaths that are announced in the newspaper before they have occurred, a biker is killed, and storm clouds gather as the past continues to rear its ugly head.
Evans returns as Endeavour Morse for the show's final episodes, with Roger Allam as his boss, Fred Thursday, and Anton Lesser as head of the department, PCS Reginald Bright. Sean Rigby reprises his role as DS Strange, Morse's future boss, and James Bradshaw as pathologist Dr. Max DeBryn, also featured in the original series. Fred's family will also return, with Caroline O'Neill as Winifred Thursday, Sara Vickers as Joan Thursday, Jack Bannon as Sam Thursday, and Phil Daniels as Charlie Thursday. as will co-stars Abigail Thaw as Dorothea Frazil, Jack Laskey as DS Peter Jakes, Danny Webb as DI Arthur Lott, and Simon Harrison as DCI Ronnie Box.
The guest star list is extensive, with major British TV stars like Kevin McNally (Stonehouse), Jane Lapotaire (The Crown), Nicholas Farrell (Mansfield Park), Paul Bazely (The Hollow Crown), Jenny Galloway (Grange Hill), Richard Hope (The Ipcress File), Danny Webb (The Gold), Phill Daniels (I Hate Suzie), Shaheen Khan (DI Ray), Christopher Godwin (The Dig), Victoria Alcock (Far from the Madding Crowd), and Brian Pettifer (Jonathan Strange & Mr. Norrell). Newer faces include Tamsin Newlands (Miss Scarlet & The Duke), Imogen Daines (The Suspect), Ross Green (Poldark), and Will Brown (Unforgotten).
Endeavour Season 9 will premiere on June 18, 2023, at 9 p.m. ET on most PBS stations. Unlike most Masterpiece shows, this will not drop all three episodes on the same day. Instead, Season 9 will run on a weekly release schedule on both linear and streaming, with all three episodes arriving on PBS Passport after the finale. As always, check your local listings.
Stream Now
Endeavour
Shaun Evans charms audiences with his portrayal of the cerebral Detective Constable Morse.
Image
---
By
for on May 22nd, 2023
More to Love from Telly Visions