By
for on April 13th, 2018
'Endeavour' Season 5 Will Premiere in the U.S. This June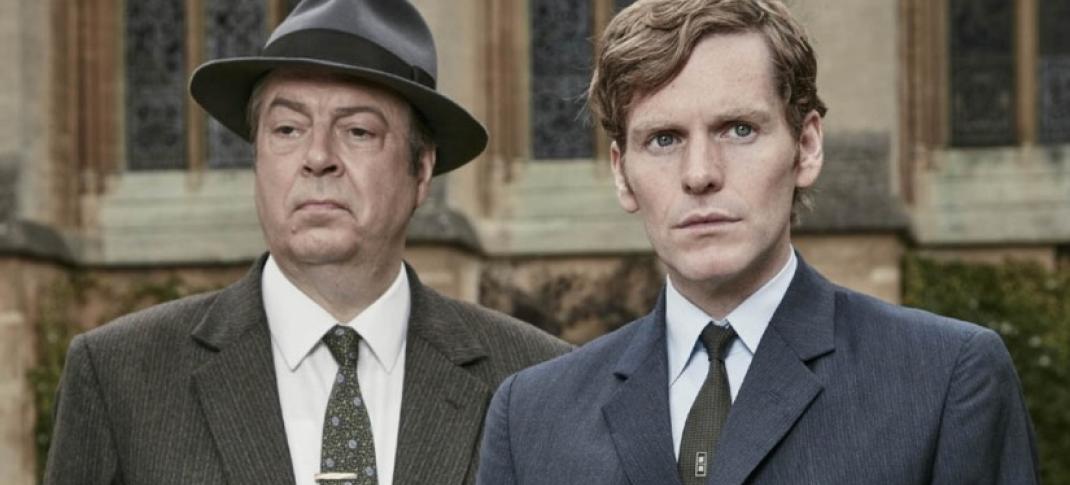 It's finally official: Endeavour Season 5 is headed to America! Of course, this is in no way surprising, given that the drama has already been renewed for a sixth season and PBS' Masterpiece has aired every previous outing of the mystery series to date. But, we now know the most important factor: When we'll be seeing the latest season for ourselves.
Endeavour Season 5 will premiere on PBS stations around the country beginning Sunday, June 24. Mark your calendars. [And insert appropriate cheers and celebratory noises here.)
This time around, the Inspector Morse prequel will clock in with six episodes, rather than the standard four we've come to expect, as the series moves forward into the late 1960s. They're entitled "Muse," "Cartouche," "Passenger," Colours," "Quartet" and "Requiem".
Shaun Evans will, of course, be back as the younger version of Endeavour Morse, joined once more by Roger Allam as his trusty partner Fred Thursday.
Masterpiece confirmed the premiere news via Twitter this week.
Have you been missing Morse? #EndeavourPBS will return for Season 5 beginning Sunday, June 24 at 9pm ET on MASTERPIECE on @PBS! pic.twitter.com/ag9lPwF7li

— Masterpiece PBS (@masterpiecepbs) April 11, 2018
They also confirmed a premiere date for upcoming special The Man in the Orange Shirt and announced a fourth season for popular mystery series Grantchester, so it's been a pretty great week for fans of British programming here in America.           
Endeavour's fifth season will take place in 1968, a time of revolution in the wider world and one of significant development in the life of Morse himself. This was the period during which the Police Act of 1964 finally went into effect, which combined the longstanding Oxford Police with several other regional forces to create the Thames Valley Constabulary. (By the early 1980s, this name changed to the more familiar Thames Valley Police, which longtime Inspector Morse fans will doubtless recognize as the division where Morse worked in the original series.)
Watch the ITV trailer for Season 5 for yourselves below:
This season looks rather darker than some of its predecessors, yeah?
Are you excited for Endeavour's return? What do you want to see in the new season?
---
By
for on April 13th, 2018