By
for on April 26th, 2017
'Endeavour' Season 4 Will Air on Masterpiece This August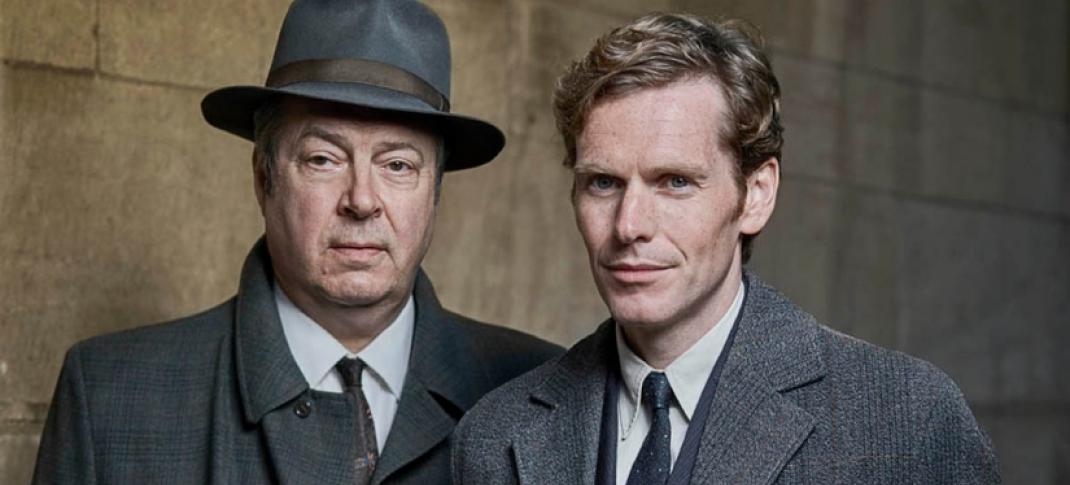 The highly anticipated fourth season of mystery series Endeavour finally has a US airdate! The Inspector Morse prequel will premiere on PBS this summer as part of Masterpiece Mystery, beginning on Sunday, August 20 at 9pm.
Stars Shaun Evans and Roger Allam are back as the young Endeavour Morse and his mentor, Detective Fred Thursday.
Season 4 is once again penned by acclaimed writer Russell Lewis and is comprised of four episodes, entitled "Game", "Canticle", "Lazaretto" and "Harvest". 
The fourth series begins in the summer of 1967, with barely a fortnight having passed since the events of the Series 3 finale. We find Oxford's finest picking up the pieces of their lives, both personal and professional. As Thursday and wife, Win, struggle to process the departure of both their daughter Joan and son, Sam, who has joined the army, Endeavour waits nervously to hear the result of his Sergeant's exam. Throwing himself into his work to mask the heartache of Joan leaving, Endeavour is quickly consumed by his duties with an array of new, perplexing cases landing on his desk.
Additionally, as a nice gesture to the series' history, this season of Endeavour will also include several fun Easter eggs for fans as part of the series' celebration of Inspector Morse's 30th anniversary. For example, Wolf Hall's James Laurenson will appear in Season 4, as a nod to the fact that he played Tony Richards in the first ever episode of Morse.
The mystery series' fourth season aired on UK network ITV earlier in 2017. And unfortunately, we've had to wait quite a bit for the young Detective Morse to make his way to us here in America. But at least the wait is almost over.
Watch the ITV trailer for Season 4 below for a few hints about what you can expect to see in the new episodes: 
Are you looking forward to more Endeavour? 
---
By
for on April 26th, 2017
More to Love from Telly Visions