By
for on September 26th, 2021
'The Electrical Life of Louis Wain' Trailer is Bursting with Cats, Charm, and Benedict Cumberbatch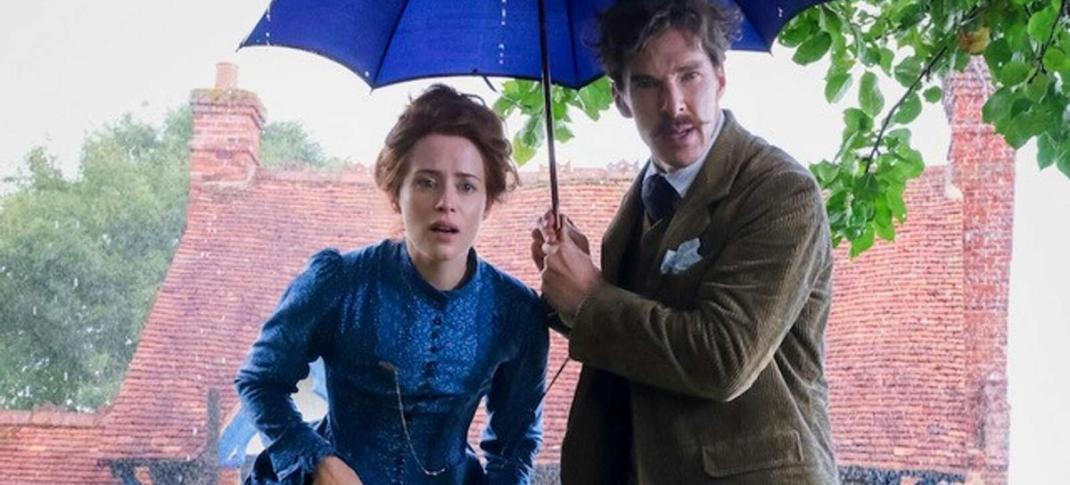 The trailer for the upcoming biopic The Electrical Life of Louis Wain is here, mixing two of the internet's favorite things to great effect: Cats and Benedict Cumberbatch. 
The highly anticipated film recounts the story of the eccentric British artist Louis Wain, who was best known for his surreal paintings of anthropomorphic cats with freakishly large eyes that are full of ambiguous meanings and open to all sorts of interpretations. (Plus they're colorful, fun, and really darn cute.) Thankfully, the trailer is full of a ton of the real-life cats that helped inspire the artist, and they're as adorable as you might expect. 
 Cumberbatch plays Wain alongside Golden Globe winner Claire Foy as Emily Richardson, the woman that served as governess to his five younger sisters. She ultimately becomes Wain's wife and serves as an inspiration and a driving force behind his art.
We also get glimpses of many of the film's notable ensemble cast members, including Toby Jones, Andrea Riseborough, Asim Chaundry, Taika Waititi, and Nick Cave, who plays writer H.G. Wells,
Watch the trailer for yourselves below. 
The tone of the trailer is warm and poignant, with a whimsical feel that echoes Wain's colorful paintings. (The vibe could not be more different to Cumberbatch's other upcoming buzzy awards-season drama, The Power of the Dog.) However, the clip also features hints of the mental health struggles that would come to characterize the latter part of the artist's life - Wain was alleged to have suffered from schizophrenia -  so maybe pack some Kleenex.
Cumberbatch was nominated for a Best Actor Oscar for his turn as Alan Turing in The Imitation Game and from the look of this movie, it feels as though this is also the sort of art imitates real-life role that awards season voters like to eat up. 
The Electrical Life of Louis Wain will hit theaters on October 22 before arriving on Amazon Prime Video beginning Friday, November 5. 
---
By
for on September 26th, 2021