By
for on September 6th, 2021
Benedict Cumberbatch is Adorably Awkward in First Clip from 'The Electrical Life of Louis Wain'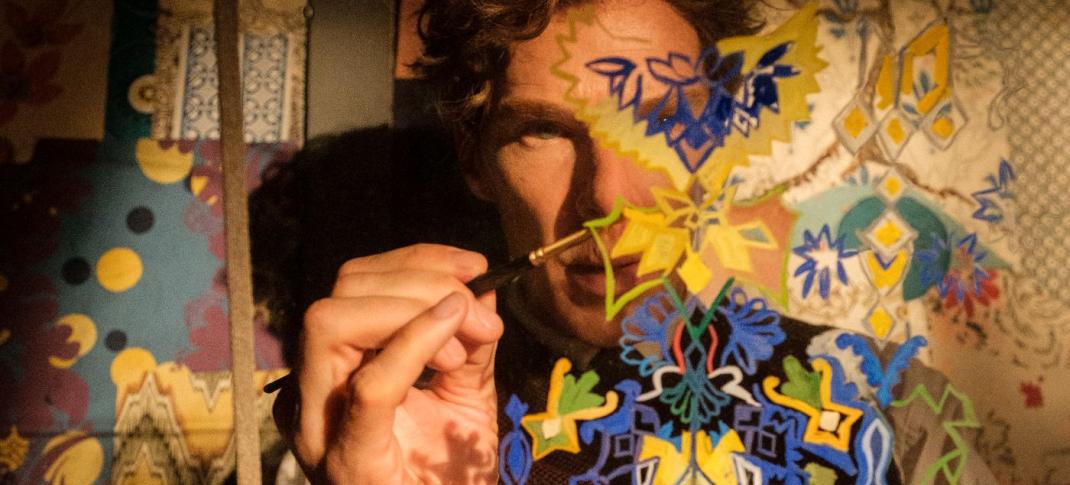 Amazon Studios has released the first clip from its upcoming biopic The Electrical Life of Louis Wain starring Benedict Cumberbatch and Claire Foy. 
The highly anticipated film from director Will Sharpe aims to tell the true story of the eccentric British artist, who was best known for his surreal paintings of anthropomorphic cats with freakishly large eyes and ambiguous meanings behind them.
Cumberbatch plays Wain, whose life is changed forever when he meets his sisters' governess Emily Richardson (Foy). She would go on to become Wain's wife and served as the inspiration for much of his work and a driving force behind his art.
The newly released scene shows us an awkward early meeting between Wain and Richardson, as barges in on her preparations for art lessons with his sisters to invite her to the theater. It's a sweet gesture and the charming chemistry between Cumberbatch and Foy is easily apparent as he does his best not to openly laugh at her absolutely atrocious painting.
Watch the full two-minute clip for yourselves below. 
Cumberbatch, who received an Oscar nomination for Best Actor for his performance as Alan Turing in The Imitation Game, may be angling for a second nod for playing yet another real-life figure here. His awkward charm is fairly adorable here, and Wain's schizophrenia (which developed later in his life) should provide him plenty of dramatic meat to chew on. 
The film boasts a ridiculously stacked ensemble cast, that includes such notable names as Olivia Colman, Toby Jones, Richard Ayoade, Taika Waititi, Nick Cave, and Sophia di Martino. 
The Electrical Life of Louis Wain had its world premiere this past week at the Telluride Film Festival and is slated to screen at multiple other film festivals this Fall. The film has no wide release date scheduled as yet, though it is assumed that it will arrive in theaters and on Amazon Prime Video at some point later this year. 
Are you looking forward to seeing Cumberbatch take on yet another real-life role? Why or why not? Let's discuss in the comments. 
---
By
for on September 6th, 2021