By
for on May 29th, 2023
'The Dry' Commissioned For Season 2 with Double the Sobriety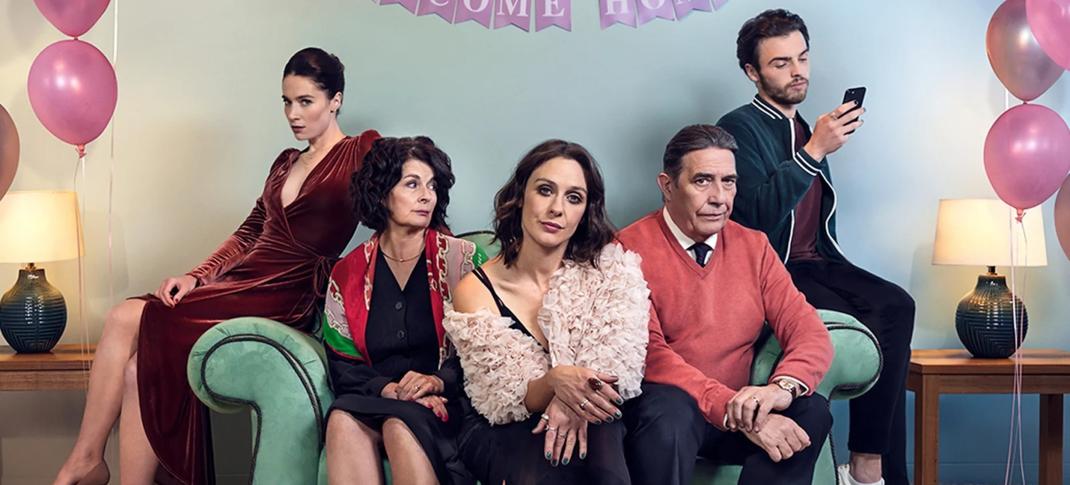 The Dry was one of those shows initially picked up by ITV for BritBox UK as a series but not for BritBox U.S. (It debuted here on Sundance Now and AMC+.) The series, written by Nancy Harris, was developed from Element for RTÉ One and funded by the Broadcasting Authority of Ireland when ITV came looking for stories unquestionably unique to the U.K. However, though BritBox still streams in the U.S., ITV has since folded it into the larger ITVX, putting most of the shows initially meant for the former in question, especially ones not on BritBox U.S.. Luckily, The Dry survived the merge, announcing in April 2023 that it would get a second season.
About a month after confirming the show's return, Harris attended the 2023 IFTA Film & Drama Awards with one of The Dry's co-stars Moe Dunford, in tow, and the two spilled just a little bit of what fans can expect. According to Goss.ie, Harris teased Season 2 would double the dryness, "It's sort of about what happens in a family when two people are trying to get sober."
"They're the dream cast, so it's a joy to write more for all of them," Harris continued, "but I think what I wanted to do was show different sides, again, of each character. To try and kind of surprise you a little bit with what you maybe have decided about them in the first season."
Here's the Season 2 synopsis, according to the ITV announcement:
The second series picks up seven months on from the events of the first, and we now meet the Sheridans in their new normal. To all outward appearances, it seems like the family is relatively content: Shiv's been sober, celibate, and solvent for 6 months, Ant has hung onto his job at the estate agents and his relationship with Max, and Caroline's making up for a lost time by shagging everyone she meets on Tinder. So far, so normal… Or is it? After all, how normal is it for 3 grown adults to still be living at home with their parents? And are the Sheridans really happy with this new status quo, or have they just rearranged their dysfunction and found another groove of denial to fit into? Shiv is determined to get sobriety right this time, to cut the toxic influences out of her life for good. But what if the biggest threat to Shiv's stability turns out to be closer to home? Giving up alcohol is one thing…but what about giving up your family?
Roisin Gallagher returns as Shiv Sheridan, with the rest of the main cast from Season 1, including Siobhán Cullen as her sister Caroline, Adam Richardson as her brother Ant, and Ciarán Hinds and Pom Boyd as her parents, Tom and Bernie Sheridan. Additionally, Dunford will reprise the role of Jack with Eoin Duffy as Rory. Guest stars for Season 2 are expected to be announced closer to air. Harris and Paddy Breathnach executive produce, along with Emma Norton, Ed Guiney, and Andrew Lowe, for Element Pictures.
The Dry Season 2 is expected out on ITV and ITVX in 2024 and to follow in the U.S., though whether it remains on Sundance or goes to BritBox here remains to be seen.
---
By
for on May 29th, 2023
More to Love from Telly Visions