By
for on April 15th, 2022
BritBox UK Original 'The Dry' Coming In May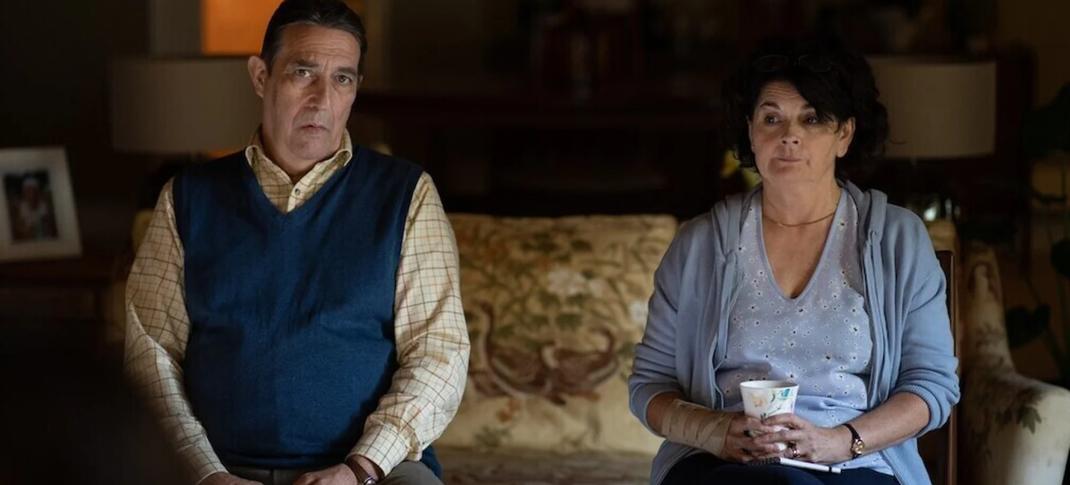 BritBox only just started producing original content in mid-2020, but its shows are already making waves. From the initial four titles, including AMC's The Beast Must Die and PBS' upcoming Magpie Murders, these series star A-list British talent or are fan-driven favorites like the 2021 renewal of Sanditon. Not long after the Sanditon announcement, BritBox UK announced another project, this one in conjunction with Element and RTÉ One, in 2020. Titled The Dry, the series focusing on alcohol recovery and sobriety was funded partially via the Broadcasting Authority of Ireland.
Along with BritBox UK's involvement came another stack of A-list cast, with Roisin Gallagher (The Fall) and Ciarán Hinds (Belfast) as the lead characters Shiv and Tom Sheridan. The series was created by playwright and screenwriter Nancy Harris (Secret Diary of a Call Girl). She said she realized the only depictions of alcoholism she'd seen on screen always characterized the disease in the most dramatic way possible. "Like a lot of people, addiction has touched my life in different ways," she explained to the RadioTimes. "I was interested in exploring the ordinary reality of being sober. That ordinary reality of going about life - dealing with family, parties, exes - and just not being able to have a drink."
That may sound like a multi-tissue box cryfest waiting to happen, but The Dry is billed as a dramedy. The trailer for it certainly captures a bitterly funny and irreverent tone.
Here's the series synopsis:
The story centres on 35-year-old Shiv, the eldest daughter, as she returns to Ireland for her grandmother's wake, taking a break from London and her 'career' (with a small 'c') in art. Shiv is six months sober, and it is fair to say her life is not going as planned. Shiv's family – who have never really dealt with or talked about the damage caused by the sudden death of her adored elder brother, not to mention her parents' failing marriage or Shiv's own chaotic behaviour – are wary of having her back. To make matters worse there's also her charmer of an ex-boyfriend Jack, who has the uncanny knack of always appearing when she's at her most vulnerable. His charming presence reminds Shiv of the excitement and thrill of excess from her youth – to call him a trigger would be an understatement. Can Shiv come to terms with her true addiction and the realities of her life, amid a dysfunctional yet loveable family who are each individually facing their own demons?
Gallagher and Hinds are joined by Pom Boyd (Vanity Fair), Siobhán Cullen (The Long Call), and Moe Dunford (Dublin Murders) in lead roles. Co-stars include Emmanuel Okoye (Conversations with Friends), Stephen Hogan (The Tudors), Eoin Duffy (Let The Wrong One In), Bryan Quinn (T2 Trainspotting), Aaran Donoghue (Fate: The Winx Saga), and newcomer Adam Richardson. The series went into production in November 2021 in Dublin. All eight episodes were helmed by director Paddy Breathnach (Vikings), with the same producing team that created Normal People and Conversations With Friends.
The Dry debuts on BritBox UK on May 5, 2022, and is expected to come to BritBox US to follow.
---
By
for on April 15th, 2022
More to Love from Telly Visions