By
for on September 18th, 2019
The 'Downton Abbey' Movie Reviews Suggest The Crawleys Just Might Be A Hit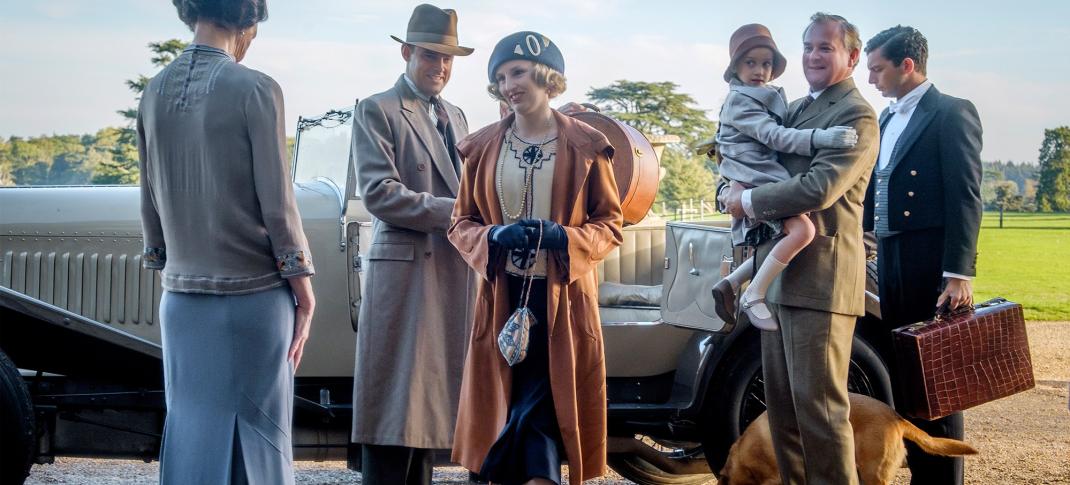 Early Downton Abbey movie reviews are rolling in, and critics and fans alike seem to love the Crawley family's big screen debut.
Downton Abbey was a surprise hit when it first came out in 2010. The original seven episodes were originally conceived as a miniseries, where the events of the late Edwardian era spread over a two year period. Our guides were the Earl of Grantham and his family, and the events dipped in and out of time, flashes of the lives of the idle rich before the Great War swept them away. But then ITV declared there would be a second season after the first one did so well. Moreover, the slightly truncated PBS version (condensed into five slightly longer episodes) turned out to be the biggest hit for public television since the original 1970s era Poldark.
Now the film seems to be beating these same odds. The first weekend in the U.K. not only overthrew IT Chapter Two, to rake in $12 million at the top of the box office pile, but ticket pre-sales in the U.S. have beaten out those for Quentin Tarantino's highly-anticipated Once Upon A Time In Hollywood. Now the movie has rung in at a surprisingly high 81% fresh on Rotten Tomatoes ahead of its U.S. debut.
Creator Julian Fellowes is not all that surprised fans still love the franchise so much. Speaking to The Daily Beast, he pointed out that gentle escapism is what we all crave. Particularly these days.
We are living in such disturbed times. There's a sort of calmness in the Downton world. They go up and get dressed for dinner, and they come down, and they're all polite to each other and everything. It does seem like a nice oasis away from the kind of strange, relentless anger that is spewing forth on every side at the moment in our real lives.
What Fellowes is surprised about though is that the film got off the ground at all. Considering the ensemble nature of the cast, and how much work everyone was aiming to do once the series ended, it seemed an extreme bit of luck to be able to get them all to come back.
That went double for Maggie Smith, who made it very clear she was not at all pleased with how much attention the show brought her. (In her view, Harry Potter fans were far more respectful.) She also hated how much work went into the weekly grind of making it, saying in interviews that she would never do TV again when it was over.
The actors knew Smith was the key to getting a movie made, too.
Speaking to The Hollywood Reporter, actor Alan Leech, who plays Tom Branson, called getting the deal done a "snowball effect" in which she was the last piece to fall into place.
We'd ring around and read the script — and I was so delighted that Julian gave me such a lovely storyline that I said, 'I'd love to do it! Who else is in?' Suddenly Hugh [Bonneville] is in, Michelle [Dockery], Laura [Carmichael]. And then the final call we got was that Maggie [Smith] had signed and we were like, 'I think we're going to do this.' She's the 'Notorious MAG.' It wouldn't be right if she wasn't last.
With such great reviews and a passionate fanbase, everyone is getting in on the Downton nostalgia act.
Even Lord and Lady Carnavon, who own the real Highclere Castle, are putting it on Airbnb for the occasion for two lucky fans to stay in. But this may not be the last time the band gets back together.
Fellowes is cautiously optimistic about the prospect of a movie sequel.
 I just feel I have to wait for the public's response to the movie and see, did they really like it? Has it gone well? It's a combination of the [box office, audience buzz] all of it, to be honest, and then you get a picture of whether this movie landed. I think you can get a sense of whether it worked or not. And if we do get that sense, then we will have that conversation.
Somehow that feels right, and the only way Downton Abbey could proceed with a sequel. The movie opens across the U.S. on Friday, Sept. 20, 2019.
---
By
for on September 18th, 2019
More to Love from Telly Visions