By
for on October 25th, 2023
Premiere Dates Are Finally Set for 'Doctor Who' 60th Anniversary Specials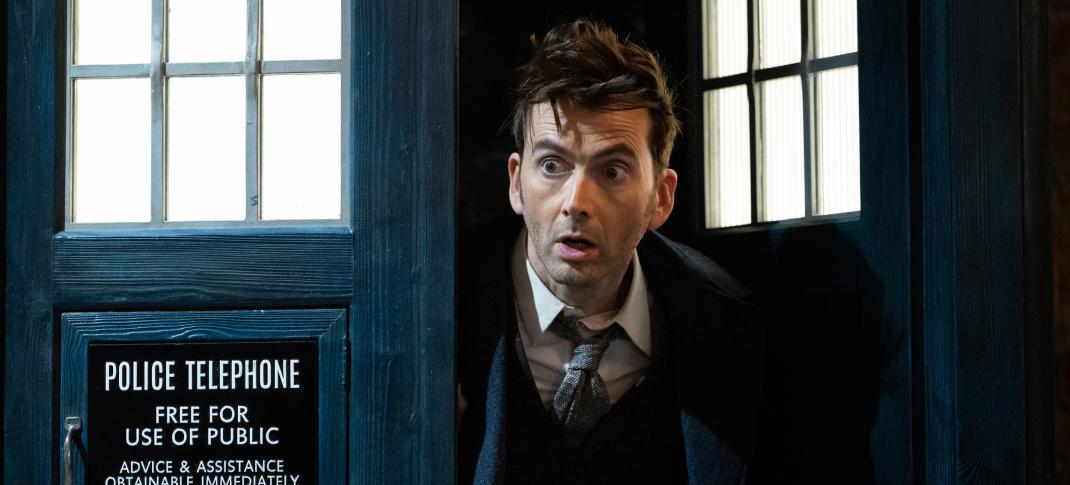 It looks like Doctor Who's 60th anniversary celebrations are going to last well past the month of November. 
Technically, the iconic science fiction franchise first premiered on November 23, 1963, with the episode "The Unearthly Child".  Now, as the series prepares to rocket into its seventh decade, it is set to release a trio of specials to mark the occasion, with the first --- titled "The Star Beast" --- now at long last officially set to arrive on November 25, just two days after the show's anniversary. Two more installments, "Wild Blue Yonder" and "The Giggle," will premiere on December 2 and 9, respectively. 
The 60th anniversary episodes will feature the highly anticipated return of fan favorite former Doctor David Tennant (Good Omens) as a brand new Fourteenth incarnation of the famous Time Lord. "The Star Beast" will reunite Tennant with former companion Catherine Tate (Queen of Oz), and all signs seem to indicate that the series will finally deal with one of Ten's greatest failures --- his decision to wipe the memories of Donna Noble in order to save her life. In order to do so, the Doctor and Donna will come face-to-face with their most terrifying villain yet: the Toymaker (Neil Patrick Harris).
A deep-cut classic villain from the First Doctor era, the Toymaker's reality bending powers --- not to mention his Celesital Kingdom, which is basically a pocket universe under his control --- are honestly a perfect choice for digging into a story about memory, perception, and reality. (And, thankfully, probably means Donna doesn't immediately die should she remember. the Doctor either. Win win!)  
Alongside Tennant and Tate, the anniversary specials feature Yasmin Finney (Heartstopper) as Rose Temple-Noble, Miriam Margolyes (Call the Midwife) as the voice of Beep the Meep, an adorable space criminal who first appeared in the pages of Doctor Who Magazine. and Ruth Madeley (Cold Feet) as Shirley Anne Bingham. Additional returning cast members include Jacqueline King (Doctors) as Sylvia Noble, Karl Collins (The Responder) as Shaun Temple, and Jemma Redgrave (Silent Witness) as Kate Lethbridge-Stewart.
And, of course, Ncuti Gatwa (Sex Education) plays the Fifteenth Doctor, who will presumably take over the role at the end of this trio of episodes before returning for his first proper outing in the forthcoming Christmas special. 
Doctor Who is produced by Bad Wolf and BBC Studios. Showrunner Russell T. Davies wrote all three 60th anniversary specials, which are directed by Rachel Talalay, Tom Kingsley, and Chanya Button, respectively. Davies also serves as an executive producer alongside Phil Collinson, Joel Collins, Julie Gardner, and Jane Tranter. 
The 60th anniversary specials will kick off with "The Star Beast" on Saturday, November 25 on BBC One in the U.K. and Ireland and Disney+ everywhere else. It will followed by "Wild Blue Yonder" on December 2 and "The Giggle" on December 9. 
---
By
for on October 25th, 2023
More to Love from Telly Visions