By
for on March 29th, 2019
Do We Need Another 'Emma' Adaptation? Well, We're Getting One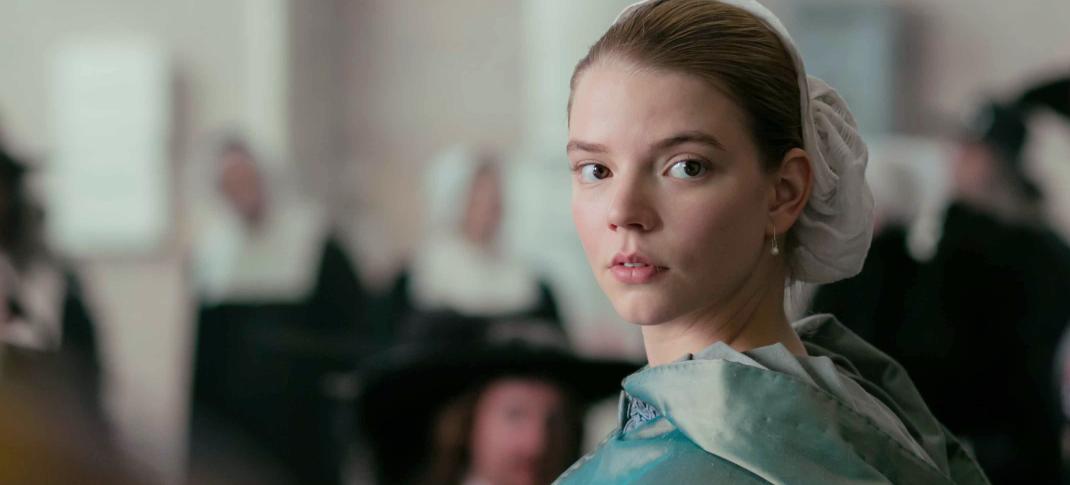 Get ready, Austenites, a new feature film adaptation of Emma is on the way!
(Whether we need it or not.)
The novel was first published in 1815, and follows the story of a young woman who can't seem to stop herself from meddling in the affairs of others.
The latest take on the story of Emma Woodhouse will feature The Miniaturist star Anna Taylor-Joy in the lead role. She's joined by buzzy It Guy Johnny Flynn as Mr. Knightley, along with Miranda Hart, Bill Nighy, Callum Turner and Emma Whelan as Miss Bates, Mr. Woodhouse, Frank Churchill and Mrs. Weston, respectively.
Author Eleanor Catton, who won the 2013 Man Booker Prize for her novel The Luminaries, has written the script and filming on the new procuction officially kicked off this week. 
        View this post on Instagram                  

#Repost @autumndewilde: DAY ONE of production complete. I am thrilled to announce that I am directing Jane Austen's "Emma" starring @anyataylorjoy for @focusfeatures @workingtitlefilms & @blueprint.pictures // screenplay by #eleanorcatton // photo by @anyataylorjoy // @emmafilm // "Emma Woodhouse, handsome, clever, and rich, with a comfortable home and happy disposition, seemed to unite some of the best blessings of existence; and had lived nearly twenty-one years in the world with very little to distress or vex her." // #emma #hansomecleverandrich

A post shared by Emma (@emmafilm) on Mar 18, 2019 at 4:47pm PDT
Basically, with this kind of stellar cast and behind-the-scenes team, there's no way this thing could possibly be anything less than great. But….do we really need another take on Emma?
Personally, I'm kind of torn. Emma is probably my favorite Austen tale, and I've watched roughly a dozen various versions of it in some form or other. The story is so charming, the characters so timeless that I can't imagine the story ever feeling old.
But, on the other hand: Didn't we just do this?
Okay, fine, not really – the most recent Emma is probably the 2009 BBC version that starred Romola Garai and Jonny Lee Miller. And that was a while ago. But there was also the Emma Approved web series, a teen YouTube take on the tale in the vein of The Lizzie Bennett Diaries. There's been a musical version. Of course, the iconic classic Clueless is always with us. And I don't know about you guys but I actually like the 1996 Gwyneth Paltrow movie.
Maybe we could use another Mansfield Park instead, is all I'm saying?
What do you guys think? Is there such a thing as too much Emma? Or will you be buying tickets to this film when it hits screens regardless? 
Let's discuss in the comments.
---
By
for on March 29th, 2019
More to Love from Telly Visions