By
for on November 9th, 2013
The Day of the Doctor is Near: BBC Releases TWO trailers for 'Doctor Who' 50th Anniversary Special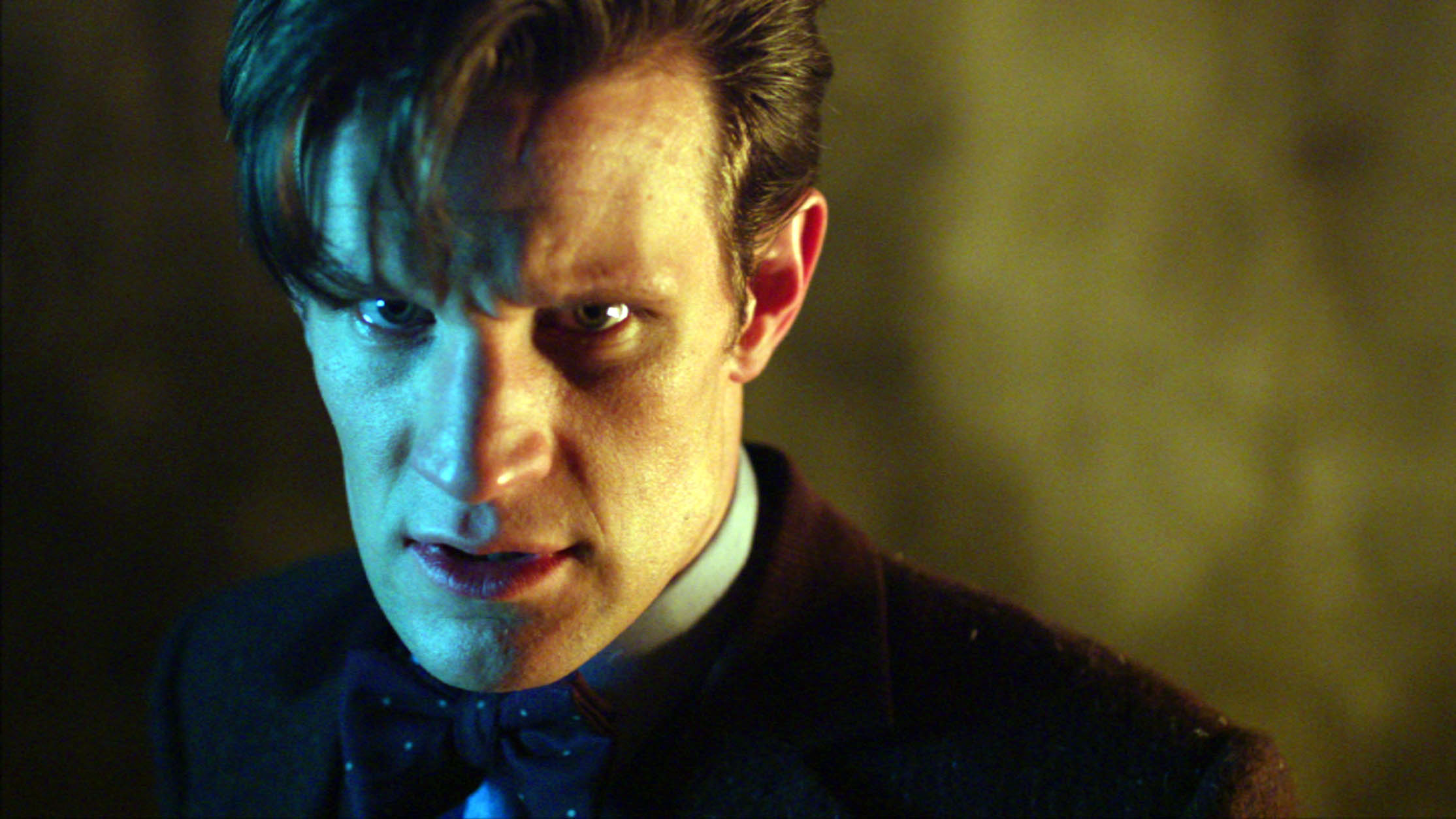 The BBC has released the first trailer for the rabidly highly anticipated
Doctor Who
50th anniversary special – or at least the first trailer that actually features footage from the episode
rather than stock imagery and a voiceover
– and, get ready to get excited, because it looks amazing.
The Day of the Doctor
combines Eleventh Doctor
Matt Smith
with Tenth Doctor
David Tennant
, brings back
Billie Piper
alongside current companion
Jenna Coleman
, and finally solves the mystery of whoever
John Hurt's
apparent "Doctor" happens to be.
Interestingly enough, this is still not the anniversary trailer that was shown during the Doctor Who panel at San Diego Comic Con last July.  It'd be a shame if that never saw the light of day, so here's hoping another trailer is in our future before November 23.
Anyway, sit back, relax and enjoy. The Day of the Doctor looks pretty amazing. ETA: Would you believe that while writing this post, I basically got my wish? A second, extended 50th anniversary trailer was also released today, which includes almost another minute of new footage. Enjoy. 
SO MUCH in this trailer though! Ten and Eleven comparing fashion! Time War angst! Gorgeous shots of Gallifrey! Hurt – who is clearly some kind of Time War Doctor – looking conflicted! Daleks! And our first look at former companion Piper, who's been surprisingly absent from all the promotional materials thus far. Which is probably because this trailer makes it look a lot like this may not be actual Rose, but rather Rose as the BAD WOLF from Series 1. (Does that sound crazy? But her eyes are glowing!)
Thanks to the BBC apparently deciding to drive us all crazy with two weeks to go until the special airs, they've also released an extended 50th anniversary trailer that clocks in at nearly a minute and a half long. This one is much closer to the trailer shown to fans at Comic Con, and will basically leave fans nonverbal for a couple minutes after viewing. 
The Day of the Doctor airs on November 23, 2013. Here in the US it will screen at 2:50pm EST, as part of an unprecedented global simulcast with over 75 other countries. (It will also re-air that night, along with a bunch of other special Who programming.)
So much to get excited about! What do you think of the trailer(s)? What do you think will happen in the 50th anniversary special?
---
By
for on November 9th, 2013
More to Love from Telly Visions