By
for on April 18th, 2012
David Tennant to Star in BBC America's World War II Mini-Series "The Spies of Warsaw"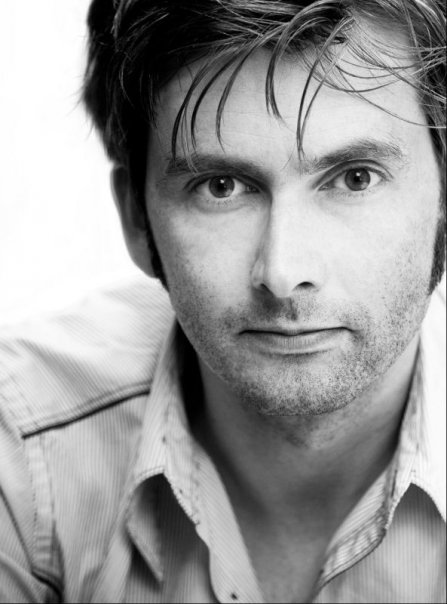 It's David Tennant's birthday today, so this post seems particularly appropriate. Happy Birthday, Doctor!
Former Doctor Who star David Tennant is set to star in BBC America's newest co-production, The Spies of Warsaw. Based on the Alan Furst novel of the same name, the four-part miniseries is set in Poland, Paris, London and Berlin in the years leading up to World War II, as German and French intelligence officers are locked in a life and death struggle in the espionage arena. 
The former Tenth Doctor will play Col. Jean-Francois Mercier, a decorated hero of the first World War who is "drawn into a world of betrayal and intrigue in the diplomatic salons and back alleys of Warsaw" while serving as a military attaché at the French embassy. Janet Montgomery (Entourage, Black Swan) will co-star as Anna, a Parisian lawyer for the League of Nations, with whom Mercier has a passionate affair.
Other members of the frankly stellar-looking ensemble cast include Torchwood's Burn Gorman, The Hour's Anton Lesser and The Bourne Ultimatum's Dan Fredenburgh and White Heat's Richard Lintern among many others.
Filming is slated to begin in Poland next month. No word yet on an airdate either in the UK or here in the States, but the miniseries is slated to premiere as part of BBC America's Wednesday night Dramaville block when it arrives.
 I'm tremendously fond of Tennant (loved loved loved his Doctor) and have missed seeing him on my television screen the past couple of years. So, I'm extra pleased that this latest project of his will be airing here in America, as I don't think his last one (Single Father) ever did. Very exciting news! Anyone else out there big Tennant fans? Are you looking forward to seeing him in a different sort of role?
Source: BBC America
---
By
for on April 18th, 2012
More to Love from Telly Visions