By
for on January 17th, 2020
David Tennant Drama 'Deadwater Fell' to Stream on Acorn TV This Spring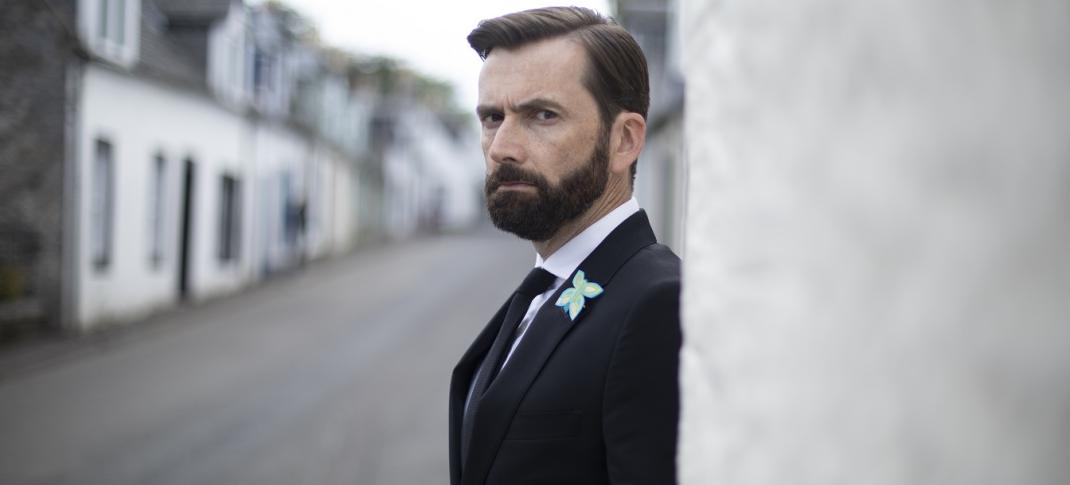 The rise of streaming platforms as an easy, affordable entertainment option has been pretty incredible for U.S. Anglophiles everywhere, as it means that more of the content we love is (finally!) finding its way to our screens. And, thank goodness. Because it means we don't actually have to wait that long to see former Doctor Who star David Tennant in his latest role.
It feels a bit odd to still refer to Tennant primarily by his Who alum status, as he's spent the decade since he played the Doctor experimenting with all kinds of different roles, in everything from Marvel properties like Jessica Jones to beloved fantasy projects like Good Omens to crime procedurals like Broadchurch and Criminal. In his latest effort, the four-part dark crime drama Deadwater Fell, Tennant plays a family man accused of a heinous crime. 
Tennant plays as a Scottish doctor whose wife and three young children are murdered in a fire, a horrible tragedy that tears apart their small community with mistrust and suspicion as those closest to the family begin to question everything they thought they knew about their friends.
Tennant stars opposite an ensemble cast that includes Cush Jumbo, Matthew McNulty, Anna Madeley and more. 
Watch the trailer for yourselves below. 
Though the story upon which Deadwater Fell is based is fictional, it is at least sort of connected to true events. Writer Daisy Coulam and producer Emma Kingsman-Lloyd have both explained that they were inspired by the HBO true crime documentary The Staircase, which in turn followed the story of novelist Michael Peterson, who was suspected of killing his wife after she fell down some stairs in their home in 2001. After an autopsy found injuries inconsistent with death from a fall, he was tried for her murder. Throughout, Peterson and his daughters maintained that he was innocent.
In a weird twist, Peterson not only maintained his innocence, but insisted that his wife was killed by an owl attack. Yes, really. You can learn more about this wild story on a variety of true crime podcasts, most notably, the first episode of popular series Criminal. It's doubtful that Deadwater Fell is planning a similar last minute cliffhanger, but you really never know. 
Does Deadwater Fell sound like something you'd watch? Are you into the idea of Tennant as a morally ambigous maybe murderer? Is this all just meant to ease us into the idea of him playing an actual serial killer later this year? Let's discuss. 
---
By
for on January 17th, 2020