By
for on December 2nd, 2019
David Tennant to Play Serial Killer Dennis Nilsen in New ITV Drama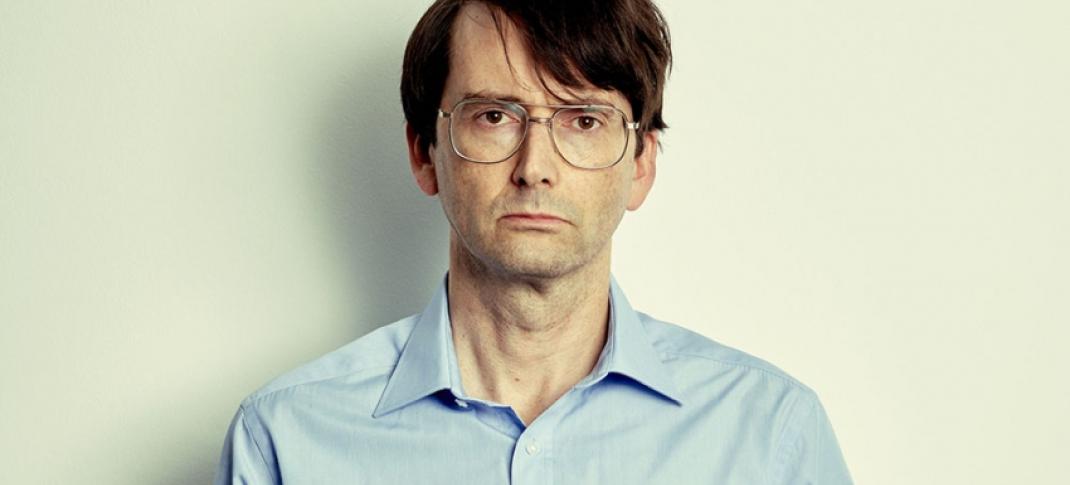 Former Doctor Who star David Tennant has been playing all sorts of roles since he left the TARDIS nearly a decade ago now. From a snarky, but soft-hearted demon in Good Omens to a mind-controlling monster in Jessica Jones and a tortured detective in Broadchurch, we already know he can pretty much do anything. And his newest role seems determined to test that theory.
Tennant has been cast as notorious serial killer Dennis Nilsen in a new drama headed to ITV (and presumably everywhere else) next year. Entitled Des, the three-part series will follow one the story of the most infamous cases in U.K. criminal history, in which Nilsen killed at least 12 boys and young men in his flat from 1978 to 1983. That number is uncertain because Nilsen went undetected for so long, and was only caught out when a local officer was summoned to investigate human fragments of flesh and bone clogging the drains in the building in which he lived.
(Yikes, by the way.) 
According to the official press release, the series is based on material from the book Killing for Company, and told through the perspectives of three men. One is Nilsen himself. Another is Detective Chief Inspector Peter Jay, the man who discovered the human remains in Nilsen's building. And the third is biographer Brian Masters, who wrote the book on which the series is based. The series will ostensibly explore the personal and professional consequences of coming into contact with a man like Nilsen, as well as "the emotional impact of those terrible crimes" on the victim's families.
It's not entirely clear yet whether these three perspectives will be woven into a singular narrative or if each character will get their own POV installment, as simliarly dark series Rillington Place chose to do to tell the story of another famous British serial killer. Either way, it's pretty much guaranteed that Des is going to be incredibly creepy and hard to watch. 
I mean, just look at this image of Tennant as Nilsen. Could it possibly scream serial killer any louder? 
ITV commissions Des, a three part drama which follows the arrest and trial of serial killer Dennis Nilsen, known as Des. With David Tennant as Dennis Nilsen. Full details - https://t.co/m4KDS7olqE pic.twitter.com/F5UFUX55RF

— ITV Press Centre (@itvpresscentre) November 23, 2019
At the moment, Des doesn't have an international distributor, though it'll air on ITV in the U.K. at some point next year. But, given how popular Tennant is these days, there's almost no way that this doesn't find an American home at some point, so we'll let you know whenever the details of that inevitable deal get worked out. 
Does Tennant as a serial killer sound like something you'd watch? Too creepy? Just creepy enough? Let's discuss in the comments. 
---
By
for on December 2nd, 2019
More to Love from Telly Visions