By
for on November 12th, 2015
David Tennant and Catherine Tate Reunite for New 'Doctor Who' Audio Series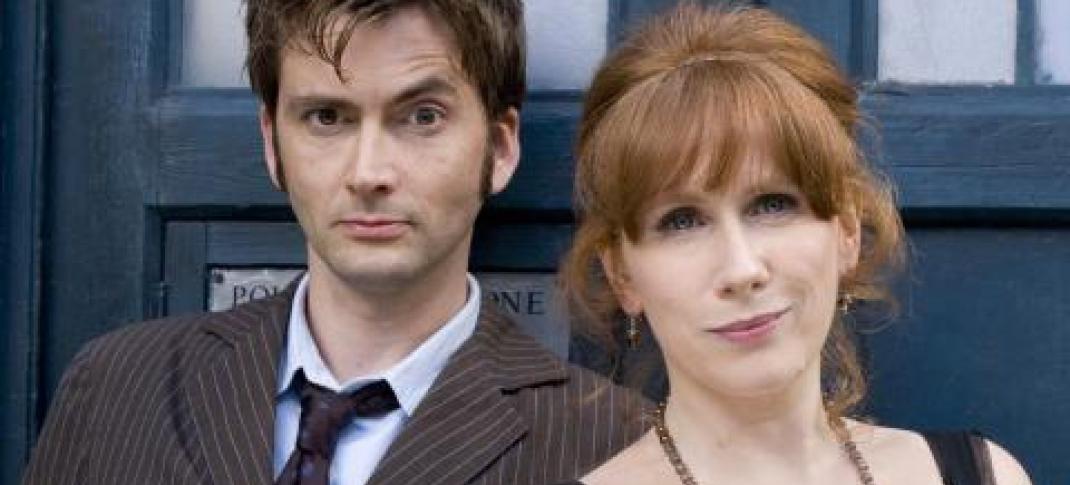 Good news, Doctor Who fans: David Tennant and Catherine Tate are coming back!
Well, sort of.
No, the Tenth Doctor and Donna Noble won't be making a return appearance on the iconic television show - though we did see a brief glimpse of them both in a flashback during the recent Season 9 episode The Girl Who Died. Instead, the pair are reuniting to record three new audio dramas with a full cast for Big Finish, which will tell more stories of the adventures that Ten and Donna had together during her time in the TARDIS.
(And we'll just ruthlessly not think about the manner in which Donna left the TARDIS. Never gonna be over it. Ever.)
There will be three stories, compiled as Doctor Who - The Tenth Doctor Adventures, beginning with "Technophobia," a story set in a near-future London in which mankind is gradually losing its ability to use everyday technology. It will be followed by Time Reaver, which sees the Doctor and Donna visit a mechanical planet with a deadly black market, and finally Death and the Queen, in which Donna meets the man of her dreams on Goritania, a planet the Doctor has never heard of before.
Tennant and Tate seem pretty happy to be working together again, if this new (adorable) promotional video is any indication. (The two last worked together in 2011, when they co-starred in a critically acclaimed West End production of William Shakespeare's Much Ado About Nothing.) 
Perhaps there should be a web series that's just the two of them talking about random things because they're amazing together. Get on that, internet. Thanks.
"I've enjoyed working with all the Doctors on TV, but David is the only one I'd known before he became the Doctor,' says executive producer Nicholas Briggs (FYI: he's the guy that voices the Daleks). "I'd worked with him on our Dalek Empire series for Big Finish and had such fun. So along with the excitement of directing new Tenth Doctor adventures, I'm so happy to be working with an old chum again."
I think we're all pretty excited about more Tenth Doctor adventures, to be honest.
The audio adventures will be released on the Big Finish website in May 2016.
Will you be downloading them?
---
By
for on November 12th, 2015