By
for on September 6th, 2013
Daniel Radcliffe: From Harry Potter to Allen Ginsberg in 'Kill Your Darlings'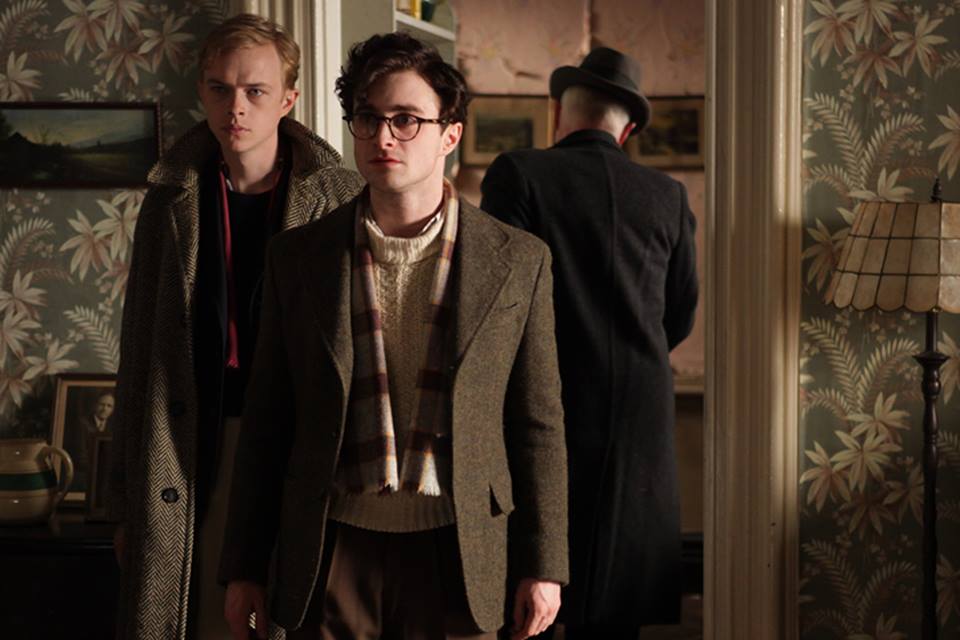 Since most of us pretty much watched Daniel Radcliffe grow up in front of us thanks to the Harry Potter films, it's occasionally a bit disconcerting to see him taking on a role that's so clearly not Harry Potter. (I realize this is unfair. I cannot help it despite myself.)
And yet, Radcliffe seems to finally be making his first definitive strides away from Potter typecasting with his latest role: He plays poet Allen Ginsberg in upcoming biopic Kill Your Darlings and, well. It looks as though his performance – and this movie in general – might surprise everyone.
It is 1944 in New York City, and a murder draws together the great poets of the beat generation. Radcliffe plays a young Ginsberg during his years at Columbia, and the film is based on a real-life murder mystery.
The real life bit of the story goes like this. Lucien Carr is the man who introduced Ginsberg and Jack Kerouac to one another, as well as introduced the pair of them to William S. Burroughs. (You probably know all their names because you've probably read something one of them has written at least once.) But Carr was from St. Louis, and was followed to New York by an English teacher named David Kammerer, and one night Carr stabbed him to death. What really happened? It's unclear, but Carr claimed he was being stalked.
As you can see from the trailer below, it looks like the movie is willing to at least posit the idea that Car wasn't completely blameless in his actions:
Starring alongside Radcliffe are Ben Foster as Burroughs, Jack Huston as Kerouac, Michael C. Hall  as Kammerer and Dane DeHaan as Carr. Other notable cast members include Jennifer Jason Leigh, Kyra Sedgewick and David Cross.
It looks to be a fascinating film – and early reviews from Venice and other film festivals have been largely positive, particularly for Radcliffe's performance. Kill Your Darlings is set to open in US theaters in October.
Does this sound like a movie you'd be interested in? Or is Allen Ginsberg too much of a stretch for the young man who was once The Boy Who Lived?
---
By
for on September 6th, 2013