By
for on October 10th, 2023
The Final Season of 'The Crown' Will Be Split Into Two Parts to Close Out 2023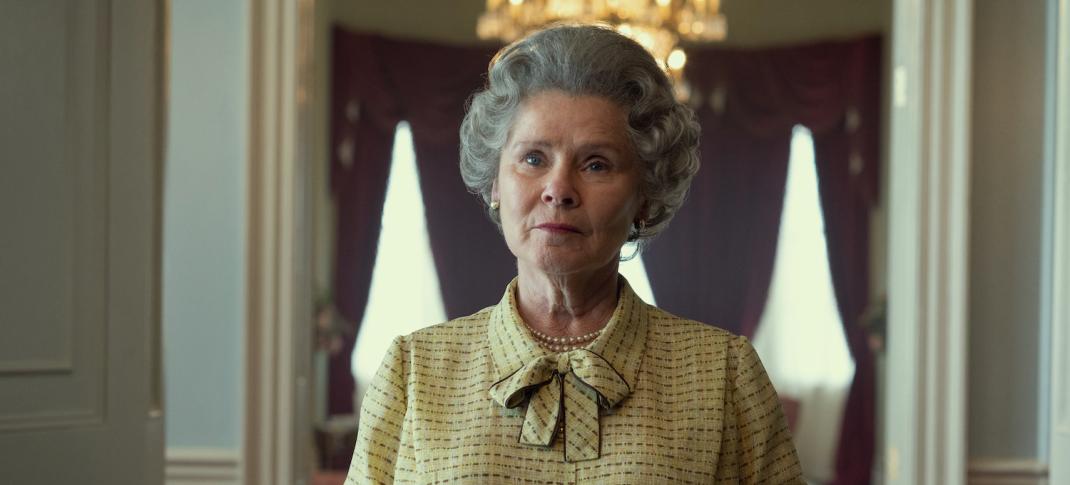 The end of an era is nigh. Netflix has announced the premiere date for the final season of its Emmy Award-winning period drama The Crown, meaning that one of the streamer's most expensive and groundbreaking series is about to come to a close. 
The ambitious series, which aimed to unspool the life and reign of England's Queen Elizabeth II one decade at a time, was initially remarkable not only for its scope and pedigree --- creator Peter Morgan has spent the better part of his career exploring the life of Elizabeth Windsor in both the award-winning film The Queen and the award-winning stage production The Audience --- but for the sheer size of its cast. Rather than age up its actors by requiring them to wear uncomfortable prosthetics or loads of aging makeup as the characters they played got older, The Crown simply recast itself in full every two seasons, with new age-appropriate performers playing the various royals as its story of the Windsor family crept ever closer to our own present day. That it is approaching its end after a wildly successful six-year run is remarkable by almost any measurement. 
Unlike its previous five seasons, however, this final outing of The Crown will be divided into two batches, with two separate blocks of episodes each airing a month apart. The first four episodes of Season 6 will arrive on November 16 and will thematically cover the end of Princess Diana's story, from her romance with Dodi Fayed to the events surrounding her tragic death in 1997. The final six episodes will premiere in December, and will see Queen Elizabeth reflect on her reign as she reaches her Golden Jubilee and look forward to a time when her successors will take over and the weight of the titular crown will pass from her. To that end, Season 6 will feature the wedding of Prince Charles and his longtime love Camilla Parker Bowles, as well as the budding university romance of Prince William and Kate Middleton. 
The entire Season 5 cast is returning for the show's final outing, including Imelda Staunton as Queen Elizabeth II, Jonathan Pryce  as Prince Philip, Duke of Edinburgh, Lesley Manville as Princess Margaret, Dominic West as Prince Charles, and Elizabeth Debicki as Princess Diana. 
Also back are Claudia Harrison as Princess Anne, Theo Fraser Steele as Timothy Laurence, James Murray as Prince Andrew, Sam Woolf as Prince Edward, Marcia Warren as The Queen Mother, Olivia Williams as Camilla Parker Bowles, Khalid Abdalla as Dodi Fayed, Salim Daw as Mohamed Al-Fayed, Bertie Carvel as Tony Blair, Lydia Leonard as Cherie Blair, and Andrew Havill as Robert Fellowes.
Newcomer Meg Bellamy will be introduced as Kate Middleton, while Rufus Kampa splits Prince William's role with Ed McVey across the season's two parts, and Flynn Edwards and Luther Ford do the same with Prince Harry. Timothy Dutton plays Michael Middleton, and Richard Rycroft is the Archbishop of Canterbury.
And, if the Season 6 announcement trailer above is anything to go by, we'll likely see at least some brief cameos from Claire Foy and Olivia Colman, who both each played versions of Elizabeth in the series' earlier seasons. It's also likely the final run of episodes will include some form of tribute to Elizabeth herself, since the queen passed away in the Fall of 2022, after reigning for 70 years. 
The first part of The Crown Season 6 will premiere on November 16, followed by the final six episodes which will debut on December 14. Seasons 1--5 of The Crown are currently streaming on Netflix. 
---
By
for on October 10th, 2023
More to Love from Telly Visions