By
for on October 14th, 2022
The First 'The Crown' Season 5 Images Show Off Netflix's New Royal Family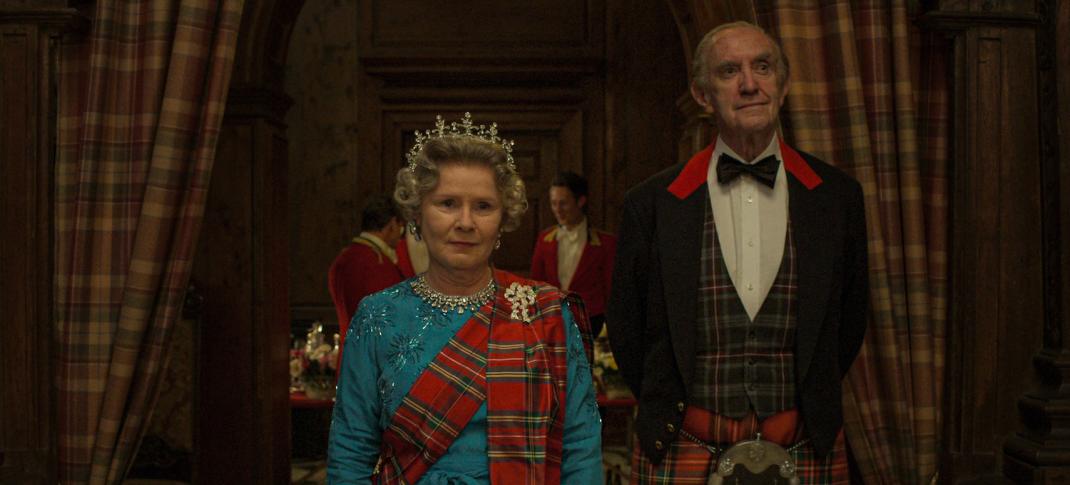 Netflix's smash hit period drama The Crown, which dramatizes the story of Queen Elizabeth II and her family, will launch its highly anticipated fifth season this November. Still, the show will arrive in a world that's much changed, at least when it comes to the British monarchy.
The real Queen Elizabeth passed away in early September, and a reign that spanned seven decades has now come to a close. Her son Charles is now king and will be crowned next Spring, likely well before the show's sixth and final season drops. We've just spent weeks watching the Royal Family grieve on live television, along with countless tributes and events in the late queen's honor. 
How will the world react to a show like The Crown now, a drama which certainly highlights the late queen's strength of character and iron will but also airs retreads every bit of her family's dirty laundry for the last few decades in granular detail?
Interest in the already popular period drama skyrocketed in the wake of Queen Elizabeth's death, pushing the show back into the upper echelons of the streamer's top titles. This renewed interest in the show and the monarch its life depicts means that when Season 5 arrives, it will immediately become the most popular entry in the series yet. From a production perspective, it's easy to understand why Netflix is pushing ahead with the release, even though some will inevitably argue it's coming too quickly on the heels of the queen's death.
On top of its proximity to Elizabeth's passing, Season 5 is likely to be the series' most controversial outing to date. Not only does it mark the show's final cast switch, in which Imelda Staunton, Jonathan Pryce, Lesley Manville, Dominic West, and Elizabeth Debicki take over the roles of the show's significant royals, but it's also inevitably going to have to tackle some of the monarchy's darkest and most uncomfortable recent history. 
The Crown Season 5 will be set in the early 1990s, one of the monarchy's lowest periods in the 20th century, both personally and professionally speaking. Charles and Diana's marriage is in shambles, and the pair's decision to divorce is just the first in a series of embarrassing public breakups that also saw both Princess Anne and Prince Andrew separate from their respective spouses. 
Season 5 will reportedly end the day of Diana's death, and the fallout from the fatal car crash outside Paris will serve as the focus for the series' final season, which is due out next year. Sorry in advance to the new King Charles, whose popularity will inevitably take a hit when this visual reminder of some of his worst behavior---and lowest personal moments--hits screens worldwide. 
On the plus side, if these new images are anything to go by, the Netflix casting department has once again hit it out of the park, finding actors who not only bear strong physical resemblances to the real-life people they're playing, they feel like natural extensions of the performers that have come before them as well. (I can easily see the line from Claire Foy to Olivia Colman to Imelda Staunton, is what I'm saying.)
Debicki's resemblance to Diana in these shots is uncanny, and both Manville and Staunton look like siblings exhausted by long lives in the public eye. While West doesn't tick all the boxes in the physical resemblance category the way that previous Charles Josh O'Connor did, his previous performances have shown him more than capable of embodying the same anger and internalized cruelty we saw in Season 4.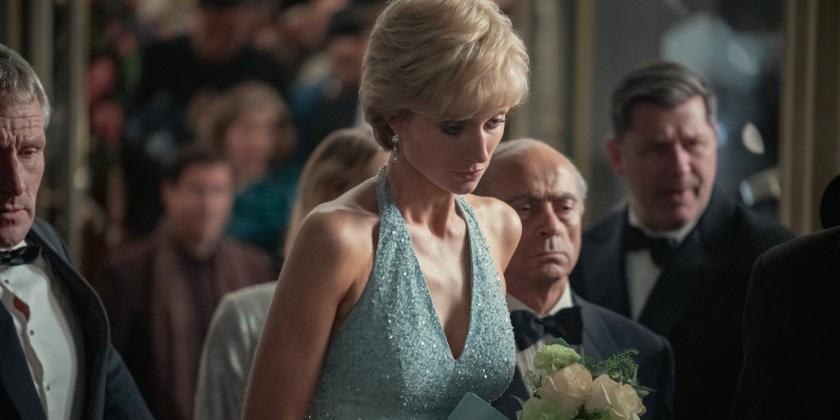 Season 5 sees Staunton and Pryce replacing Olivia Coleman and Tobias Menzies as Queen Elizabeth and her husband, Prince Philip, with Manville taking over from Helena Bonham Carter as Princess Margaret. Alongside West and Debicki as the show's new Charles and Diana, alongside Olivia Williams as Camilla Parker Bowles. Timothee Sanbor, Senan West, Teddy Hawley, and Will Powell play Princes William and Harry at various ages.
Elsewhere, Timothy Dalton takes over as Peter Townsend, who returns as Margaret's could-have-been boyfriend from the show's early seasons. James Murray plays Prince Andrew with Emma Laird Craig as his wife Fergie; Claudia Harrison plays Princess Anne, Sam Woolf plays Prince Edward, and Marcia Warren takes over as The Queen Mother.  
Jonny Lee Miller is Season 5's Prime Minister, John Major, with Bertie Carvel as Labor leader Tony Blair. Humayun Saeed has been cast as Dr. Hasnat Khan, Diana's first boyfriend after leaving Charles, Khalid Abdalla as her next boyfriend, Dodi Fayed, with Salim Daw as Dodi's father, Mohamed Al-Fayed. Prasanna Puwanarajah will play Martin Bashir, the journalist who conducted the infamous interview where Diana revealed Charles' long-term affair with Camilla.
All ten episodes of Season 5 will premiere on Wednesday, November 9. All four previous seasons of The Crown are currently streaming on Netflix. 
---
By
for on October 14th, 2022
More to Love from Telly Visions