By
for on September 2nd, 2022
'The Crown' Casts William and Kate For Series' Final Season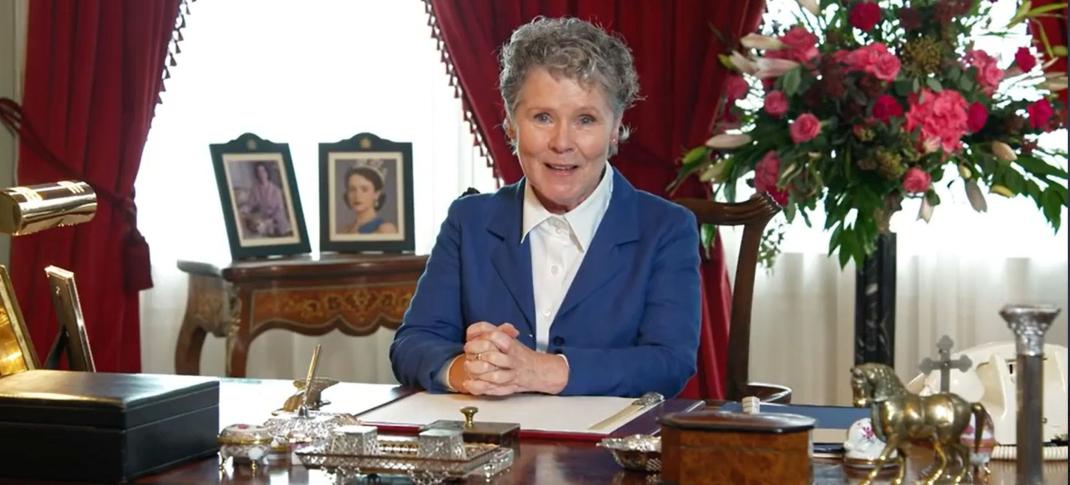 Netflix's ultra-ambitious period drama, The Crown, only has two more seasons left, with Season 5 due to arrive before the end of 2022. But despite working hard to film seasons back to back, Season 6 is still in production. Writer Peter Morgan initially waffled on doing a sixth season (partly due to certain ongoing scandals that first began in the aughts). But after relenting and making Seasons 5 and 6 the two halves of the 1990s, insisting he will not cover anything beyond the turn of the Millennium, it seems the show will at least stick a toe in the early years of the 21st century.
Though the show has not stated it is changing things up, the latest casting highly suggests the show will at least time jump a little into the aughts. Netflix has announced casting for both Prince William and his future wife, Kate Middleton, who famously did not meet until he went to university at St. Andrews in Scotland in 2001. That does not mean that the show is entering the 21st century; it could be that dates are being fudged. But considering that most seasons of the series (except for Season 4) haven't ended in round numbered years but closer to the middle of the decade, it suggests the show will give viewers a bit of the early 2000s, maybe jumping forward post-Diana to end on Charles and Camilla's wedding in 2004.
Senan West plays William in Season 5. The son of Dominic West, who plays William's father, Prince Charles, it's his first major acting credit. Season 6 will age the character up not once but twice. Rufus Kampa plays William at age 15 (when his mother Diana passed), followed by Ed McVey, covering William's "later teen and early adult" years. Meg Bellamy will play Middleton. All three actors are newcomers to TV. McVey is newly graduated from Drama Centre London; Bellamy, who only has amateur credits, was found via self-submitted tape. Though Kampa is new to the small screen, he has a long list of stage credits, including leading roles in West End shows, which explains why he will carry the heaviest emotional load.
We are thrilled to finally be able to share that the extraordinary ED MCVEY has been cast as 'Prince William' in Series 6 of @netflix THE CROWN!https://t.co/lg7SwQnsYc

— AHA Actors (@AHAactors) September 2, 2022
The fifth season of The Crown will see an entire cast turnover. Imelda Staunton replaced Olivia Colman as Queen Elizabeth. Jonathan Pryce will play the late Duke of Edinburgh Prince Philip, taking the reins from Tobias Menzies. Lesley Manville takes over Princess Margaret from Helena Bonham Carter, and Timothy Dalton will play Peter Townsend, who returns after a two-season absence. Elizabeth Debicki plays Princess Diana, Olivia Williams will play Camilla Parker Bowles, and as mentioned, West is the Prince of Wales. Timothee Sambor also plays Young William along with Senan West; Teddy Hawley and Will Powell play various young ages of Prince Harry. Claudia Harrison plays Princess Anne, and Marcia Warren takes on The Queen Mother.
In new characters, Jonny Lee Miller has been cast as Season 5's Prime Minister, John Major. Humayun Saeed has been cast as Dr. Hasnat Khan, Diana's first boyfriend after leaving Charles. Khalid Abdalla plays Diana's final boyfriend, Dodi Fayed, who was killed along with her in the car crash. Salim Daw plays Dodi's father, Mohamed Al-Fayed, who led the conspiracy theory Diana's death was not an accident. Harry is yet to be cast for Season 6, but Kampa, McVey, and Bellamy are due to join filming for the final season later this year.
The Crown Season 5 does not yet have a fixed release date for 2022, other than "November," but that is expected to change in the coming weeks.
---
By
for on September 2nd, 2022
More to Love from Telly Visions