By
for on October 20th, 2022
Keeley Hawes Thriller 'Crossfire' Will Arrive on BritBox In November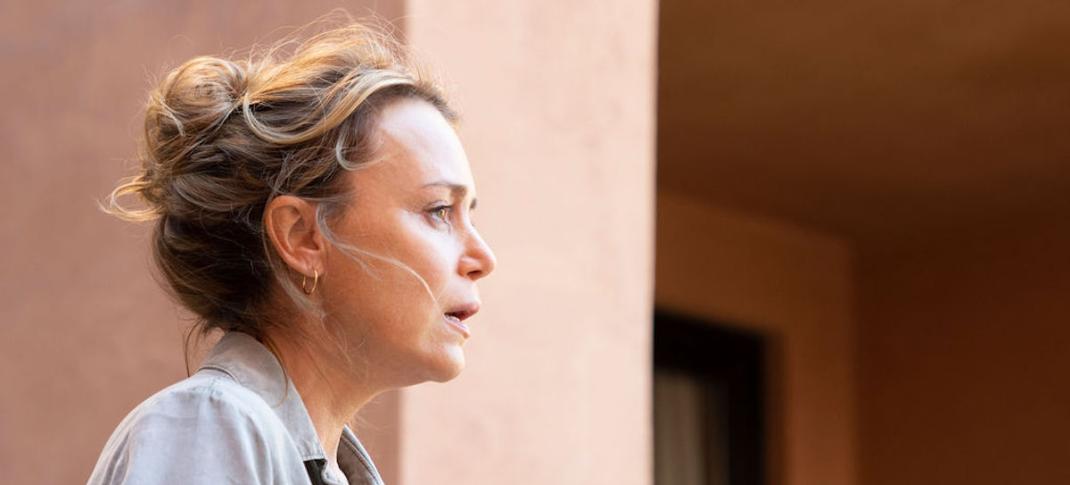 Though most Americans are probably familiar with the work of actress (and likely future Dame) Keeley Hawes from either the megapopular Netflix thriller Bodyguard in which she had positively smoking chemistry with co-star Richard Madden or the cozy PBS drama The Durrells in Corfu, where she took us on a tour of a picturesque Greek island every week, actress Hawes has been everywhere the past few years. From starring in remakes of classic films (Rebecca) and thoughtful character studies (Finding Alice) to popping up in critically acclaimed dramas (It's a Sin) and buzzy procedurals (Honour), she's basically proven time and again that there's nothing she can't do as a performer. 
And she's showing no signs of slowing down any time soon, with major roles booked in shows as diverse as real-life political drama Stonehouse and clone-based science fiction sequel Orphan Black: Echoes that are all headed our way in the next few months. 
Or, you know, the next few weeks, as the case may be. Streaming service BritBox has announced that Hawes' latest series, a twisty thriller called Crossfire, will premiere on November 15. The drama, which only just wrapped up its U.K. broadcast, sees traditionally serious performer take on more of an overt action-hero-style role.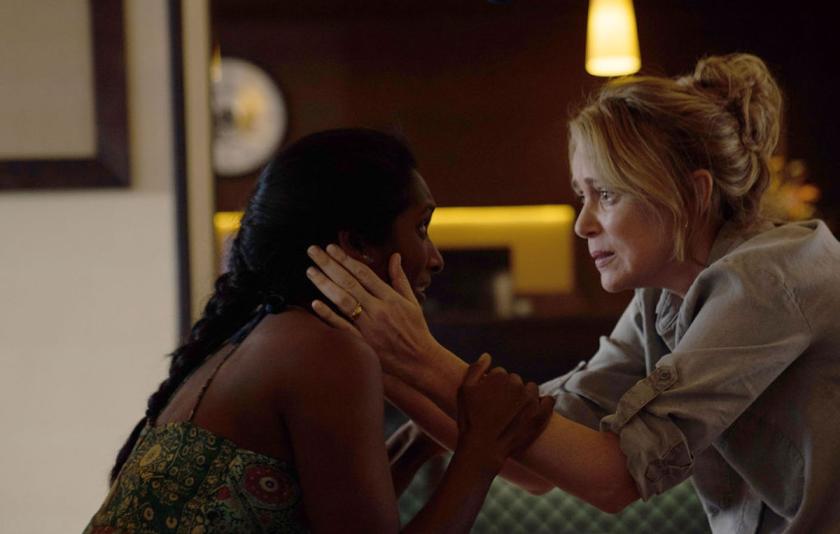 Hawes plays Jo, a forty-something mother of three who is enjoying a vacation in Spain's Canary Islands with her family and friends. But that tranquility is thrown into chaos when shots ring out across the hotel and shooters descend upon the complex looking for revenge.
A story of survival and resilience, the drama will see hotel staff and unsuspecting tourists forced to make split-second, often life-or-death decisions, with consequences that will reverberate throughout their lives. 
The series is written by Apple Tree Yard author Louise Doughty in her first original project for television and hails from the producers behind such recent dramatic hits as The Salisbury Poisonings and The Responder.
The series' official description reads as follows. 
A high-octane action thriller executive produced by and starring Keeley Hawes (Bodyguard); the first original series by bestselling novelist Louise Doughty (Apple Tree Yard, Black Water); and from the makers of The Salisbury Poisonings and The Responder, Crossfire is a high-stake, thrilling drama about a vacation gone wrong when a group of revengeful gunmen take a hotel hostage and guests are forced to make monumental life or death decisions with enormous consequences. 
Other notable figures in the series' cast include Josette Simon (Small Axe), Shalisha James-Davis (I May Destroy You), Lee Ingleby (The Serpent Queen), and Anneika Rose (Line of Duty). 
Crossfire will stream exclusively on BritBox beginning Tuesday, November 15.
---
By
for on October 20th, 2022
More to Love from Telly Visions