By
for on September 21st, 2023
The 'COBRA' Season 3 Trailer Brings The Rebellion Home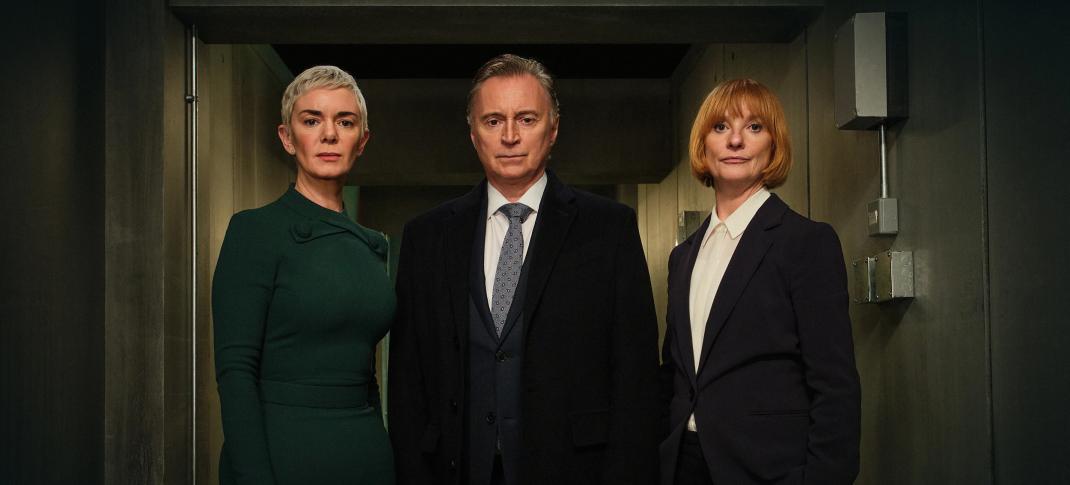 It's been a minute since the hijinks of Prime Minister Robert Sutherland (Robert Carlyle) and his hapless Tory cabinet have faced random world-ending crises from Cabinet Office Briefing Room A, aka a COBRA. The second season, subtitled "Cyberwar," aired on Sky TV at the end of 2021 and followed on PBS in summer 2022. Season 3 was already greenlit before Season 2 finished airing in the states; subtitled "Rebellion," the show's synopsis promised it wasn't slowing down anytime soon. However, it's only now prepping to return to the UK airwaves and probably won't arrive on PBS until mid-2024.
For those who need a refresher, when we last left Carlyle and his Tory mates, they had lurched from crisis to crisis, beginning with a World War II vessel with explosives inside, frakking-induced underwater earthquakes set that off and taking out a good deal of the Kent coastline to GSP systems total screwing up traffic and the banking system to the point that Britain threatens to go nuclear because that's a measured response to a whole lot of traffic accidents all at once in central London and the logical end of Brexit happening on a compressed timeline.
With the series preparing to return to Sky TV in the U.K., the first image and trailer are now out, along with new cast additions. It also reveals exactly what the series means when it says the Rebellion is coming. 
Here's the official synopsis for "Rebellion":
When an unforeseen environmental disaster causes enormous destruction and loss of life, the consequences are far-reaching for the Prime Minister. The subsequent investigation leads Sutherland and his team to realize that all may not be as it appears. Embarking on a quest to discover the truth, they find something disturbing and disruptive underneath. The crisis spirals to encompass not only the urgent threat of environmental destruction but also the malignant corruption of the arms industry and the rise of shadowy corporate security firms. The cabinet is faced with the inconvenient reality of the UK's historic relationship with a global superpower. All these elements combine to lead the Prime Minister to a crucial decision about who he is personally and what – ultimately – he is willing to sacrifice in order to remain in power.
Carlyle once again co-stars with Victoria Hamilton (The Crown) as chief of staff Anna Marshall, David Haig (Killing Eve) as Foreign Secretary Archie Glover-Morgan, Richard Pepple (Bridgerton) as Home Secretary Joseph Obasi, and Marsha Thomason (The Bay) as Francine Bridge, Shadow Environment Secretary. Co-stars include Lisa Palfrey (Chloe) as Eleanor James, Head of the Joint Intelligence Committee, Lucy Cohu (Ripper Street) as Rachel Sutherland, Alexa Davies (Dead Pixels) as Audrey Hemmings, Civil Contingencies Secretariat Officer and Edward Bennett (Save Me Too) as press secretary Peter Mott.
Jane Horrocks (Absolutely Fabulous) joins the cast as Victoria Dalton, a new populist Defense Secretary, and Ben Crompton (Game of Thrones) as rebel Henry Wicks. Toby Finlay (The Serpent) is the lead writer for Season 3, with James Wood and Rachel Anthony. Directors Charles Sturridge (Sanditon) and Sasha Ransome (All Creatures Great & Small) split helming duties.
COBRA Season 3 will debut with all six episodes in the U.K. in October 2023. An American release date has not been confirmed, but it seems a safe bet to assume it will return to PBS in the spring or summer of 2024.
Stream Now
COBRA
Follow the British government committee COBRA as it overcomes a major national crisis.
Image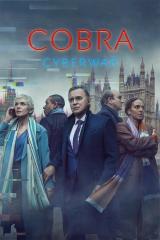 ---
By
for on September 21st, 2023
More to Love from Telly Visions