By
for on June 3rd, 2022
'COBRA' Is Officially Convening For Season 3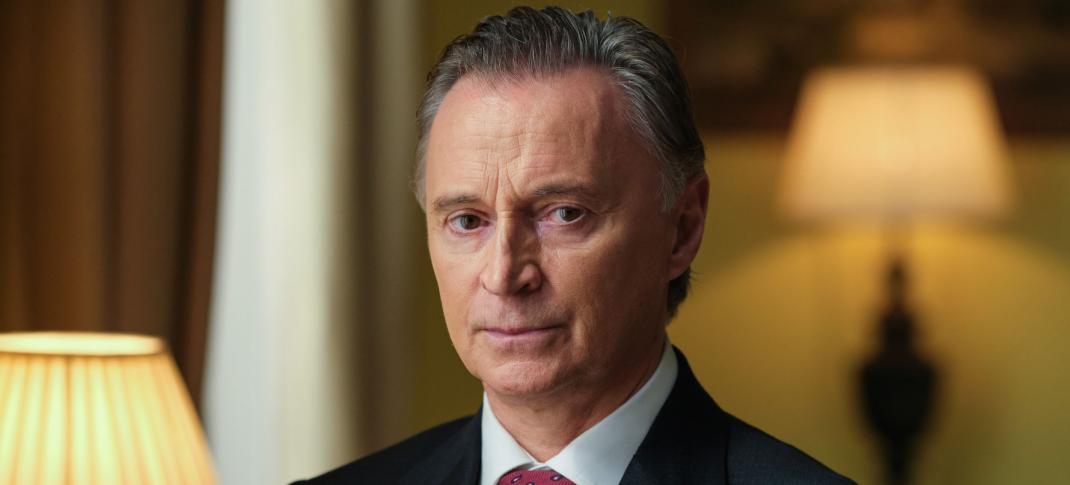 The British TV series COBRA was one of those rare shows that benefitted from the 2020 shutdowns and lockdowns. Though the first season originally ran on Sky One in the weeks before the March pandemic announcement, the sense of impending apocalyptic doom out of human control fit the national mood in the U.K. perfectly. Its October debut in the states in the weeks before the National election only heightened the series' tension and made its ludicrous twists and turns all that more of a welcome relief. Though Season 2 seemed a stretch, it also wasn't a surprise. Nor, for that matter, is Sky One's announcement it renewed the show for a third set of episodes to follow.
The series' slightly madcap attitude may be partially due to the real-life government response code on which it's based. COBR in the U.K. government stands for Cabinet Office Briefing Rooms, and COBRA, or Cabinet Office Briefing Room A, is the first and largest of those rooms that are commandeered whenever the government meets to handle a national emergency. The phrase referring to the room has, over time, become shorthand for any convening of the Civil Contingencies Committee to handle major disruptions and/or crises.
Season 1 found the Tory government of Robert Sutherland (Robert Carlyle) facing down a massive solar flare, which knocked the country's electrical grid and navigational systems, leading to riots. Season 2, subheaded "Cyberwar," brings a two-fold crisis, starting with an accidental explosion destroying the coastline along northern Kent. The rescue operation is disrupted when unknown forces choose that moment to launch a cyberattack, tying the government's hands. (It will surprise no one that the Cyberattack is suspected to originate from Russian hackers working hand-in-glove with Putin's government.)
As for Season 3, the new subhead is "Rebellion," and it looks like the crisis is coming from inside Sutherland's own Tory party:
In COBRA: Rebellion, we find Prime Minister Robert Sutherland and his government faced with a new crisis - a sinister rebellion from within. In a fraught climate where extreme eco-protests, arms deals and shadowy corporate security firms collide, Sutherland is forced to question everything, including what he is willing to sacrifice to remain in power.
Carlyle will return as Tory Prime Minister Robert Sutherland, the Leader of the Conservative Party, with Victoria Hamilton (The Crown) as Anna Marshall, his Downing Street Chief of Staff. Also expected to return: Lucy Cohu (Torchwood) as the PM's wife, Rachel Sutherland, Richard Dormer (Game of Thrones) as Fraser Walker, the Director of the Civil Contingencies Secretariat, and David Haig (Killing Eve) as the bordering on nationalist arch-conservative Archie Glover-Morgan, who was Home Secretary in Season 1 and became Foreign Secretary in Season 2. Edward Bennett (Poldark), Marsha Thomason (The Bay), and Lisa Palfrey (Sex Education) are all expected to reprise their roles as well.
Season 2, COBRA: Cyberwar, is currently streaming on Passport and is slated to air on most PBS stations this summer beginning Sunday, July 10, at 10 p.m. ET. (As always, check your local listings.) Season 3, COBRA: Rebellion, is expected to debut on Sky in 2023 and hopefully will arrive on PBS sooner rather than later after it runs in the U.K. 
---
By
for on June 3rd, 2022