By
for on January 28th, 2023
Classics Revisited: The 'Wuthering Heights' Adaptation That Gets Catherine Earnshaw Right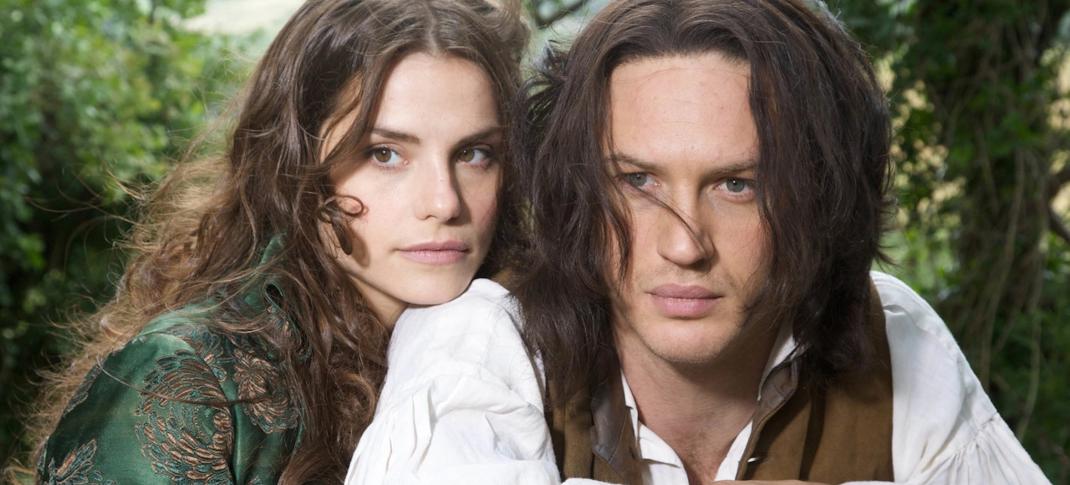 As part of our "Classics Revisited" series, we're looking back at some of our favorite series and movies from years ago. Next up: The 2009 ITV adaptation of Wuthering Heights, which certainly takes some liberties with the text of Emily Bronte's classic novel, but is remarkably faithful to its spirit.
Eager to make much of the subtext of Bronte's story almost glaringly textual, this is a version of Wuthering Heights that includes sex scenes, suicide, and a strong hint that the love of Cathy's life may be her half-brother. Subtle, it is not. But while there are undoubtedly substantial changes to the source material, this is also an adaptation that understands that part of the appeal of this story is its wild, untameable heart and that nowhere is that crucial element more evident than in its messy, endlessly appealing depiction of the book's heroine, Catherine Earnshaw. 
Though Wuthering Heights is an unapologetically Gothic story, the female lead at its center is surprisingly modern, particularly in this take on Bronte's original. This Cathy is bold and opinionated, loves running around the moors and horseback riding, and isn't — at least until she meets the Lintons — particularly interested in being a proper lady, or even an especially feminine one. Her love for Heathcliff is presented as a simple fact that has existed for much of her life, and she subsequently doesn't spend much time angsting over their differences in station or the secret questions of his birth and background.
Star Charlotte Ridley's performance is wonderfully nuanced throughout the series. Her Cathy is fierce and feral by turns, strong-willed, stubborn, and often incredibly unlikeable. To be clear: I don't say that as a criticism, but rather a relief: Too often in stories like this, female characters are asked to be either perfect or dead, and though Cathy does die fairly early on, Wuthering Heights isn't afraid to show us her flaws beforehand. This woman is capable of incredible selfishness, childish tantrums, and open manipulation of those around her. She's greedy and petty and wants everything while being willing to sacrifice nothing. She's a complete and utter mess, and somehow it only makes me love her more. 
As I said during our podcast conversation on this topic when we first started our Classics Revisited series, I suspect readers tend to fall into one of two categories. You're either a Charlotte Bronte person, which means you probably love Jane Eyre for all the things it gets right about its heroine and the agency its story grants her. Or you're an Emily Bronte person, which means you prefer the overly dramatic world of Wuthering Heights, where almost everything is just straight-up bonkers, including Heathcliff and Cathy's aggressively epic (and, admittedly, also often toxic) romance. 
But I think the real difference, something so boldly outlined in this particularly onscreen adaptation, is whether you prefer Jane or Cathy as the protagonist of the story you're watching. (I mean, Cathy would absolutely not stand for it if she discovered Edgar or Heathcliff had a secret wife chained in the attic, is all I'm saying) And though I can understand why so many find Jane's quiet mettle appealing, Cathy's utter refusal to be tamed, even as she signs up for life as a proper gentleman's wife, speaks to me. Granted, your mileage may vary on whether you think Heathcliff, as a person, is worth the effort Cathy puts into keeping him a part of her life (and the relationships she risks and ruins over doing so). However, there's still something strangely admirable about her tenacity and refusal to settle for less than what she wants. 
Of course, how you feel about Wuthering Heights in general — and this adaptation in particular — will largely depend on how you feel about Heathcliff. He's monstrous, to be sure, and one of the great things about this version of Bronte's story is that it does not pull its punches when it comes to that fact. (Unlike the famous 1939 Laurence Olivier adaptation, which ends with Cathy's death and conveniently forgets all the terrible things Heathcliff does afterward.)
Here, the story opens with Heathcliff's cruel abuse of Cathy's daughter Catherine and his son Linton, whom he forces to marry in order to claim the Linton family fortune, and things don't exactly get better from there. Unafraid to show Heathcliff as brutal, violent, and dangerously obsessive, there are moments where he feels like nothing, so much as the ultimate antithesis of what a romantic hero should be. 
In all honesty, Tom Hardy's Heathcliff is almost a bit too brutal and earthy for my taste; he lacks some of the consumptive, brooding, Byronic air I tend to prefer in the character. He's not broody so much as broken, and though Hardy excels at making his Heathcliff feel like a bomb that could go off at any moment he's also not particularly nuanced. His love for Cathy is evident and all-encompassing -- but so is his hatred of Hindley, his jealousy of Edgar, and his eventual disgust for Isabella. This Heathcliff is a walking emotional wound, and it's hard not to watch him and not immediately wish any woman far away from the damage he'll inevitably inflict. 
In an unexpected twist, this adaptation of Wuthering Heights not only gives us one of the best onscreen versions of Cathy but of Edgar Linton as well. Perhaps it's a side effect of growing older (trust me when I tell you I was 1000% Team Heathcliff when I first saw the 1992 film with Ralph Fiennes!) or it's just that Andrew Lincoln can't help but be exceptionally charming in any role. Still, his Edgar is one of the best takes on the character yet.
Kind and considerate, Edgar is here presented as a genuine partner for Cathy rather than simply as a roadblock to her relationship with Heathcliff, and it's clear that she does care for him, even if that love doesn't carry the exhilarating thrill of her feelings for her foster brother. That this triangle feels so surprisingly even-handed makes Cathy's inability to choose between the two men, if nothing else, more understandable than usual. One represents stability, the other is a risk, and her heart appears torn right down the middle.
In watching this Wuthering Heights, perhaps more than any other, it's easy to mourn the actual loss of Cathy as the heart of this story, and finally for her own sake, rather than simply as half of a fated, iconic love affair. Yes, we find out that she and Heathcliff are reunited in death — after he kills himself nearly two decades later — but we end up genuinely missing the woman we might have known in between. 
---
By
for on January 28th, 2023
More to Love from Telly Visions