By
for on February 5th, 2022
Classics Revisited: 'Cranford' is Basically the Period Drama 'Avengers'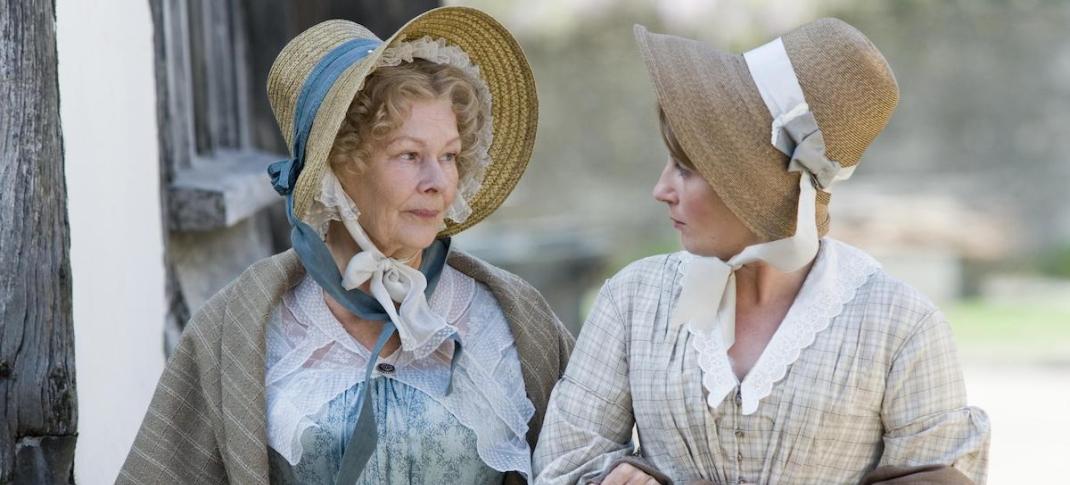 As part of our "Classics Revisited" series, we're taking a look back at some of our favorite series and movies from days gone by. Next up: The 2007 BBC adaptation Cranford, a whimsical, quirky series that follows the lives of the residents of the eponymous market village in Cheshire, and a show that feels like it's been essentially assembled in a lab to appeal to every kind of period drama fan. 
Lest anyone mistake me, I mean that in the best way possible. Cranford is, at its heart, essential and deeply cozy comfort viewing, the story of a small town that's deeply resistant to change and the surprisingly big-hearted women who reside there. Bedecked in ribboned frilly bonnets and luxe shawls, they share gossip and render judgment about the town's declining social mores. Perhaps there's simply no way a show that contains this many recognizable British heavyweight actors could ever be bad, but, oh, if this isn't even better than you could have ever hoped for. Even if, as shows like this go, comparatively little of note happens in actual narrative arcs for most of its characters. 
But it hardly matters. The joy of Cranford lies in watching its powerhouse cast spin gold out of the most seemingly mundane conversations and scenes. Judi Dench, Eileen Atkins, Imelda Staunton, Julia McKenzie, Julia Sawalha, Jim Carter, Lesley Manville, Franchesca Annis, Michael Gambon, Alex Jennings, Philip Glenister, and Andrew Buchan all on the same show? This is an all-star team-up of such proportions that I'm hard-pressed to think of any similar series that can match it. If period dramas, as a genre, had an Avengers Initiative, this would be it.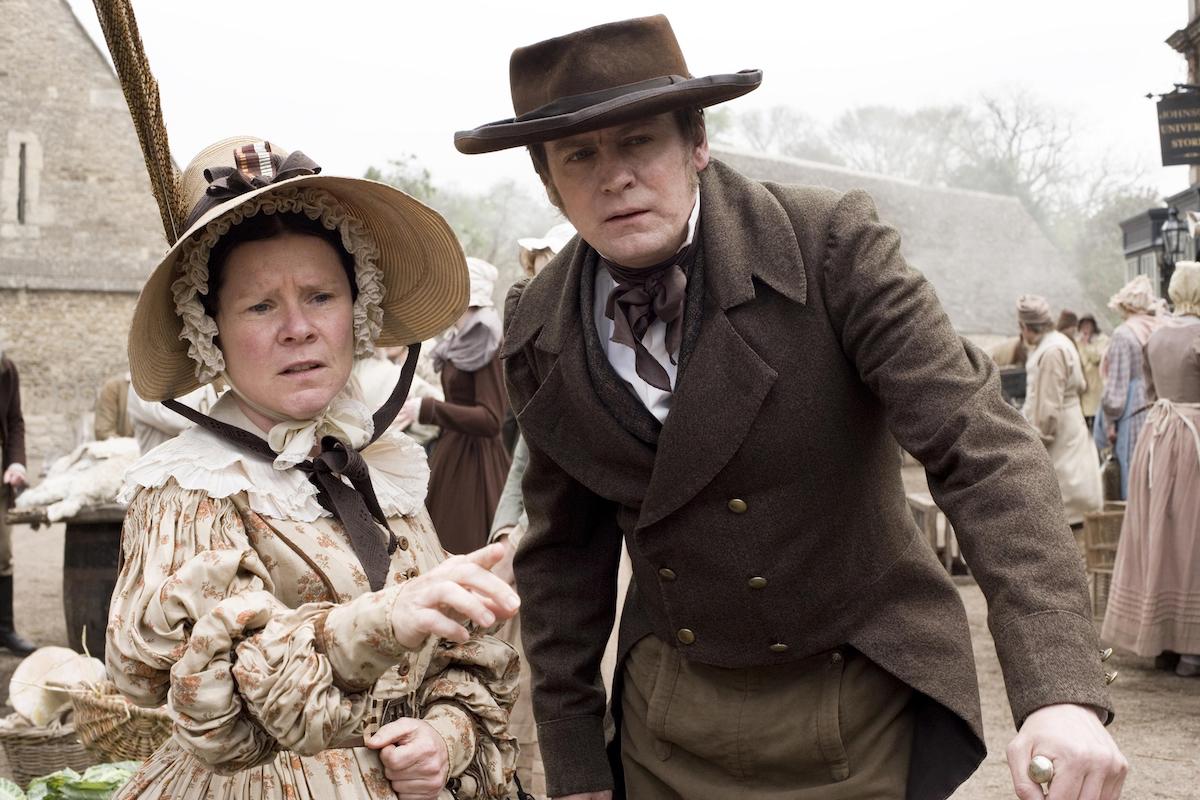 Based on three novellas by Elizabeth Gaskell — an author you'll probably remember from our recent Classics Revisited deep dives on North and South — that have been merged into a single story here, Cranford focuses on a group of singularly interesting women. They love the English country way of life, are obsessed with propriety and manners, and love nothing more than good gossip. Yet, for all its traditional feel and simple storytelling, Cranford is, as was North and South, before it, a story with shockingly progressive and subversive undertones. 
After all, this is a series set in mid-nineteenth-century England, during the early years of Queen Victoria's reign, when women had very strictly proscribed roles in life and society and sacrificed much of their agency to the men they married. (Which was, of course, by focusing primarily on single, spinster, or widowed women, Cranford can tell a very different type of story. Despite their unmarried status, these are women who have formed a community of their own, one that is surprisingly warm, funny, and complex. 
Much of the series initially revolves around spinster siblings Deborah (Atkins) and Matty (Dench)  Jenkins, as young Mary Smith (Lisa Dillon) arrives to stay with them from Manchester. Deborah is the more assertive sister and an authoritative voice on all that is proper in Cranford. She enforces strict economies at home and has firm opinions about what respectable women are allowed to be and do. Matty is softer, kinder, and clearly, the product of years spent living with a sister who took the lead in all aspects of their lives together. As the series progresses, Matty slowly learns to find her voice, and young Mary helps pave the way toward more modern attitudes about what women can and should be allowed to do.
The sisters are joined by a veritable cavalcade of quirky neighbors, friends, and town figures. There's the gossipy Octavia Pole (Staunton), who races around town shouting the latest news to anyone in earshot. The Honourable Mrs. Jamieson (Barbara Flynn) is a well-off widow who likes to give herself serious airs in front of others; and the kind Mrs. Forrester (McKenzie), who adores her cow Bessie as if she were her real-life child. 
The arrival of the handsome young Dr. Harrison (Simon Woods) sets the town in a tizzy, and drama predictably ensues as the spinster Tomkinson sisters, August and Caroline (Deborah Findlay and Selina Griffiths), compete for his affections. (Though it's very clear from the first episode that he's destined for Sophy Hutton (Kimberley Nixon), the vicar's eldest daughter who spends most of her time mothering her younger siblings.) Between Dr. Harrison's more modern medical procedures and the word that the railway is finally coming to their sleepy village, it's clear that change is coming to Cranford, whether the residents like it or not. 
However, the things that matter don't change. Cranford has its fair share of tragedy and heartbreak like any good period drama. Financial hardships strike. Beloved characters die. But the joy to be found in watching this town of weirdos come together to support one another in everything from sick livestock to the death of a family member simply because this is Cranford, and that's what Cranford does is immense. Early on in the first episode, there's a moment when the town spinsters come together to pool the half-used ends of their expensive candles to help Dr. Harrson perform an experimental surgery to save the local carpenter's arm from amputation. The women strike a pose afterward that's as ridiculous and utterly cheer-worthy as anything to be found in the Marvel superhero films at the multiplex.
And that's the attitude that sets Cranford apart from so many lesser series. It's tempting to cast these women as the butt of the joke, mock them for their backward ways, or laugh at their devotion to a system of rural values that hasn't cared much about them or their happiness. Yet, instead, Cranford chooses to not only acknowledge their idiosyncrasies but fully embrace them, allowing each of these women to become fully formed, three-dimensional characters in their own rights. And the result is marvelous from start to finish. 
Cranford is available to stream on PBS Passport and Britbox.
---
By
for on February 5th, 2022
More to Love from Telly Visions