By
for on March 19th, 2022
5 Shows To Stream For Spring 2022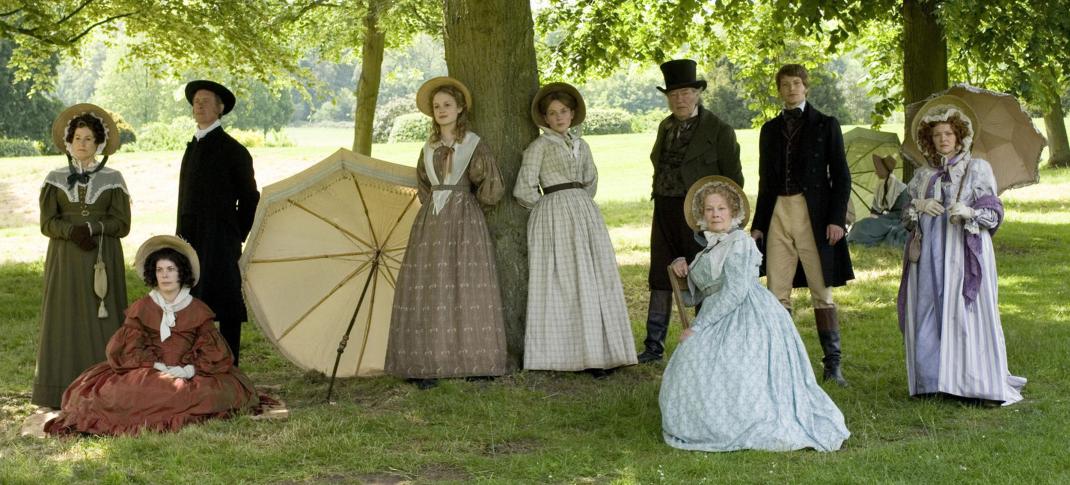 The  beginning of spring arrived for 2022 as the earth reached the vernal equinox on Sunday, March 20. It was a big day for fans of British television, with PBS' new lineup of Call The Midwife Season 11, Sanditon Season 2, and Before We Die Season 1 arriving on Passport and on linear. But what else is there to stream to celebrate the arrival of spring?
Let's run down some of the best titles to celebrate the new season.
The Gilded Age Season 1
HBO's Americanized Downton Abbey prequel debuted its Season 1 finale on Monday, March 21, and The Gilded Age Season 2 is already heading into the pre-production stages. This weekend is a perfect time to get caught up on the series, starring Carrie Coon, Catherine Baranski, and Cynthia Nixon, and its first eight episodes, celebrating a glorious spring and summer in 1882.
The Gilded Age Season 1 is streaming on HBO Max.
Bridgerton Season 2
Love is in the air every spring, and this year, Netflix is celebrating by bringing back Bridgerton. Season 2 dropped eight luxurious episodes on Friday, March 25. Spend your leisure hours getting lost again in the romance between Simon Basset (Regé-Jean Page) and Daphne Bridgerton (Phoebe Dynevor) before diving into the affair that awaits her elder brother, Anthony Bridgerton (Jonathan Bailey).
Bridgerton Season 1 and 2 are streaming on Netflix.
The Sister Boniface Mysteries Season 1
The Sister Boniface Mysteries is the wildly funny spin-off of the popular Father Brown series. Sister Boniface (Lorna Watson) was initially introduced in the episode "The Bride of Christ" in Father Brown Season 1. The St. Vincent's Convent nun is now back riding her Vespa in her own 1960s era series, where she uses her Ph.D. in Forensic science to solve crimes in the town of Great Slaughter. Season 2 is already greenlit to arrive next year.
The Sister Boniface Mysteries Season 1 is streaming on BritBox.
Cranford
Call The Midwife Season 10 will be moving to Netflix over the weekend, and Season 1 is not a binge-watch, but for those looking for Heidi Thomas fare, may I suggests Cranford? Thomas adapted it from three 1850s era novellas by Elizabeth Gaskell, Cranford, My Lady Ludlow, and Mr. Harrison's Confessions, and it stars a virtual who's who of British talent. Cranford is perfect for visiting in spring.
All episodes of Cranford are streaming on PBS Passport.
The Good Karma Hospital Season 1-3
The Good Karma Hospital is a medical drama set in India, starring Amrita Acharia as Ruby Walker. After a bad breakup, she decides to leave the U.K. and takes a job in south India in the series' titular medical center. She finds herself working in an under-resourced and overworked cottage hospital run by an eccentric English ex-pat, Dr. Lydia Fonseca (Amanda Redman). Season 4 began streaming with new episodes weekly every Monday, starting March 21.
The Good Karma Hospital Season 1-3 and the first episodes of Season 4 are streaming on Acorn TV.
---
By
for on March 19th, 2022
More to Love from Telly Visions