By
for on July 26th, 2018
Classic Mystery 'The Woman in White' Comes to PBS This Fall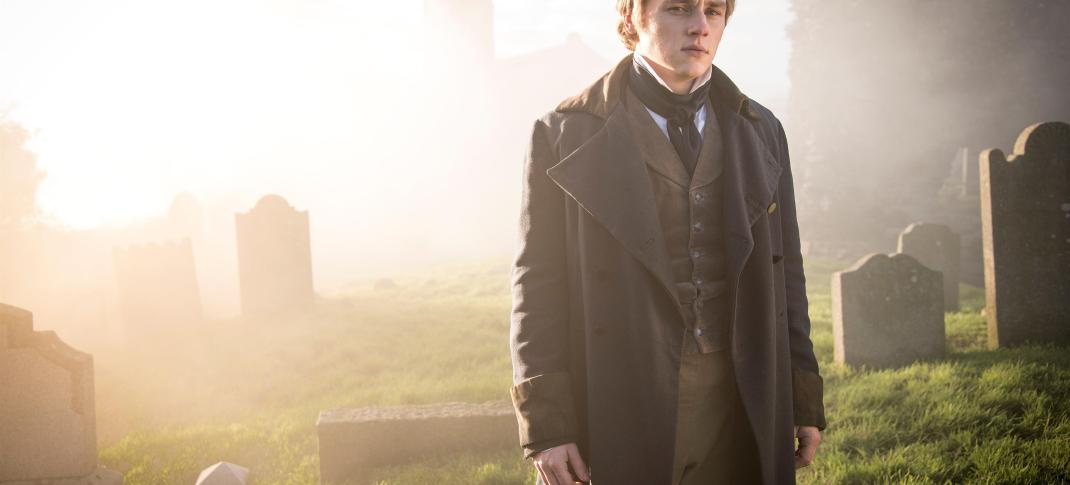 The BBC's new adaptation of Wilkie Collins' classic 1859 novel The Woman in White will arrive on PBS later this Fall. The story is widely considered one of the first psychological thrillers, and a pioneer of the sensation novel genre.
The plot follows a young artist named Walter Hartright, who encounters a ghostly woman dressed all in white out on Hampstead Heath and is subsequently drawn into a mysterious and disturbing world. Yes, this is a vague summation, but one of the calling cards of The Woman in White is that it's a story full of misdirection and multiple plot twists. With a helping of romance, mystery and suspense thrown on top.
X-Men and EastEnders actor Ben Hardy stars as Walter, alongside Jessie Buckley, Olivia Vinall, Charles Dance and Dougray Scott. 
The official-yet-vague synopsis reads as follows:
When a young man encounters a ghostly woman dressed all in white on a moonlit road, he is drawn into a web of intrigue that will transform his life forever. Offering his assistance to this distressed, spectral woman, he is later shocked to discover that she had just escaped from a nearby insane asylum.
The five-part series will air Sundays from October 21 to November 18 at 10pm. 
PBS hasn't dropped an American trailer for The Woman in White as yet, but the BBC version from earlier this year offers a hint at what the show is like. It appears as though, for all that this is a period piece, the drama will highlight some distinctly modern traits and themes. Particularly when it comes to women's rights, and the unfair and frequently abusive control that men often exerted over the women in their lives.
Watch for yourselves:
The Woman in White premieres October 21, just in time for the spooky season that is Halloween. Sound like something you'd like to watch? Let's discuss in the comments.
---
By
for on July 26th, 2018