By
for on June 18th, 2016
Challenges of British Telly Fatherhood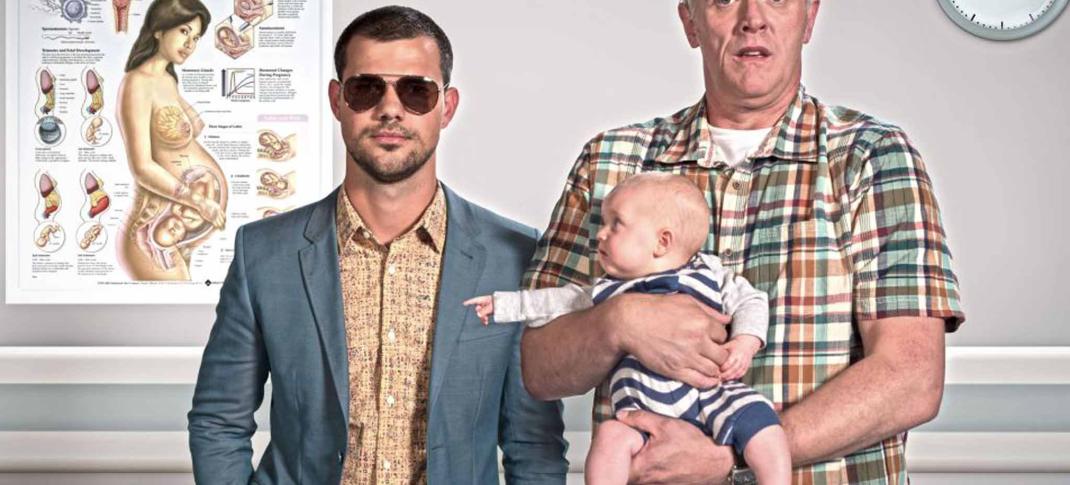 Happy Father's Day! Fatherhood is full of fun and rewarding moments, but as any dad will tell you, there's a great deal of hard work involved as well.  I have chosen a few examples of British telly fathers to demonstrate the sacrifices and worries that these brave men face every day.
Andy Stone (Mackenzie Crook) from Detectorists
Children: Stanley Stone
Challenge: Andy has always led an aimless life, but feels the weight of it more acutely since the birth of his son. Despite the fact that he is a recently qualified archeologist, Andy has no job prospects and so by default has become a stay at home dad. He struggles with the disappointment of his wife Becky (Rachael Stirling) and the disapproval of his mother-in-law Veronica (Diana Rigg).
Hulu and Netflix carry series one of Detectorists but only Acorn TV has the second season which is when Andy and Becky become parents.
Tim Elliot (Darren Boyd) from Spy
Children: Marcus Elliot (Jude Wright)
Challenge: Tim and his wife have Judith (Dolly Wells) have split and, until the time custody can be finally decided, Marcus is living with his father. Tim would very much like to keep his son with him, but everyone involved seems to believe him not up for the task. No one feels this more strongly than the precocious and dismissive Marcus himself.
Both series of Spy can be streamed on Hulu.
 Liam Moone (Peter McDonald) from Moone Boy
Children: Fidelma (Clare Monnelly); Trisha (Aoife Duffin); Sinead (Sarah White); and Martin Moone (David Rawle)
Challenge: Liam's biggest problem is that he has four children all basically in their teenage years. Not only has he lost the will to discipline them but his brood won't even let him watch his favorite TV program. But fortunately for Mr. Moone, he has found a brotherhood of other similarly disenfranchised fathers who meet up for support and time away from their ungrateful children.
You can find all three series of Moone Boy on Hulu as well.
Pete Brockman (Hugh Dennis) from Outnumbered 
Children: Jake (Tyger Drew-Honey); Ben (Daniel Roche); and Karen (Ramona Marquez)
Challenge: Parenting three children while each is going through own unique stage of annoying behavior. Pete and his wife Sue (Claire Skinner) must contend with a girl-crazy sarcastic teenager, a hyperactive pathological liar and the youngest who talks incessantly to the point of her father's distraction.
The complete five season series of this family comedy is available on Hulu.
Ken Thompson (Greg Davies) from Cuckoo
Children: Rachel (Tamla Kari in series one and Esther Smith thereafter); Dylan (Tyger Drew-Honey); Cuckoo (Andy Samberg in series one) and Dale (Taylor Lautner from series two onward); Baby Sidney
Challenge: Ken is the type of man who likes normalcy and predictability. Therefore his daughter must bring eccentric characters into his life for him to support -first her American hippie husband Cuckoo and subsequently Cuckoo's love child, Dale. Add to that Ken's slacker son Dylan and the late-in-life arrival of a new baby and this dad has quite a lot to be getting on with.  
You can stream all three series of Cuckoo on Netflix.
So take time out to express gratitude to your dad today for all he's put up with and how hard he's tried over the years. Also please share your thoughts on our telly fathers. Do any of them remind you of your own dear dad (or make you more appreciative of the one you've got)?  Do you have a favorite TV patriarch not mentioned here? The comments section is waiting!
---
By
for on June 18th, 2016