By
for on July 10th, 2020
'The Capture' Will Debut With NBC Streaming Service Peacock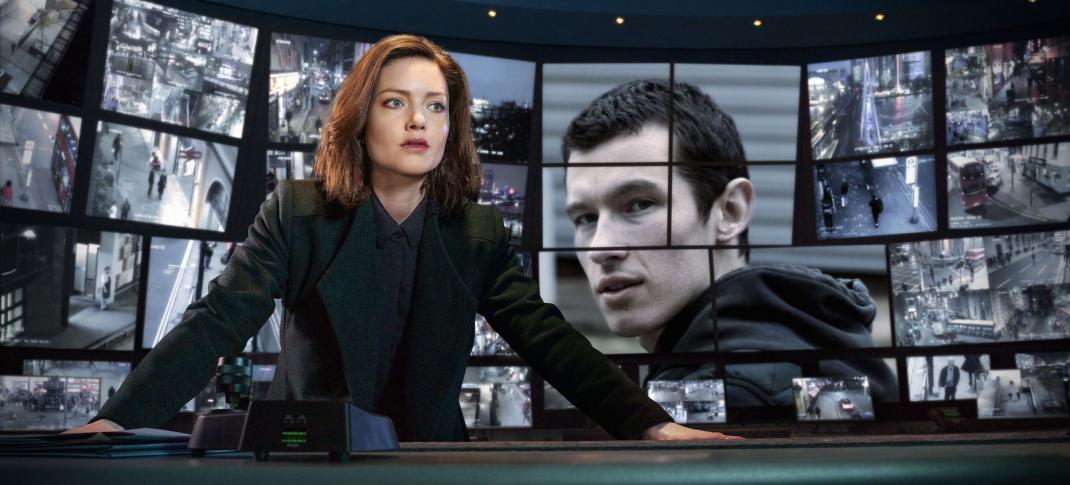 Buzzy technological thriller The Capture will come to the U.S. this July as part of the launch of NBC streaming service Peacock.
The series stars The Borgias' Holliday Grainger as DI Rachel Carey, a counterterrorism officer brought in to help investigate the case of a U.K. Special Forces officer named Shaun Emery, played by Fantastic Beasts' actor Callum Turner. Emery, recently acquitted of murder on his tour in Afghanistan, finds himself forced to protest his innocence once more, after damning CCTV footage from a night out upon his return home to London surfaces. 
Plot twist, however: The footage that seemingly damns Emery isn't real. Welcome to the world of "deepfakes", folks. 
This terrifying new bit of technology is a form of manipulated media in which a person in an existing image or video is replaced with someone else's likeness. It's a real thing and an increasing problem that we, as conscious consumers of media, need to be aware of. It's also an issue that our news media and other public institutions and platforms (cough cough Twitter and Facebook) not only need to be aware of, but also actively combat. 
The official synopsis describes the series as follows.
When soldier Shaun Emery's (Turner) conviction for a murder in Afghanistan is overturned due to flawed video evidence, he returns to life as a free man with his young daughter. But when damning CCTV footage from a night out in London comes to light, Shaun's life takes a shocking turn and he must soon fight for his freedom once again. With DI Rachel Carey (Grainger) drafted in to investigate Shaun's case, she quickly learns that the truth can sometimes be a matter of perspective. Should she trust Shaun Emery?
The Capture premiered in the U.K. last fall and was a hit for the corporation, becoming BBC iPlayer's biggest new title of 2019 and racking up 22 million streams to date. This makes sense, since the series clocks in at just six-episodes and is therefore perfectly portioned for weekend binging. (See also: Bodyguard.)  
Watch the trailer for The Capture below.
The Capture will be available to stream beginning July 15. 
Will you be giving this new series - or NBC's Peacock service itself - a look? Let's discuss in the comments. 
---
By
for on July 10th, 2020