By
for on July 16th, 2020
'The Capture' Is Peacock's Most Captivating Offering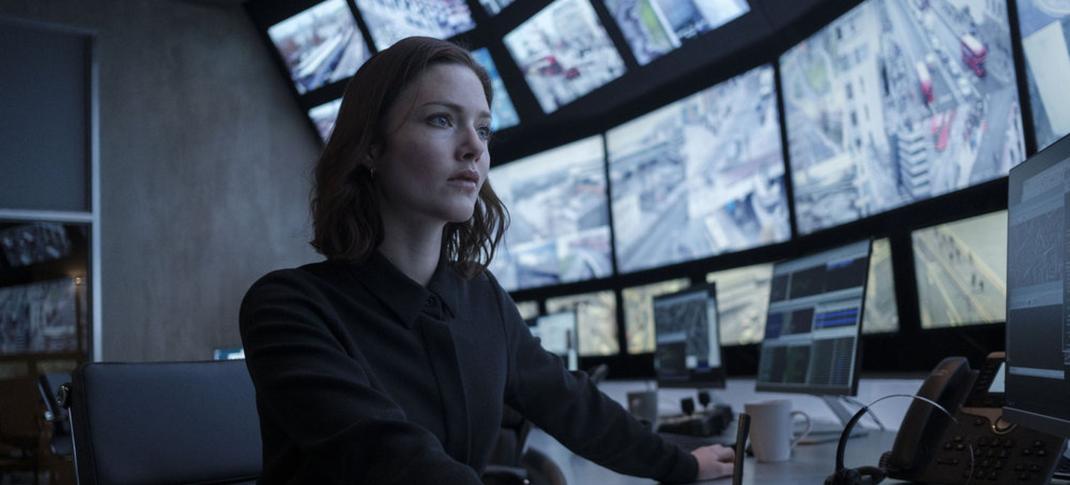 Peacock's arrival marks the fourth major streaming service in eight months to debut for viewers since November of 2019. Like it's precessors, Disney+ and HBO Max, it is the product of a single company, in this case, Comcast, using its best-known brand, NBC, to create a subscription app, in hopes of creating a destination where fans of their best shows will flock. But the ironic part of Peacock is that it's best shows aren't American. The flagship comedy, Intelligence, for instance, is basically as if Michael Scott was sent as the American liaison to the British version of The Office, except the office, in this case, is GCHQ. And the streamer's best drama, by order of magnitude, is The Capture, which already aired on BBC One last year.
The Capture is a police procedural that may remind viewers of 2018's Bodyguard over on Netflix. It starts in a courtroom, as the high-profile appeal of Lance Corporal Shaun Emery, played by Callum Turner (Fantatsic Beasts: The Crimes of Grindelwald) is getting underway. Emery is a veteran of the Afghanistan war, charged and convicted of war crimes, killing innocent civilians. His brutality was caught by the helmet cam worn by one of his fellow soldiers, which shows he shot first and then pretended to be in danger upon realizing he was being recorded. But the appeal argues the camera had been running for an hour. The lag between video and audio was off by several seconds. When synced properly, Emery's exclamation of fear comes before he fires, proving him innocent.
This introductory set up has little bearing on what follows, but the point is made. When watching live or recorded footage, it is assumed what we see is an exact record of what happened: "the camera never lies." But what if it does? The widening availability of cheap CGI (computer-generated imagery) has made it possible for anyone to manipulate footage showing real people doing acts they never committed. "Deepfake technology," as it's referred to, is this type of synthetic media, which increasingly has viewers asking themselves, what do you believe? The recorded images or your own lying eyes?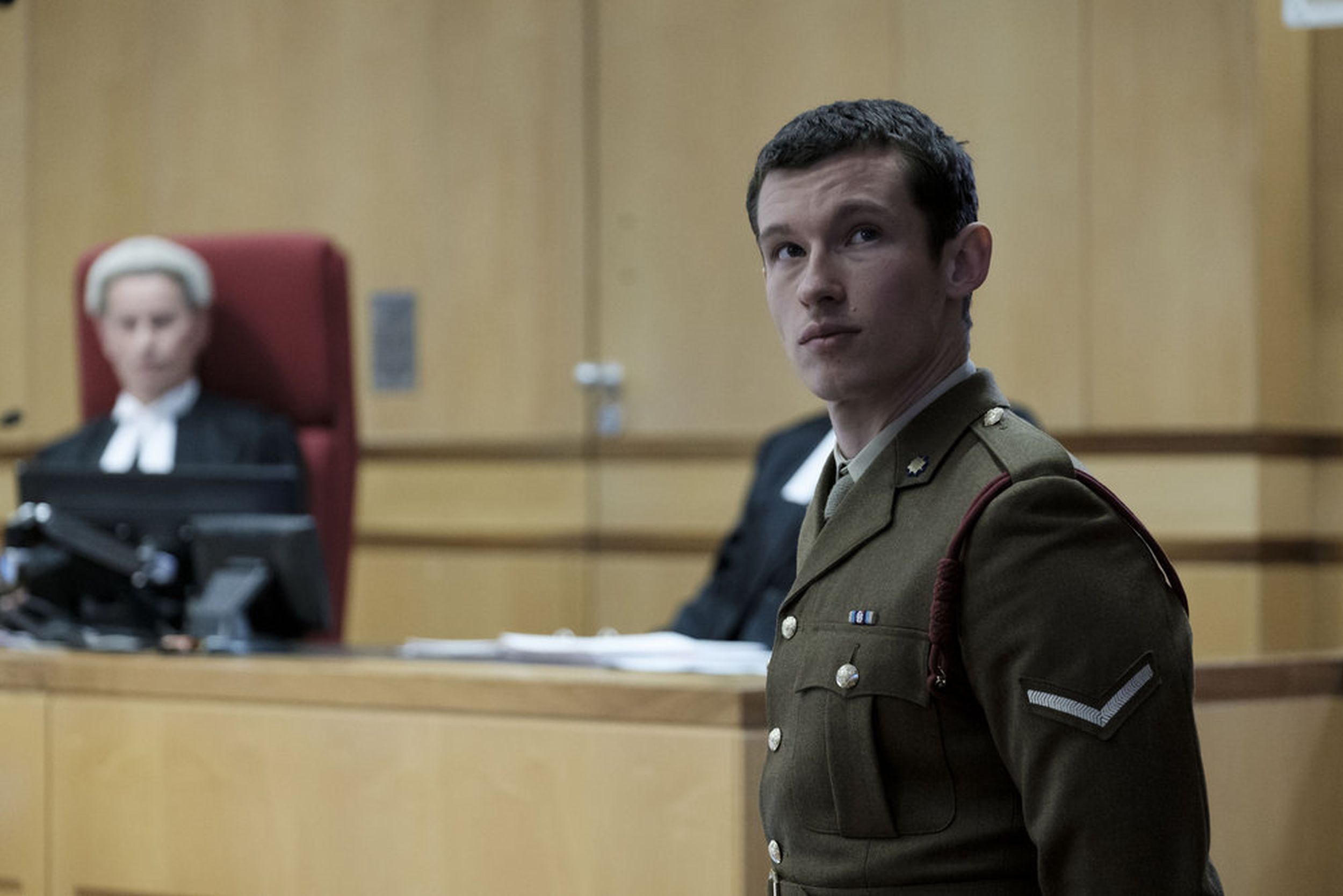 The UK setting is perfect for this sort of cautionary tale, due to the widespread use of CCTV. London is known as "the most-watched city in the world," which the first episode reminds viewers. And it's now trained on Emery. As a pair of police officers sit in a booth watching the streets, a camera catches Emery saying goodnight to his barrister, Hannah Roberts played by  Laura Haddock (Upstairs Downstairs), as her bus pulls up. But as Roberts turns to leave, he attacks her, bundling her off and tossing her in his car.
The case seems open and shut to DI Rachel Casey played by Holliday Grainger (C. B. Strike), recently of Counter Terrorism Command's SO15, who picks it up as her first case at Homicide and Serious Crime. But when Emery sees the footage, he flips out. He insists that whatever the camera shows here, that is not what happened. He kissed Roberts, she got on the bus, and he left. None of this is real.
So who to believe? Unsettled and frightened that his memories are somehow false, Emery desperately goes on the run, trying to track down evidence that his recollections are real. Meanwhile, Casey finds SO15 acting strangely after she has them run facial recognition on Emery to prove it's him. The footage is redacted out of the blue, and she too must find tangible proof of what happened that night. Meanwhile, Emery is attacked by strange men and thrown in a black car. Casey watches in horror as CCTV footage shows him being dragged, live, into a house at Eaton Square. Except he's not. Her detectives are on scene, right there, and tell her they swear nothing of what she sees is real.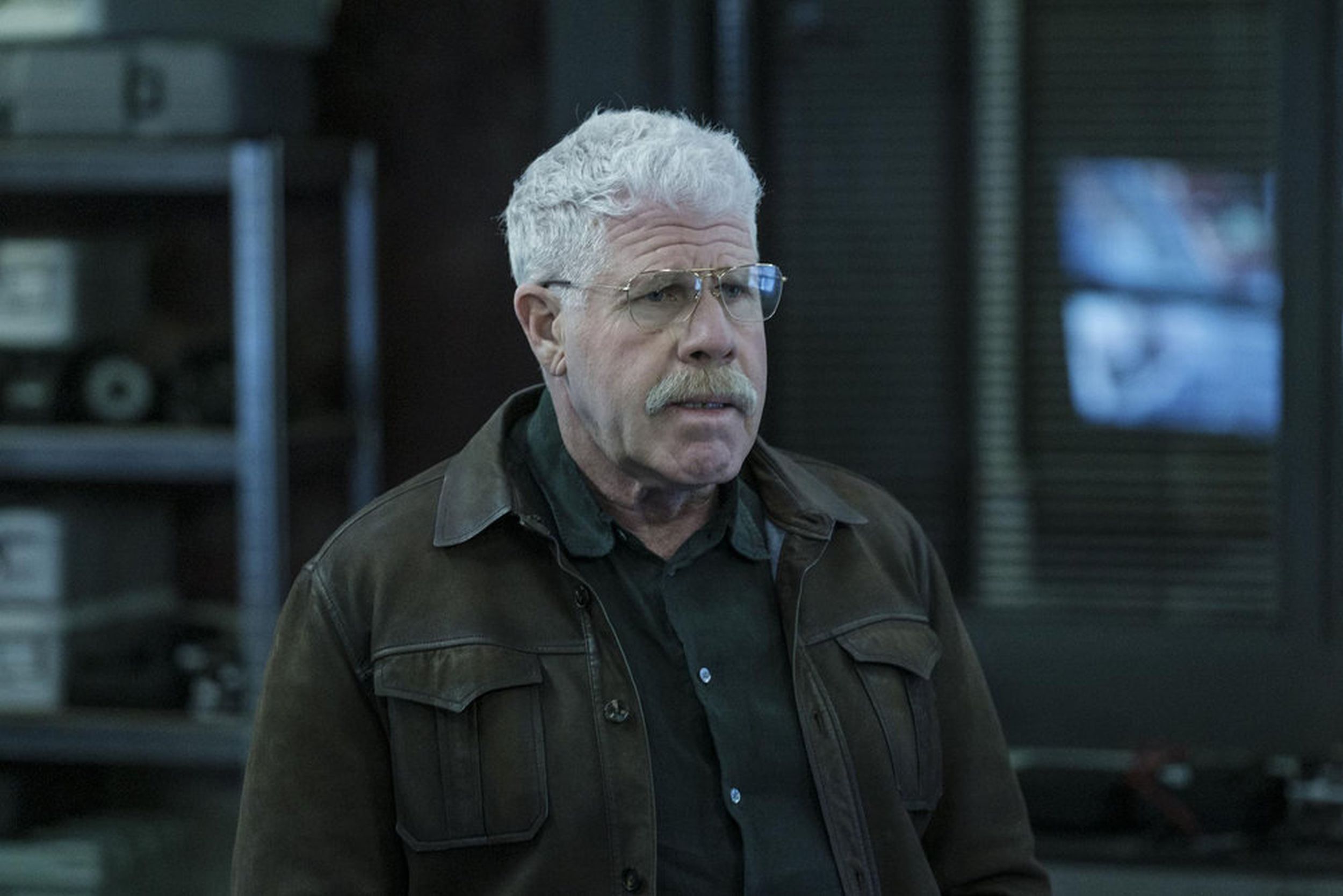 Without giving too much away, the truth of what happened to Roberts is far more complicated than it seems. As Casey digs deeper, she comes to the dawning realization of how high this really might go. Grainger and Turner are both terrific in their roles, giving riveting performances, even though some of the tensest scenes are just people standing around watching television. Ben Miles (The Crown) is superb as Casey's unflappable superior Commander Danny Hart, and Lia Williams (His Dark Materials) is downright creepy as DSU Gemma Garland.
But the biggest shout out has to go to Ron Pearlman (Fantastic Beasts and Where to Find Them) as Frank Napier, the mysterious commander of a hidden American division in London. The man steals every scene he's in. He is also the show's biggest comic relief (there's a princess scene where he manspreads on a bench) while simultaneously representing all our worst fears of how the government behaves.
All six episodes of The Capture are now available on Peacock to stream. And for fans who want reassurance before they commit, Season 2 is already greenlit for 2021.
---
By
for on July 16th, 2020
More to Love from Telly Visions