By
for on March 14th, 2014
'Call the Midwife' to Return for a Fourth Season in 2015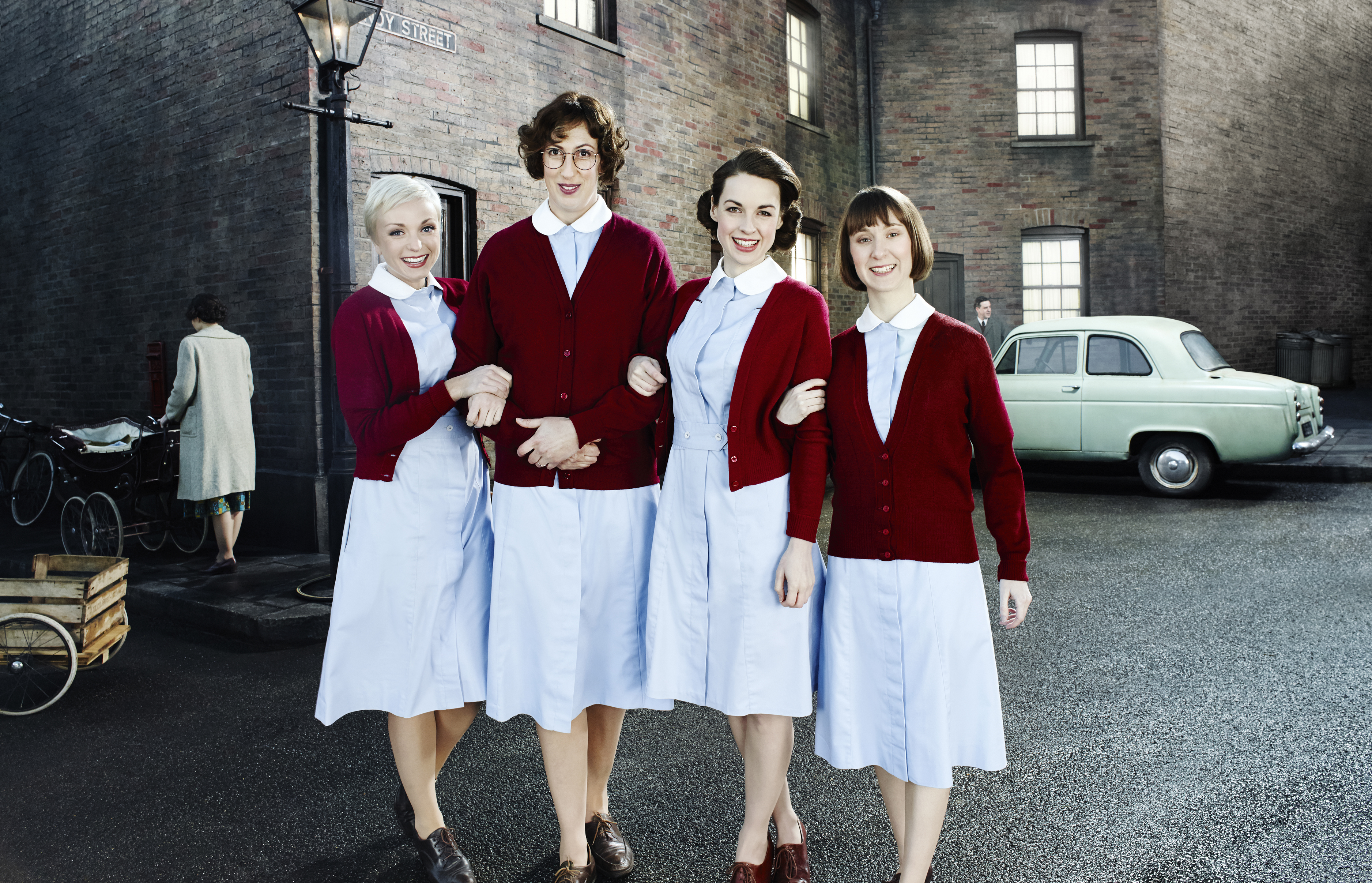 If there's one positive thing to be said for the life of an American British TV fan – besides the fact that we all obviously have impeccable taste in what to watch – it's that we tend to get a lot of good news about our favorite shows at oddly convenient times. For example, we know that department store period drama Mr. Selfridge will be back for a third season, and Series 2 hasn't even started in the States yet. (It premieres March 30.) Fans can rest easy already about it's future - which is a luxury we don't get for most shows! 
Happily, there's some similarly excellent news for fans of popular period drama Call the Midwife. The BBC has officially renewed the show for a fourth season, which is slated to go into production later this year, with an eye to an early 2015 transmission. 
The drama is currently airing its third season in the UK and is averaging around 8 million viewers per episode. (It's also slated to hit American television screens beginning March 30.) Jessica Raine, Miranda Hart, Jenny Agutter and Pam Ferris star, and the series is written by Heidi Thomas.
While we know that Series 3 finds the midwives facing big social changes on the eve of Series 3, there's very little word on what Series 4 will look like, or even which cast members will be returning for it.
Seriously, the BBC renewal notification is basicallythe definition of vague: "It is 1960 in London's East End. A new decade dawns, and with it come different and exciting challenges for the team at Nonnatus House. Can the nuns and midwives hold onto their traditional values in a rapidly changing world?"
What on earth does that mean? It could be anything. My best guess is that it likely has something to do with the rise of contraceptive use in the 60s, since that's an issue we've not tackled much yet. However, that's a complete and totally made up guess. 
It's also very possible that the broad language is very intentional, so as to not give away Series 3 plot elements to international viewers who haven't seen it yet. So, pay attention this season, US viewers!
Are you excited at the prospect of more Midwife? Do you have anything you'd particularly like to see the show tackle? Or stories you want to see?  
---
By
for on March 14th, 2014