By
for on February 14th, 2013
'Call the Midwife' Renewed for Third Series and Christmas Special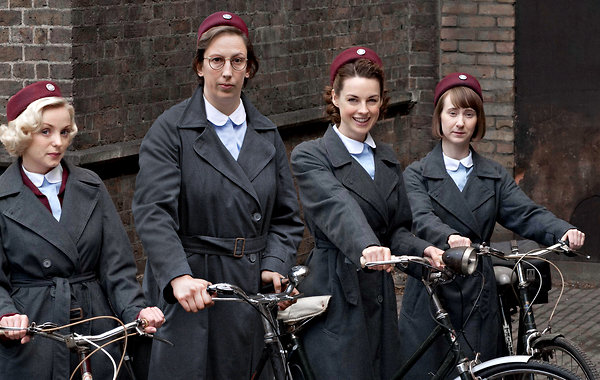 Woohoo! It's confirmed: Popular BBC drama Call the Midwife has been officially renewed for a third series by the BBC! We'll be seeing a lot of the ladies of Nonnatus House in future - the series will return with another special holiday installment this Christmas, followed by an eight-part third season slated to screen at some point in 2014.
The period drama is the BBC's biggest new drama series in the last decade, and it's doubtful that anyone is surprised by its renewal. (The first episode of Series 2 scored the drama's highest tune-in figures to date.) Per the official press release, Call the Midiwife Series 3 will take us to 1959 and the eve of the "Swinging Sixties".  The winds of change that are blowing through the country will impact Nonnatus House as well, as its residents all wrestle with their own momentous changes.
Interestingly enough: Call the Midwife's run up to this point has been based on the memoirs of Jennifer Worth -  and by the time we get to Series 3, the show will have run out of stories to adapt. Showrunner Heidi Thomas, however, has said that Worth had already given her blessing for the show to move past her original stories before she died in 2011, so it seems a safe enough bet that someone will be found to pen new original adventures for Nurse Jenny Lee and company.
Series 2 is currently airing in the UK and will premiere here in America on March 31 on PBS stations nationwide. Though the series can occasionally toe the line of dangerously saccharine, it's got a tremendous amount of charm and heart, as well as a great set of characters, so I'm personally pretty excited we've got more Midwife to look forward to. What about you? Pleased that we'll get more time at Nonnatus House? Let us know in the comments.
---
By
for on February 14th, 2013